Jhunjhunwala-backed Nazara has things going for it. Can it score a game point?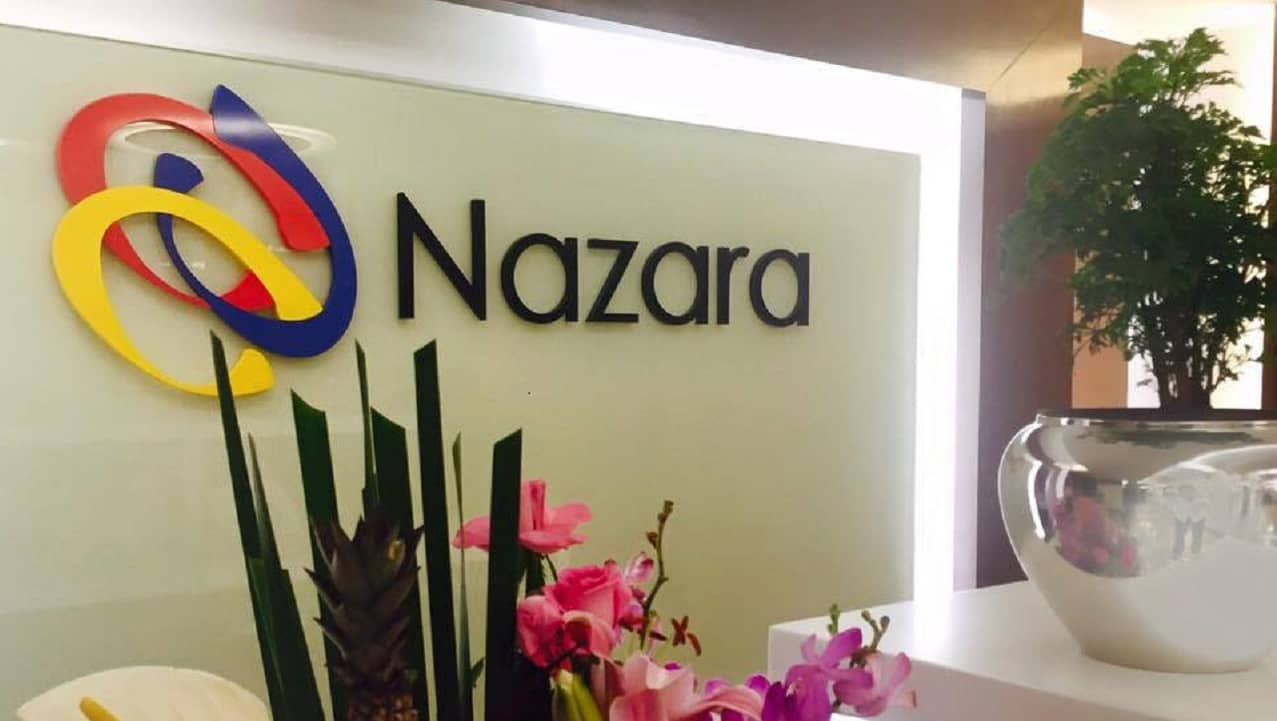 ---

Nazara Technologies Ltd, the first digital gaming firm to go public in early 2021, became collateral damage after excess liquidity in the system buoyed new-age tech stocks to unsustainable highs in October 2021. The company's stock started crumbling a year ago and by mid-2022 had lost two-thirds of its value.
When the stock market bounced back, it failed to fire up as investors looked at the company from the same lens of 'where is the money', or profits, to back up the valuation.
But it would be unfair to club Nazara among the same pack as other tech IPOs that have been wealth destroyers with their share prices being a fraction of the level at which they sold shares to the public when they floated their IPOs.
For starters, Nazara did not crash from its IPO price. Its share price had rocketed three-fold from its issue price within seven months and it sank from that unsustainable level. Barring a short period when it went below the IPO price, it has traded above that threshold. As it moves towards its second anniversary in the near term, it has given around 10% absolute return, far from enticing but still better than the returns one gets had one kept the money in the savings bank account.
The stake held in the name of deceased ace market investor Rakesh Jhunjhunwala, who backed the company five years ago, is recording market-beating mark-to-market gains. This stake has grown to a little over Rs 400 crore on a Rs 180 crore investment. During the same period, the Nifty-50 index has risen 71%.
Moreover, this jump comes after Nazara has seen a correction from the peak.
What's up
Nazara has made some strategic moves with acquisitions and has things going for it. But it also faces some headwinds.
Google, which controls much of the Android ecosystem with its Play Store, said in September it was changing its policy that had barred real-money fantasy games. It announced, albeit a limited period pilot, to allow daily fantasy sports and rummy apps on its app marketplace.
This will be on for one year starting September 28, and real-money fantasy sports and rummy apps from local developers will have to apply and get onboarded.
The tech giant had taken a hard stance on the subject earlier and two years ago removed payments giant Paytm from the Play Store for pushing its gaming unit that was construed as a betting app.
But fantasy sports have become big since then with around 130 million users, one of the largest in the world.
Investors are seeing a much bigger opportunity building up for game developers like Nazara with the relaxation.
Nazara, which issued bonus shares a few months back, also has other things that should attract investors.
This comes from better regulatory tuning in the near future.
The Indian government on Monday released draft amendments to the IT intermediary rules 2021, pertaining to Online Gaming for public consultations. The draft has been prepared to ensure that online games should be offered in conformity with Indian laws and that the users of such games be safeguarded against potential harm but could potentially allay fears of uncertainty of a set of investors.
Briefing reporters on the proposed draft, Minister of State for Electronics and IT, Rajeev Chandrasekhar said that the idea is to see the online gaming ecosystem to expand and grow and be an important catalyst to India's $1 trillion digital economy goal by 2025-26.
The draft has proposed a self-regulatory mechanism which, in future, may also regulate the content of online gaming and ensure that the games do not have violent, addictive or sexual content.
Nazara's stock flared nearly 6% on Monday.
Growth drivers
In particular, there are three drivers that are working for Nazara: consistent strategic acquisitions, business diversification and robust organic growth.
Over the last four years it has snapped up ventures like Nodwin Gaming, Sportskeeda, and Kiddopia. More recently, it bought US-based Wildworks.
The firm has a clear M&A strategy to acquire established game development studios to scale freemium business, focus on acquiring game IPs which can be adapted for Indian markets, expand esports playbook to other geographies besides adding esports adjacencies and building real money gaming segment through consolidation once regulatory clarity emerges.
These moves are also twined with business diversification.
While esports is the core business bringing half of its revenues, gamified e-learning, ad-tech besides real money gaming, freemium gaming and telco driven games comprise the rest. Interestingly, India brings less than half of its revenues and the US market is at par with home market in terms of revenues.
Having a diversified business model not only provides multiple levers for growth, it also mitigates the impact of headwinds in a particular segment. The content creation and the tech stack for its businesses are in India while it generates revenues in India and abroad.
So, even as the telco side of the gaming business declined in the first six months of FY23, it was more than made up by the other units. In particular, the real money gaming unit grew four-fold in the period while esports more than doubled.
Overall, the company grew revenues by 87% in H1 FY23 over the same period the previous year.
It is not all a bed of roses as the firm has been facing margin pressure, particularly in gamified early-learning business as also telco subscription business. But some analysts expect it to recoup some of the lost margins in the coming year.
One brokerage house expects the firm to double both its revenues and EBITDA by FY24 compared to Rs 622 crore revenues and Rs 95 crore EBITDA it clocked last financial year.
How the regulatory norms are eventually retuned and how Nazara manages to leverage the regulations to grow further is something to be watched in the future. Referring to the new draft rules, Nazara founder and chief Nitish Mittersain said in a social media post: "23 years after we at Nazara had a dream about gaming becoming a large industry in India, it seems our time under the sun is arriving…. still a long way to go."
Start Investing in 5 mins*
Rs. 20 Flat Per Order | 0% Brokerage
Open Free Demat Account
Mobile No. belongs to
By proceeding, you agree to the T&C.