Lure of Blue Chips: Why they Add Value in the Long Run?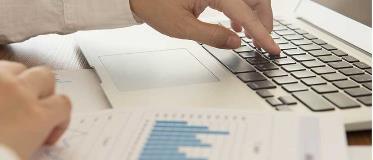 ---

Do you own blue chip stocks? You must have surely come across this question. Even if you do not know the origin of the usage "Blue Chip", you must be aware that they represent the high quality stocks in the Indian share market. While there is no hard and fast definition of a blue chip, in the Indian context, stocks like Hindustan Unilever, Reliance Industries, HDFC Bank, TCS, Infosys and many more form a part of that list. It is not that these blue chips have not corrected. For example, post the 2001 technology meltdown, Infosys lost more than 75% of its value. Reliance Industries was almost stagnant between 2007 and 2016. So, it is not that blue chips don't correct. They are identified by solid business models, visionary managements, a strong focus on growth and a commitment to profitability. Over and above all these parameters, most of these blue chips are custodians of an incomparable brand that positions them uniquely within their industry as well as in the market overall.
Why do blue chips make a difference?
Have you wondered where the term "Blue Chip" comes from? A blue chip stock is a nickname given to the stock of a company that has some of the unique qualities mentioned above. The term "blue chip stock" comes from the card game, Poker. In Poker the most valuable playing chip colour is blue. That is the analogy that we use for blue chips stocks in the market.
As mentioned earlier, there is no consensus on what constitutes a blue-chip stock.  Generally speaking, blue-chip stocks have some visible features which makes them stand out in the share market.
Most blue chips have stable business models. Hindustan Unilever sells soaps day in and day out. HDFC just gives loans in the best possible way.

Normally, blue chips are preferred by wealthy investors (HNIs) and also by large domestic and global institutional investors.

Typically blue chips have a demonstrated record of high profitability over a long period of time and are consistent in growth and margins.

Most Blue Chips have been conservative on usage of capital and avoid diluting shareholder equity too much. That is one of the reasons they retail value.

Most blue chips are companies that are very conscious of their corporate governance standards and disclosure practices which sustains valuations.

Blue chips have sustained over the years due to very strong management bandwidth and a seamless succession plan.
Why Blue chips add value in the long run?
It is the term "long run" that is most important here. Blue chips have underperformed during phases but it is their ability to handle shifting market dynamics and competitive assaults that really sets them apart. Let us look at a few instances to underline this point.
In the 1980s and the late 1990s, Hindustan Unilever (HUVR) faced stiff competition from Nirma and later from P&G. But HUVR focused on its principle of value for money. HUVR was ahead of the curve to shift its strategy with the increased usage of washing machines. Over the years, it has beaten competition hollow.

HDFC Bank adopted a conservative strategy at a time when the likes of ICICI, Axis and SBI were chasing growth. When the economic cycle turned, it was HDFC Bank that was standing tall with the best asset quality. Becoming the largest private bank was a cakewalk for the company from thereon.

Reliance Industries is again a classic example of a company that invested in trends ahead of the rest of the market. Be it bets on polyester, petrochemicals, oil refining or even telecom; Reliance managed to create business models that were driven by cost effectiveness and futuristic technologies. As we write, Reliance Jio has touched 340 million subscribers in 3 years; something that took Bharti nearly 20 years.

Finally, we come to the case of Infosys and TCS. By early 2016, IT companies were in trouble. There was a global slowdown in technology spending and the US visa policy was getting inimical towards Indian engineers. Both TCS and Infosys have undergone a major shift since then. A focus on digital business, high value clients and a US oriented business model ensured sound growth even at higher costs. They did come out unscathed.
When you next invest in stocks online or offline, look out for Blue chip stocks. Not just because Blue chip stocks have consistent profits, solid growth and a strong balance sheet, but above all, they have management bandwidth and the ability to adapt. It is this adaptability that actually makes them blue chips.
Start Investing in 5 mins*
Rs. 20 Flat Per Order | 0% Brokerage
Open Free Demat Account
Mobile No. belongs to
By proceeding, you agree to the T&C.