Making it Simple: How not to choose a Mutual Fund?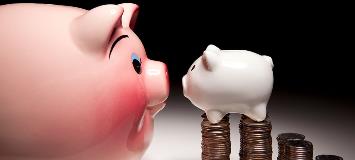 ---

Live in the present! And with that as a motto, the millennials today miss out on the very essential of saving for the future. There was a time when parents and grandparents thought about the golden future that they wanted to offer to their children while parents today think about a golden present. Has the concept changed? No, not really. Similarly, our investment plans have changed for our better today and a brighter tomorrow. Earlier investment choices were limited but today we have a plethora of options to fall back on like Mutual Funds, Equity, Tax Saving Schemes so on and so forth.
There was a time when the idea of investment was subjected to our family and friend's advice and minute scrutiny, opting for services only in the end. Today, mindsets have changed and so do people's financial goals and approaches. Today no one invests in a mutual fund after looking at its 10-15-year track record. Neither the decision to pick a star fund manager is based on the performance of the fund. Those times are over. Post the recession of 2008 and the ushering of the new young millennials in the HNI bracket, star fund houses and star fund managers both find the current market scenario exciting and tough to work in. They have realised that in volatile time like these they need to rework on their philosophies and strategies to constantly keep up with the ups and downs of S&P and BSE Sensex.
2016 has not been fairly accommodating too in its ways, hence, the ideal way to go forward is to look back at the basics and avoid the bad mutual fund schemes. The Indian mutual funds industry is worth more than 16-trillionRs and it has about 700 debt funds and more than 500 equity funds. So, how do you ensure you pick the cherry and avoid the lemons. We decode it for you with simple logic and reasoning.
Performance is Fleeting & Deceptive:
Funds are not expected to outperform every day. While some outperform their peers in years, others find it excruciatingly difficult to live up to the expectations they began with. The local and global economic policies have a major role to play in the performance of mutual funds and therefore choosing a mutual fund based on the scheme's past returns is not enough.
Last year demonetization affected the performance of many funds. With no money in the hands of the public there was little that could be done to save the situation. Therefore, the right way to pick a mutual fund is by looking at its rolling returns. This strategy makes appropriate sense in the long term as it allows people to evaluate the fund's performance accordingly. Funds losing out their sheen due to market linked factors is a temporary slip but if its performance was affected due to a bad decision or mistakes of the fund manager than that fund needs to be completely avoided.
Select A Good Fund Manager:
Loyalty is a thing of the past and therefore fund managers, too keep on shifting from one fund to another. Don't choose a fund or leave it because of the change in its fund manager. The change brings in suffering but that is only transitory. So, it is better to select a fund that aligns with your goals, policies, fund house and its processes rather than aligning with a fund managers. A change in the above should definitely make you head towards a change but not before that.
Change of Strategy
As we rightly pointed out that fund managers keep on shifting, their working style, strategy and decisions make a difference and bring about a change in its performance. Although the intentions of the new fund managers in doing the new is good but people more often lose on the reasons with which they initially invested in a selected fund due to this change in the management style. Staying invested during these times is not a bad move but if one thinks things are going awry, it just makes the right sense to not go for that fund.
Every investor has its own goals, philosophies and preferences, we advise that your decision to invest is based on a thorough research rather than a quick fleeting glance on the superficial performance. Read and learn more to invest wisely.
Start Investing in 5 mins*
Rs. 20 Flat Per Order | 0% Brokerage
Open Free Demat Account
Account belongs to
By proceeding, you agree to the T&C.