Market Expectations and Government Policies for Different Sectors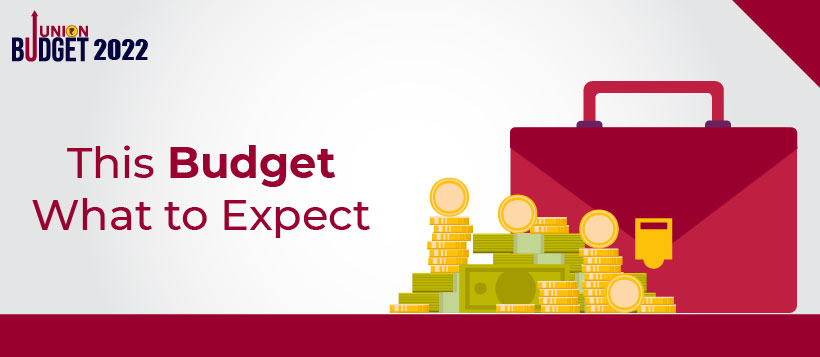 ---

What are the various industry groups expecting from the Union Budget 2022 in terms of policy prescriptions? This is one segment that has the eyes and ears of analysts, industrialists, businessmen and fund managers. Let us understand what these various sectors expect from the Union Budget 2022.

Automobile Sector

Broadly, the automobile sector is looking at two things. The first is a reduction in the inordinately high rates of GST at 28% on automobiles, which is a non-merit rate. There is a case to reduce this rate immediately to a normalized 18%.

Also the auto sector will look at special tax and production incentives for the electrical vehicles segment in the budget. They will specifically look for exemptions on low emission infrastructure. 

Aviation Sector

This is where the action is heating up in India with new players like Akasa Air entering aggressively and Tatas consolidating their holdings in aviation with the takeover of Air India.

Firstly, airlines are looking for reduction in import duties on aviation turbine fuel, in the midst of high crude prices and the stress that airlines are in. They will also look at concession on landing, parking and other navigation charges in tight times.

Financial sector

The financial companies are growing in clout and value, outside of banks. They will look for the broadening of the ECLGS eligible sectors in the Union Budget 2022.

There have also been demands for a permanent refinance window for NBFCs. Financial sector will also watch the developments on digital bank proposals and digital currency closely.

Hydrocarbons Sector

The oil and gas sector will be looking at substantive incentives for expansion of gas infrastructure. They will also look at budget incentives for their proposed forays into green hydrogen.

In addition, inclusion of petrol and diesel under the ambit of GST has been a key demand, although it may not be pragmatic at this point of time.

Real Estate Sector

This sector has been on the cusp of a recovery and the budget may be the right time to take a relook. Affordable housing boost and higher exemptions under Section 24 of the Income Tax Act will be on the agenda.

The sector will look for rolling forward of the affordable housing concessions for few more years. There have also been a demand for interest subvention to the home loan borrowers for a fixed period of time to encourage housing.

Capital Goods and infrastructure

This is one sector with strong externalities due to its incremental impact on GDP growth. The demand is for a 25% hike in allocation to road and rail infrastructure for the positive impact it has on the industry overall.

This sector also wants the National Monetization Plan to be more pragmatic, meticulous and time bound. The sector also wants higher allocation to the Hydrogen mission. 

IT and digital plays

The sector wants expansion of the SEZ reserve utilization and also the inclusion of other expenses. They are expecting special incentives for Indian companies for adoption of digital and cloud related strategies. Skill development mission for the IT sector would also be the key.

To encourage start-ups in the IT and digital sector, they are also demanding removal of LTCG on sale of shares of private companies. Also, the sector want start-up ESOPs to be taxed only at the time of sale and not earlier. 

Pharma and Healthcare

After the aggression in pushing the COVID-19 packages, there has been lull in the activity. Pharma and healthcare sector wants that to be give the much needed push. India still lags in primary health investment outlays compared to other BRICS nations.

That needs to be reversed. Also greater incentives for health insurance would be a big boon for healthcare sector. The sector is also looking at funding for booster doses as well as massive expansion of the Jan Aushadi centres.

FMCG and Tobacco

Let us look at tobacco first. The tax rates on cigarettes is as high as 55% and the best the government can do in Budget 2022 is to articulate a long term Tobacco policy and stick to it rather than make GST and other duty hikes ad hoc. 

On other FMCG products, most FMCG companies have been under strain due to a spike in input costs. As a result, these companies would be expecting a temporary relief on GST to ensure that demand growth can be sustained.
Start Investing in 5 mins*
Rs. 20 Flat Per Order | 0% Brokerage
Open Free Demat Account
Account belongs to
By proceeding, you agree to the T&C.