Online Trading: How To Avoid Mistakes In Online Trading?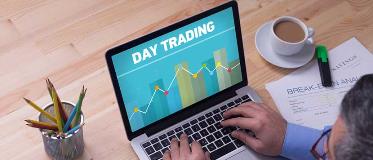 ---

When trading online, you are the master of all your trades. It means that the responsibility is entirely on you. Whether you trade equities, futures or options, there is a much bigger onus on you to ensure that the trades are executed properly. Here are a few mistakes that you must avoid when trading online - on the internet or via downloaded app on your smart phone.
10 mistakes to avoid when you trade online
Don't start trading before going through the complete demo of the trading platform on the website of your broker. It may have many features that you may not be aware of. A demo normally explains the entire trading process flow in full detail.

Don't start off with high-value trades. It is much better to test waters. This is more so in case of futures trading or intraday trading where you are leveraged. Also put in small trades and check the entire process flow when you buy - the debit to the bank account, the execution in the trading account and the credit to the demat account.

Focus on online security. Don't make the mistake of executing trades on your PC/smartphone without the requisite anti-virus and the anti-malware programs. Don't keep simple and obvious passwords for your trading account. Above all, never access the trading account through a cyber café or via unsecured wi-fi connections at airports or malls.

Single authentication may appear simple to execute but always insist on double authentication for your trading account. This double authentication can either be a random code generated or a OTP or even a second level password. This will enable you to double protect your trading account and your transactions.

Don't make the mistake of using a compromised hardware system. How do you find that out? If you find the system is slowing or multiple windows are opening when you try to access your trading account, then shut down the computer as its security could have been compromised. Let the hardware guy take over and trade only after that.

Never make the mistake of keeping your logged-in trading screen open when you step out. Make sure to log out of the trading system and close the window after that. Even if you are just stepping out for a few minutes, this is an invitation for mischief. Online accounts automatically log you out, if the system is idle for some time but don't take that risk. You must also ensure that your cache is cleared at the end of each day. Similarly, in case you are using a smart app, always lock your phone when you are logged in to your trading account.

Don't download any software just because it is a freeware and does not entail a cost. You must avoid downloading them even from reputed sites because they don't check the authenticity of every program and are not safety guaranteed. Also, ensure that you are trading behind a firewall as that will successfully repel attacks.

Each time you log into your browser, you will be asked to save cookies. These can make your job easier but that is again a risk. Type in the internet trading address each time. Avoid using shortcuts and hyperlinks as these can be vulnerable to attacks. When your trading account opens ensure that the web address is prefixed https:// as it indicates you have entered a secured area.

Just because your trades are done for the day, don't take the half day off. If you are a regular trader, always make it a point to check your order book and trade book at around 3.15 pm to ensure that all trading positions are closed. This is more so if you are selling intraday as you may be exposed to auction risk.

Don't think that verification and reconciliation is a clerical job. Check your order book and trade book each day and cross check with the contract notes. Ensure that shares are credited into your demat account on T+2 and money comes into your bank on T+2 day. A basic audit trail will protect you from a variety of operational hitches.
Taking care of your online interest is entirely in your hands!
Start Investing in 5 mins*
Rs. 20 Flat Per Order | 0% Brokerage
Open Free Demat Account
Account belongs to
By proceeding, you agree to the T&C.