Overspending? Here are 5 ways to know if you are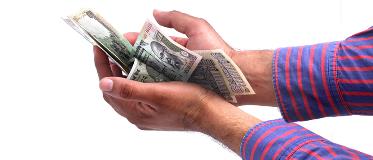 ---

We always wish we had more money to spend. If left unchecked, such thoughts can affect us and make us spend more than our budget. Don't be alarmed, crossing the budget limit is very common, especially for salaried people. Nonetheless, one should always strive to live within their budget and if overspending can't be avoided, then one should draw a limit over which the budget can't be extended. Anything over and above this will only dent your savings and leave you with no money at the end of the month or, in extreme cases, at the end of your career.
There are certain signs that indicate if an individual is overspending. Mentioned below are a few of them.
Overdue credit card payments
If you use a credit card but never have the funds to pay the bill on time, then it is a clear indication that you are overspending. In such circumstances, you start paying the minimum charges to stop the card from being deactivated. This starts the vicious cycle of interest payments. These payments are compounded and charge a very high interest rate. This can severely damage your finances. Also, it might adversely affect your credit rating in the long run and leave you with a low CIBIL score. 
Bills are always overdue
Late payment of bills due to dearth of money is also an indication of overspending. One must always allocate their funds towards expenses. Bill payment is an important expense, and if you have not budgeted for it, it means you are spending that money elsewhere. It is a good habit to separate your expenses so that you do not spend it unnecessarily.
Using your retirement fund
Say there is an emergency, and you have no other choice but to withdraw from your retirement account. The choice you make in such a situation would affect your finances in the long run. Ideally, your retirement fund should be invested, and left untouched. If you withdraw your investments, especially those meant for retirement. then the purpose of the fund will be defeated. The instruments will no longer accumulate wealth, and this will affect your savings. Also, this can become a bad habit as one might start to use the fund as idle cash and end up emptying it before even realizing.
Using high-interest short-term loans
Many of us get calls from lenders who want to provide personal loans. In an emergency, this option seems very convenient. However, you must know that these loans carry a very high rate of interest. Though you might feel that you would be able to repay it, such loans prove to be extremely harmful to your finances. It is always better to control your expenses and avoid getting trapped in the sinking sand that are personal loans.
Borrowing from family and friends
One must never involve money in relationships. It requires effort to form relationships and keep friends. However, when money gets involved, situations become delicate. Therefore, one must always remain cautious and try not borrow from friends and family. These may be people you are emotionally attached to and whom you can rely on during tough situations. If you borrow from them, and are unable to repay it on time, it might spoil the relationship and cause it to end. Moreover, if you are borrowing from your extended family, it may also earn you a bad reputation amongst relatives.
If you can relate to any or all of these signs, you must become alert and watch your spending habits. Control your finances by taking the right steps and avoiding these pitfalls. If you are already into one of these habits, you can start making corrections and bring back your finances to safety.
Start Investing in 5 mins*
Rs. 20 Flat Per Order | 0% Brokerage
Open Free Demat Account
Account belongs to
By proceeding, you agree to the T&C.