Ratan Tata: All you want to know about the visionary leader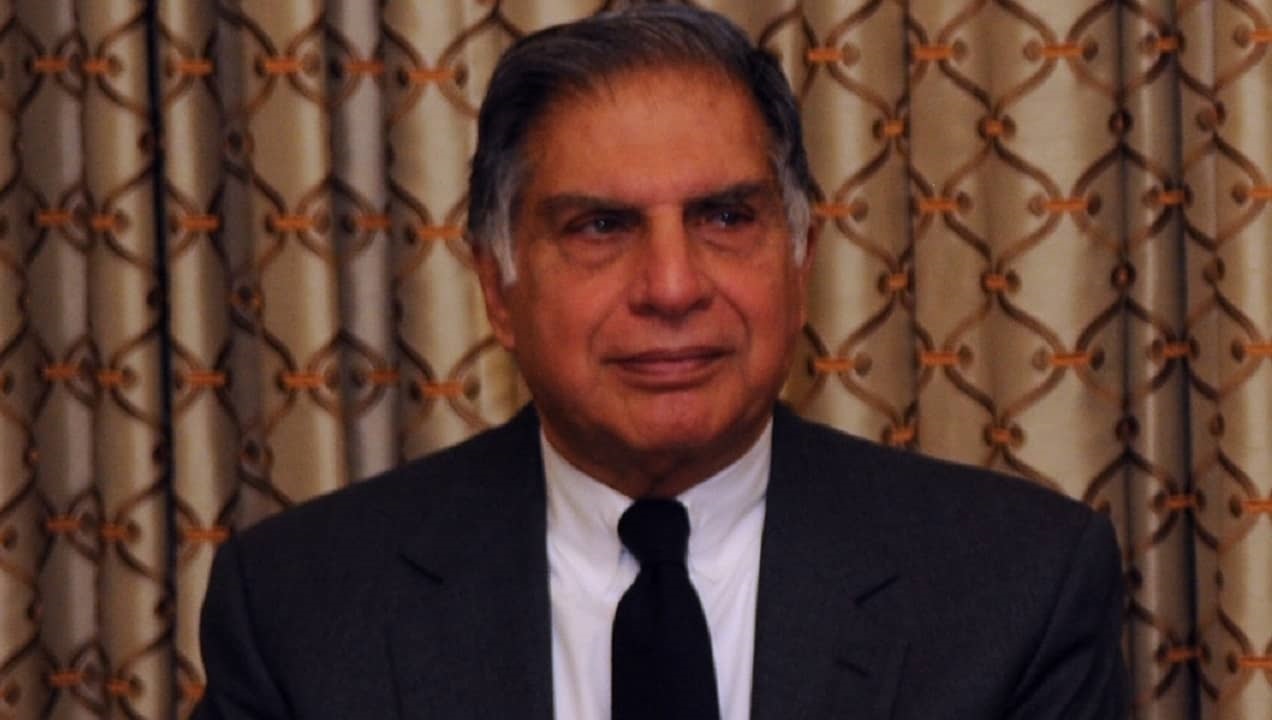 ---

"Take the stones people throw at you. And use them to build a monument." Ratan Naval Tata said this once upon a time and lived up to it as he helmed the steel-to-software Tata conglomerate for decades leading to its transformation from an Indian household name to a global brand.
The Chairman-Emeritus of Tata Sons fought many a battle, both inside for the control of the group and outside from the competition, but emerged unscathed as a magnanimous industrialist and a philanthropist with a heart of gold.
Ratan Tata's early life and start of professional journey
Ratan Tata had a tragic childhood, and quite far from the business world. He was born in December 28, 1937, to Naval Tata and Sooni Tata in the diamond capital of India, Surat. Ten years later, when India was celebrating its freedom from the British rule, Tata's parents separated. Ratan and his brother, Jimmy Tata, were taken under the wing of their grandmother, Navajbai, who brought them up.
"After my parents got divorced, my grandmother raised me. She taught me how to live with dignity," Tata once reminisced about her. After studying in the prestigious Campion School and the John Cannon School in Mumbai, Tata went for further studies in Cornell University, US, and graduated in architecture in 1959. In fact, it was his grandmother who supported Tata when he wanted to take up architecture as a profession against his father's wishes. Later on, he went on to do an advanced management program from Harvard Business School.
When in the US, he had the opportunity to fulfil his dream of learning how to fly, but the fees were exorbitant. In order to pay the fees of the training school, Tata took on a number of jobs, including at a restaurant, where he would wash dishes. In fact, he was all set to start a new life and get married in the US. However, he shelved his plans after a phone call conveying the news of his sick grandmother and returned to India.
Incredible as it sounds, Tata started working for IBM once he returned to India. The then chairman of the Tata Group, JRD Tata, was not pleased about it and asked the junior Tata to work for the Tata Group. He interned for six months in Tata Motors and Tata Steel in 1963. Following minor stints in Tata Consultancy Services, Tata Motors and Tata Steel, Ratan Tata was finally named director in charge of National Radio & Electronics. In 1974, Ratan Tata joined the Tata Sons board as director.
Growth of Tata Group under Ratan Tata
Ratan Tata was made chairman of the Tata group in 1991 when his mentor JRD decided to step down. The handover was not without its own share of issues as many others were also vying for the post. Some of them pointed to his relative inexperience to buttress their own case. However, JRD Tata stuck to his prodigy who went on to prove that he was worthy of the trust.
Ratan Tata expanded the reach of the Tata empire much beyond India, especially with some of India's biggest ever overseas acquisitions – Jaguar Land Rover, Corus Steel and Tetley Tea. In fact, the Tata Group has now emerged as the largest employer in the UK. 
He is also the idea behind the world's cheapest car – Tata Nano, which was less of a business and more about Ratan Tata trying to give a cheap alternative to two-wheeler owners.
By the time he left chairmanship of Tata Sons, the group's revenue had grown over 40 times and the bottomline over 50 times. The group's revenue totaled more than $100 billion in 2011-12, when he retired.
But his boardroom battles days were not over. His successor, Cyrus Mistry, did not get along with the Tatas on many business issues and the two sides got into a protracted legal battle. Eventually, Cyrus Mistry was asked to leave the chairmanship of Tata Sons and Tata group companies.
Mistry, who died in a road accident last year, was succeeded by Natarajan Chandrasekaran, who previously led Tata Consultancy Services.
Ratan Tata has stayed away from an active role in the group after Chandrasekaran's appointment but has turned out to be a prolific angel investor, putting his money in many startups including Ola Electric, Paytm and Zivame. 
Ratan Tata's philanthrophic work
What makes Tata stand out amongst his business contemporaries was his humane approach to business. Indeed, Tata Group has always believed in using business for social upliftment of the common people. Not only during his stint with the group, but also after retirement, Ratan Tata has actively contributed to philanthropic activities.
Through the Tata Education and Development Trusts, millions of dollars have been given to various prestigious educational institutions globally as scholarships. During the coronavirus pandemic, the group pledged around Rs 2,500 crore towards through various relief initiatives.
One of the reasons Ratan Tata's name doesn't figure in top global philanthropists is that the Tatas like to do the generous work at the group level itself, not taking personal credits. In fact, Tata Group donates 65% of its earnings to various charities around the world.
Lesser-Known Facts about Ratan Tata
Ratan Tata has admitted that he came close to marrying four times.
One of first jobs at Tatas included shovelling at blast furnace
Ratan Tata piloted F-16 Falcon in 2007, the first Indian to do so
He loves dogs and has two at home--Tito and Maximus
He donated $50 million to build Tata Hall in Harvard Business School.
Achievements and awards
It is very rare for a businessman to not just successfully steer his business, but also forge a deep emotional bond with every Indian. It is natural that a number of awards and accolades followed ratan Tata. Despite the heights he has achieved, he remains grounded and connected to his kith and kin. In a famous anecdote, Tata was to be conferred the Lifetime Achievement Awards for philanthropy at Buckingham Palace by Prince Charles himself in a grand function. However, he dropped out at the last minute because one of his dogs fell ill.
YEAR    AWARD
2000    Padma Bhushan (3rd highest civilian award of India)
2001    Honorary Doctor of Business Administration (Ohio State University)
2004    Medal of the Oriental Republic of Uruguay
2004    Honorary Doctor of Technology (Asian Institute of Technology)
2005    International Distinguished Achievement Award (B'nai B'rith International)
2005    Honorary Doctor of Science (University of Warwick)
2006    Honorary Doctor of Science (IIT Madras)
2007    Honorary Fellowship of the London School of Economics
2007    Carnegie Medal of Philanthropy (Carnegie Endowment for International Peace)
2008    Padma Vibhushan (2nd highest civilian award of India)
2008    Honorary Doctor of Law (University of Cambridge)
2008    Honorary Doctor of Science (IIT Bombay)
2008    Honorary Doctor of Science (IIT Kharagpur)
2008    Honorary Citizen Award (Government of Singapore)
2008    Honorary Fellowship (The Institution of Engineering and Technology)
2009    Award of 'Grand Officer' of the Order of Merit of the Italian Republic
2009    Honorary Knight Commander of the Order of the British Empire, UK
2010    Oslo Business for Peace Award (Business for Peace Foundation)
2010    Hadrian Award (World Monuments Fund)
2014    Honorary Knight Grand Cross of The Order of the British Empire
Conclusion
Ratan Tata is among the most towering business leaders of his generation. He exemplifies humility and a strong commitment to both the Tata Group and social responsibility.
Despite his monumental success, he has chosen to remain out of the limelight. Notably, his personal investment decisions often reflect his philanthropic aim, such as investing in startups focused on aiding the elderly. Ratan Tata's actions demonstrate that true compassion stems from tangible work on the ground, rather than flamboyance or showmanship.
One of his famous quotes, "I don't believe in taking right decisions. I take decisions and then make them right," encapsulates his approach. He consistently demonstrated this philosophy by taking calculated risks, such as acquiring prominent global brands, which have propelled both the Tata Group and India into the global arena.
Overall, Ratan Tata's leadership style, marked by humility, a focus on social impact, and the ability to transform decisions into successes, has set him apart as a visionary leader.
Start Investing in 5 mins*
Rs. 20 Flat Per Order | 0% Brokerage
Open Free Demat Account
Account belongs to
By proceeding, you agree to the T&C.