Still Paying your Stock Broker for the Frills that are of No Benefit?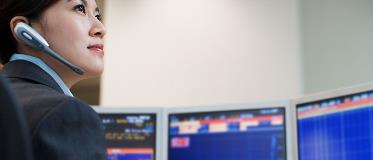 ---

In the last few years since discount broking or no-frills broking took off in India in a big way, the trading landscape has changed substantially. Increasingly, retail investors, small traders and even aggressive traders prefer the economic model of discount broking. After all, when you churn your capital the brokerage costs multiply as does your statutory costs. In short, you end up paying the broker more. That is where no-frills broking comes in handy. The lower brokerage (near zero) also reduces the statutory costs and the breakeven for every trade becomes much finer and attainable. But there is a counter argument from full-service brokers in the sense that they offer frills to their customers, which discount brokers do not. What exactly are these frills?
But we offer value addition; say full service brokers
One of the standard arguments you will get to hear from the full service brokerages to justify their higher brokerage charges is that they provide value addition. They are not entirely wrong. Most full service brokers give you a plethora of add-on services. But do you really need them?
Research on companies and sectors is one of the major value adds that full-service brokers offer. Most brokers have a full-fledged team of analysts and chartists who identify cheap stocks to buy, rich stocks to sell and the ideal levels of entry and exit.

Full service brokers also provide trading calls, technical calls and pivot points that can enable a trader to churn money during the day. This is something most traders look for since most of them operate in the short end of the market.

A standard argument many full service brokers give is what if you get stuck in positions and you need an alternate plan, then discount brokers don't advise. That is a service only full service brokers with advisory skills can provide.

Full service brokers have a physical presence across India either through branches or through franchisees.
Now if these look like smart and irrefutable arguments, then remember; these arguments are smart but not necessarily irrefutable. Here is why!
Smart arguments but not so irrefutable
A common question a lot of new customers, especially the young millennial crowd, ask is whether the higher brokerage they pay for full service brokers is really worth it. How valuable are the frills really? Let us look at the smart arguments and can they be refuted?
Research ideas are great but can you pinpoint an investor who became rich with broker research. Which broker asked clients to buy Havells in 1996 and had the conviction to ask clients to hold on till 2017. It does not work that way.

If you are trader, you need to be your own chartist and take your own trading calls. Instead of focusing on short term calls and pivot points given by your broker, invest in technical charting software and fine tune your skills, costs matter more here.

What happens if you are stuck in positions? The lesson of Online Trading is that risk management is a better strategy than hope. Measure your risk and cut your positions. You will never need to worry about rectifying stuck positions.

Do we really need a physical presence? When I can execute my orders on my mobile app, the app is indifferent whether I am in Mumbai or in Tuticorin. Similarly, the trader is indifferent to whether the broker has a branch in the area or not.

Finally, we come to the smart argument of holistic financial planning. Remember, the world of technology has taken massive strides in the last few years. Today an amalgam of artificial intelligence and machine learning can combine with big data to give you the right asset class mix, give you triggers and even help you execute seamlessly. Then where is the need for manual intervention and where is the need to pay steep brokerage charges to your full-service broker?
Do frills really matter?
That may be an individualistic question but the broad outline is that frills don't really add much value. You may be paying for all the frills and might be just using one add-on service. Discount brokers are offering unbundled services that includes several tools and technology to help investors in decision making.
Investing is about patience and trading is about discipline. That is your responsibility. No-frill broking is a lot more transparent in that it separates execution from advice. In a nutshell, for most retail investors frills ideally should not matter!
Start Investing in 5 mins*
Rs. 20 Flat Per Order | 0% Brokerage
Open Free Demat Account
Account belongs to
By proceeding, you agree to the T&C.