The Difference Between Regular and Direct Mutual Fund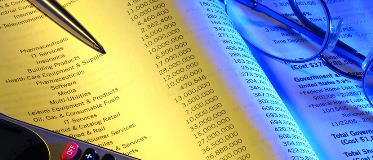 ---

Browse through the NAVs of mutual funds either in the pink papers or the AMFI website and you will find that the same growth or dividend scheme of a mutual fund is subdivided into Regular plans and Direct Plans. Have you ever wondered what are these Direct Plans and Regular Plans? Let us check out a live NAV table first.


Date Source: AMFI
In the above table, you will find that the DSP Top 100 Equity Fund is subdivided into Direct Plan and Regular Plan. You will also find that the Direct Plan has a higher NAV compared to the Regular Plan. Before comparing Direct Plans and Regular Plans, let us briefly dwell on the brief history of Direct Plans.
A Brief History of Direct Plans
Prior to 2009, fund houses charged investors entry loads on mutual funds to cover selling and distribution costs. In August 2009, SEBI banned the collection of entry loads from mutual fund clients. However, the official model of Direct Plan came only from January 2013 when SEBI asked all fund schemes to classify into Direct Plans and Regular Plans.
Currently, funds are allowed to debit their annual expenses up to a ceiling of 2.25% of the AUM in case of equity funds to the fund NAV. This is called the Total Expense Ratio (TER). The fund does not bill the distribution and trail commission costs to Direct Plan investors. Hence, Direct Plans are subject to lower TERs and the NAV are higher. Here are three key points.
Direct Funds Have Lower Expense Ratio
The TER on Direct Plans is lower since the distribution and trail fees are not billed to them. However, there are other costs too in a mutual fund. Mutual funds have to incur operational costs, fund management fees, auditor fees, registrar charges, execution costs, statutory costs and brand expenses, among others. Even if you are holding a Direct Plan, these expenses will still be charged to you. It is only the distribution and trail commissions that are not billed to your NAV. In a typical equity fund the regular plans will have a TER of around 2.25% while the TER for a Direct Plan will be 60-70 bps lower. This cost saving each year enhances your return over the longer period of time.
Direct Plan Does Not Involve Any Intermediary
Direct Funds are simple in nature and the process of investing, especially through an online platform is easy as you do not deal with any intermediary. You can invest directly and make your own investment choice. Just ensure that the NAV in your statement actually reflects the Direct Plan NAV as available on the AMFI website.
Choose Direct Plans If You Can Make Financial Planning Decisions Independently
The common question is - who should opt for a Direct Plan. There are no hard and fast rules. If you are savvy enough to manage your financial planning and investments on your own, then you can consider Direct Plans. When you invest via Direct Plans you do not get the benefit of the advisory services of a broker or financial advisor. Hence, you need to make your choice of Direct Plan after due consideration. Ensure that you have the time and resources to make your financial planning decisions independently.
Start Investing in 5 mins*
Rs. 20 Flat Per Order | 0% Brokerage
Open Free Demat Account
Account belongs to
By proceeding, you agree to the T&C.