Top Reasons Why One Should Invest in ELSS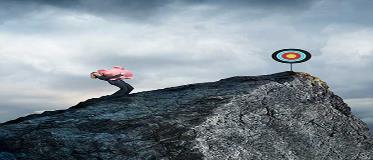 ---

Mutual funds have become a favorite option for investments nowadays. However, the recent imposition of the long-term capital gains (LTCG) tax of 10% on returns over Rs1 lakh has made investors wary of mutual fund investments, including ELSS funds. Nevertheless, the advantage of earning potentially significant returns still makes mutual funds a better investment option.
Here Are Some of the Top Reasons to Invest in ELSS Funds:
Tax Benefits

Equity-linked saving schemes, or ELSS funds, are a popular investment instrument as they offer tax exemption of up to Rs1,50,000 under Section 80C of the Income Tax Act. Individuals can also gain tax-free dividends and capital gains up to Rs1 lakh, after which, the LTCG tax of 10% is applicable.

Low Lock-in Period

ELSS funds come with a mandatory lock-in period of three years. This lock-in period is very low when compared to the other tax-saving investment instruments like Public Provident Fund (PPF), bank fixed deposits (FDs), and National Savings Certificate (NSC), which have a lock-in period of 5 to 15 years. So, the individual can choose to change their fund after three years if it is underperforming and still claim the tax benefits.

Higher Returns

ELSS funds derive their returns by investing in the equity markets or equity-related products, which give higher returns over other fixed-rate investments. Historically, ELSS funds have generated inflation-beating returns over time. This has prompted many to opt for these funds.

Magical Power of Compounding

The benefit of compounding is singular to equity markets and is directly related to the amount of time an investor stays in the fund. ELSS funds come with a compulsory lock-in period of three years, which can also be extended as per the needs and requirements of the investor. The more you stay invested in a fund, the higher are your returns. This is the benefit of compounding.

Flexible Investments

ELSS funds are suitable for both experienced individuals as well as new investors who have just started on their professional journey. An individual can either make lump sum investments or start a systematic investment plan (SIP), which allows them to pay specified amounts at regular intervals. This amount can be as low as Rs500. SIPs inculcate financial discipline and a savings habit among investors. SIPs also give the benefit of rupee cost averaging, and as such, one need not time their investments.

Transparent Dealing

The Indian capital markets watchdog Securities and Exchange Board of India (SEBI) regulates the dealings of mutual fund houses. As per SEBI, mutual funds have to disclose critical information regarding the fund such as its investments, expense ratio, and the current asset allocation on a regular basis. Hence, ELSS, being mutual funds, have a higher degree of transparency, which ensures that investors have up-to-date information regarding their investments.

Easy to Invest
Technological advancements have made investments in ELSS funds quite simple. The investor has to complete an Aadhaar based e-KYC (know your customer) to start their investing journey without even having to leave the comfort of their home. Once the formalities are clear, one can simply set a standing instruction on their bank account and the amount to be invested will automatically get deducted from their account.
These are some of the top reasons for investing in ELSS fund, which is not only a tax-saving instrument but also assists individuals in earning considerable returns over time.
Start Investing in 5 mins*
Rs. 20 Flat Per Order | 0% Brokerage
Open Free Demat Account
Account belongs to
By proceeding, you agree to the T&C.