What is Liability Insurance?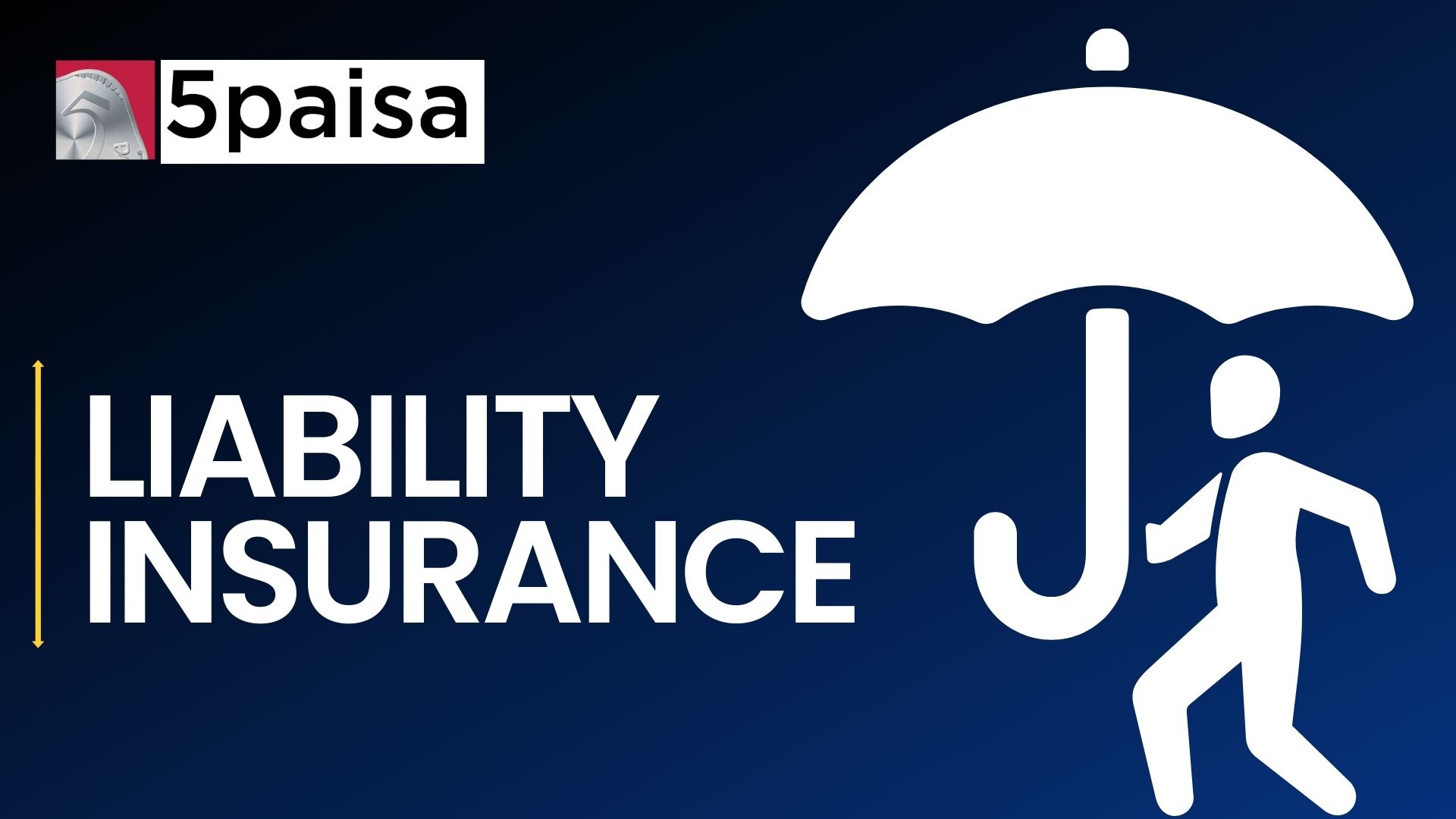 ---

Introduction
Liability insurance is a broad phrase that refers to several coverages that protect you or your organization if someone files a lawsuit or lodges a claim against you. These disasters might severely impact your bottom line. A consumer gets injured after stepping on a rug at your business. Alternatively, you could be sued for reputational harm due to something you or the employee said. 
Liability insurance protects your company from these sorts of issues. It is a necessary coverage for company owners. So let's understand the liability insurance meaning in the next section.
What is Liability Insurance?
Liability insurance & definition: Liability insurance protects an individual or organization financially if they are legally held liable for causing injury or damage to an additional person or their property. Liability insurance coverage often covers legal fees, medical expenditures, and other expenses incurred due to a liability claim.
Certain kinds of enterprises, such as those engaged in construction or transportation, are often legally obliged to have liability insurance. However, many prefer to purchase liability insurance to protect them from future litigation and financial damages. Liability insurance costs vary based on the kind of coverage and the degree of risk concerned. Still, it is widely considered a necessary insurance for most people and organizations.
 
The market for liability insurance is anticipated to expand in the following years due to rising liability risk awareness and escalating need for defense against prospective lawsuits.
How does Liability Insurance Work?
Now that we know what is liability insurance? It's time to understand how it operates and defends against prospective lawsuits.
Liability insurance plans protect people and corporations against insured damages. These plans function by paying out money for a covered loss, which might include physical harm, property damage, or personal injury. A loss must occur within the policy term for a liability insurance policy to be effective. The policyholder must claim their insurance carrier. If the policy covers the loss, the insurance company will give cash assistance to help with the expenses.
It is crucial to understand that liability insurance coverage does not cover all damages. Exclusions in policies identify the sorts of losses that are not covered. 
Liability insurance, for example, may not cover damages resulting from deliberate conduct, criminal activity, or certain kinds of company operations. To ensure that you understand how your liability insurance plans function, thoroughly read them and talk with your insurance agent or broker if you have any questions or concerns. Doing so may help safeguard yourself or your company against financial losses caused by unanticipated circumstances.
Types of Liability Insurance
We have already discussed liability insurance meaning, and it's working. Let's get into the types of liability insurance for a clear understanding of the topic, mainly there are three types of Liability Insurance:
1.    General Liability Insurance
General Liability Insurance form of security isn't only for businesses. It is, in fact, one of the parts of every house or auto insurance policy.
In a commercial environment, General Liability Insurance covers you against expenses paid for physical injury or damage to property sustained by other people on your firm's premises or caused by your goods or services. For example, if someone is injured on your company's premises and chooses to sue you because your carelessness allegedly caused the event, your liability insurance would cover legal fees (defense or investigation costs).
2.    Insurance for Directors & Officers
People in control of a corporation have certain obligations, mainly when the organization is being investigated for environmental violations, corruption or unfair business practices, or situations of tax evasion, insolvency, or prosecution. Officers are also accountable for their activities and must behave diligently in the best interests of their company. Directors & Officers Liability Insurance protects policyholders from any financial implications from their managerial responsibilities.
3.    Professional Liability Insurance
Professional Liability Insurance, or Errors & Omissions/Malpractice insurance, is designed for businesses that provide professional services, such as attorneys, accountants, designers, engineers, healthcare experts, and beauty professionals. This coverage protects you against liability or carelessness that causes physical harm or financial loss. It also covers the insured's expenditures in the case of the prosecution, including legal fees and compensation given to the plaintiff.
How does Personal Liability Insurance differ from Business Liability Insurance?
Personal liability insurance, also called 'CPL' (Comprehensive Personal Liability Insurance), is part of a homeowners insurance or umbrella insurance policy that guards you and members of your household against claims resulting from harm to other people or their property and injuries to you or them.
On the other hand, business liability insurance protects companies against claims of personal damage to property by their activities or goods. If they are subject to formal legal proceedings or other third-party claims, it safeguards the financial well-being of businesses and their owners. 
What is Umbrella Insurance?
Umbrella Insurance, or Personal Liability, can protect your funds and other valuables. If you are sued for damages that exceed the liability limitations of your vehicle insurance, house insurance, or other policies, an umbrella policy may assist in paying your debts. It should be noted that Umbrella Insurance is related to but not the same as excess liability insurance.
What is Backdated Liability Coverage?
Backdated Liability Coverage offers a defense for occurrences before the insurance was bought. It is helpful for questionable claims and when there might be significant payment delays. This coverage protects individuals or businesses that discover they may be exposed to a claim for liability but were not insured at the time of the incident.
Companies providing Liability Insurance Policies are:
Many companies provide liability insurance policies in India, and the top 3 companies are:
●    ICICI Lombard
ICICI Lombard provides Doctors' liability insurance products. It covers any legal lawsuit from a patient's harm or death due to the insured's omission, carelessness, or mistake. The indemnity limit, the risk category of the doctor, and the ratio of limitations determine the premium. The policy's jurisdiction is confined to India.
●    Bharti AXA
Bharti AXA provides a variety of group plans to assist employers/trusts in satisfying their employee benefit liability responsibilities in a straightforward, efficient, and cost-effective way to assist workers in securing their family's financial independence in the event of an unexpected death or severe illness.
●    Tata AIG Insurance
Tata AIG General Insurance results from a collaboration between Tata Group and American International Group (AIG), which specialize in loss and liability insurance products- customized to their client's requirements. Their policies are intended to assist people and organizations in dealing with unforeseen occurrences and hazards.
Liability Insurance FAQs:
1.    What is not covered under this insurance policy?
●    Unintentional damage
●    Without commitments under a contract. For instance, if you do not have fire extinguishers in your facility, as required by law, the corporation may reject your claim for damage caused by fire.
●    Responsibility for pollution
●    The injuries brought on by mental suffering, reputational damage, slander, and other comparable issues.
●    Costs associated with any product recall
●    Illicit personal gain
2.    Can Chartered Accountants avail of liabilities insurance? If so, what kind?
Yes, chartered accountants may get insurance for liability to protect them against accusations of malpractice, mistakes or omissions, and other dangers of a similar kind. Professional liability insurance is the most prevalent liability insurance for chartered accountants.
 
Start Investing in 5 mins*
Rs. 20 Flat Per Order | 0% Brokerage
Disclaimer
Investment/Trading in securities Market is subject to market risk, past performance is not a guarantee of future performance. The risk of loss in trading and investment in Securities markets including Equites and Derivatives can be substantial.
Open Free Demat Account
Account belongs to
By proceeding, you agree to the T&C.