When should you invest in Fixed Maturity Plans?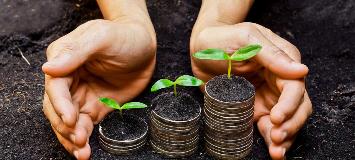 ---

Fixed Maturity Plans (FMPs) continue to garner a lot of attention among investors in the past few years due to ease of investing, tax benefits and good returns.
Fixed Maturity Plans are close ended debt schemes with a fixed maturity horizon, meaning they are open for investments for a few days and closed until maturity. This time range could be as short as 1 month to as long as 5 years. FMPs are often compared to Fixed Deposits (FDs) due to the tenure. They often invest in money market instruments, bonds, governmental securities, etc.
Low-risk opportunities such as FMPs are a good option for investors who are spooked by the market. It's always viable to invest in FMPs if you are looking for predictable and better returns. One thing to note is that they don't get affected by the change in the market's interest rate. When debt funds benefit from the fall in interest rate, the FMPs won't join.
Why should you invest in FMPs?
Capital Protection
Due to their investment in debt and money market instruments, they provide less risk of capital loss as compared to equity funds
Low Exposure to Interest Rate Risk
They are not affected by interest rate volatility as they are held till maturity.
Tax Benefit
Tax effectiveness and indexation benefits are seen both in the short-term as well as long-term as they offer better returns as compared to FDs.
Indexation Benefit
Indexation lowers the capital gain, thus lowering the tax.
This allows an investor to take advantage of indexing his investment to inflation for four years while remaining invested for a period of slightly more than three years.
Lower Expense Ratio
There is a cost saving with respect to buying and selling of instruments since these instruments are held till maturity.
Capital Protection
They provide less risk of capital loss as compared to equity funds due to their investment in debt and money market instruments.
Who should invest in FMPs?
Investors with low-risk tolerance, looking at stable returns over the medium-term

Investors who are not pleased with returns from traditional fixed income avenues like Bank Deposits, Bonds etc.

Investors who want to invest money for a fixed tenure to meet certain financial goals in the future

Retired persons, instead of making random withdrawals from their savings, can invest to have a flexible and regular income.

Investors who have a three-year investment horizon and do not need liquidity during the tenure of the investment

Investors in the higher tax brackets, who lose a significant portion of their FD interest to taxes.
When you understand the risk-return characteristics of FMPs, you will realise that FMPs can give better risk-adjusted returns than FDs, even after factoring in the risk-free nature of FDs.

While FDs give us assured returns, FMPs give us an expected range of returns, when we go through the scheme information document and calculate carefully.
In a nutshell
Fixed Maturity Plans:
They are basically the FDs of mutual funds. Close ended debt scheme with fixed maturity.
Why FMP:
Low risk, tax benefits, ease of investing, good expected returns.
The more you know about FMPs, the more you realise that they are still excellent alternatives to FDs!
Start Investing in 5 mins*
Rs. 20 Flat Per Order | 0% Brokerage
Open Free Demat Account
Account belongs to
By proceeding, you agree to the T&C.