Why Are Mutual Funds The Best Way To Meet Your Financial Goals?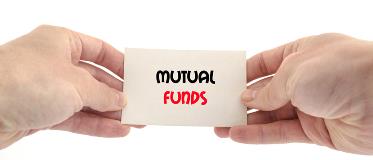 ---

Mutual funds have become quite the popular investment option nowadays, considering that they offer numerous benefits compared to other types of investments. Moreover, they are a great choice for both old as well as new investors.
Investing in mutual funds is also a really simple affair compared to investing in shares, bonds, etc. One can start investing with an amount as low as Rs500. What's more is that this amount is automatically deducted from your bank account at predecided time intervals, thus ensuring a steady savings habit.
Let us look at the reasons as to why mutual funds are the best way to meet your financial goals.
1. Low Investment Threshold
One does not require a huge amount to Mutual funds do not require a huge corpus as an invest in mutual funds. An investor can start their financial journey with a mere sum of Rs500.  This low investment threshold makes mutual funds attractive to investors who have just started earning or with low income.
2. Ease of Accessibility
The advent of technology has made it very easy to invest in mutual funds; individuals can now make investments from the comfort of their home or office. Investing directly in stocks requires more time and money, but mutual funds manage many customers for a single fund, which reduces the overall transactional cost for investors.
3. Diversification
Mutual funds are actually a pool of investments that invest across assets such as equity funds, debt funds, and other classes of securities. This gives them the advantage of diversification. It is always better to not put all your eggs in one basket and mutual funds help investors diversify their portfolio to ensure lower volatility with long-term growth.
4. Professional Management
Mutual fund houses appoint experienced professionals to manage the funds. These fund managers, along with analysts, always research, analyze, and study the current and potential holdings to deliver maximum earnings to investors.
5. Transparency
Mutual fund houses are governed by the Securities and Exchange Board of India (Sebi), which is the Indian markets' regulator. Sebi ensures that fund houses disclose all instruments a mutual fund has invested in, along with its Assets Under Management (AUM), and other details. These details must be available on the fund house's website and as a factsheet when an investor enrolls in a mutual fund scheme.
6. Systematic Investment Plan (SIP)
A Systematic Investment Plan (SIP) is a method for investors to invest specified amounts at specified intervals in mutual funds. This method is very beneficial for investors who have just started earning, who have low income, who cannot make lumpsum investments, or those with poor financial discipline. SIPs help inculcate a habit of saving and financial discipline in individuals. With SIPs, an investor also need not time the market as they get the benefit of rupee cost averaging. There is also the option of investing online, where the money is directly transferred from the investor's bank account to the mutual fund house.
7. Liquidity
Mutual funds offer the advantage of liquidity, where investors can pull out of the investment whenever they want. The amount is transferred to your bank account as soon as the sale is complete. This is, however, not the case with ELSS mutual funds, which have a mandatory lock-in period of three years as the primary function of this fund is to help save tax. This benefit is not available with other types of traditional investments like real estate.
8. Everyone's Fund
Mutual funds can be chosen to achieve all types of financial goals, including education, wealth creation, marriage, retirement, among others.  Some mutual funds offer steady growth as well as dividend income under their investment plan. An investor can choose the best fund as per his/her goals.
These reasons strongly advocate the fact that mutual funds are the best way to meet your financial goals. Moreover, returns from a mutual fund increase considerably with time. Thus, investors can begin their financial journey by taking professional advice and select the mutual fund that best suits their requirements.
Start Investing in 5 mins*
Rs. 20 Flat Per Order | 0% Brokerage
Open Free Demat Account
Mobile No. belongs to
By proceeding, you agree to the T&C.