Why Deloitte Left Adani?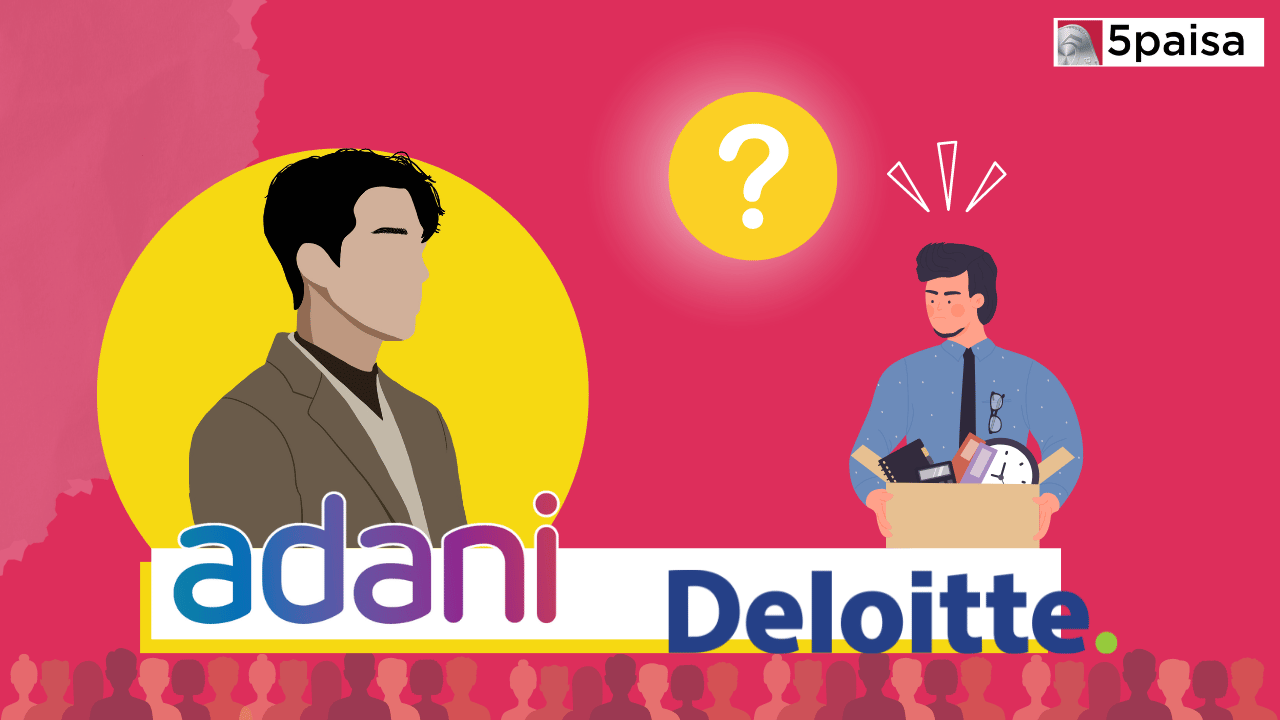 ---

Adani is in trouble again!
Deloitte, one of the prominent Big4 auditors, resigned as the auditor for Gautam Adani's logistics unit, Adani Ports and Special Economic Zone, on Saturday. Today, its stock crashed by 3%.
This shock comes just when the Adani group is striving to rebuild investor trust after an attack by the Hindenburg group.
Now, you might be wondering why Deloitte's resignation is such a big deal for investors.
Auditors are known as the watchdogs of a company because they are the only external party that has access to all the financial accounts of a company. They check if the company has been following the right accounting practices or highlight if it has been involved in any kind of fraud.
So, they kind of do the dirty and mundane work of auditing the financials, and their signature is a kind of assurance to the investors that everything reported by the company is correct.
Now, when an auditor steps away from a company, it's a red flag because it suggests the auditor suspects something fishy is happening within the company and wants to avoid trouble.
For example, remember the Satyam scam, where promoters deceived the market and stakeholders about the company's financial health? 
The auditor, PwC, got banned for two years from auditing any listed company. Auditors don't want to be caught up in such messes. 
So, whenever they sense trouble, they either highlight it or leave. Is something similar happening with Deloitte?
Let's explore the three reasons why Deloitte decided to step away from auditing Adani ports.
1. Adani group resisted an external probe: Remember back in January when Hindenburg Research accused the Adani group of money laundering, stock manipulation, and inadequate disclosure of related party transactions? Deloitte aimed to have an independent external examination against these allegations, but the Adani group did not agree to it.
Deloitte wrote, "The company did not consider it necessary to have an independent external examination" for those accusations. They said the Adani group thought they were okay because they were being checked by SEBI too.
Without an external assessment, Deloitte couldn't be certain if the Adani group adhered to all regulations.
They also mentioned, "The evaluation performed by the Group does not constitute sufficient appropriate audit evidence for the purposes of our audit," as stated in notes to APSEZ's financial statement.
2. Deloitte grew suspicious of related party transactions:
In May, Deloitte sounded an alarm about three transactions involving Adani Ports & Special Economic Zone and three other entities. 
Adani claimed these were unrelated parties, but the Hindenburg report said they were actually related party transactions.
Now what are related party transactions and why is it important to report them.
Well, these are deals between companies that are related to each other, like when a company does a transaction with another company owned by its promoter. It's a related party transaction.
Companies need to be upfront about these transactions because sometimes they're done to give special treatment to related parties. Imagine a company lending money to another company owned by the promoter without charging any interest. It might benefit the promoter, but not necessarily the shareholders. That's why these transactions need to be disclosed.
Deloitte spotted a similar situation with Adani Ports. They raised concerns about Adani Ports selling its Myanmar port to Solar Energy Ltd, a company from Anguilla. The sale price dropped from Rs 2,015 crore to just Rs 247 crore, which was a massive markdown.
According to Reuters, this deal happened at a huge discount, much lower than what Adani had invested.
Due to the nature of the transaction, Deloitte was suspicious that it was a related party transaction. 
Adani said the companies involved weren't related, but Deloitte said it couldn't confirm that these were not related party transactions.
3. Deloitte couldn't thoroughly examine transactions among the various companies within the Adani group.
In a hefty 163-page document sent to the stock exchanges regarding Deloitte's resignation, Adani Ports shared that they engaged in discussions with Deloitte's team. Deloitte expressed concern about not having a broader role in auditing the other Adani companies listed in the market. 
However, Adani Ports made it clear that they couldn't suggest such appointments because these other entities maintain complete independence.
So, these were the reasons why Deloitte said goodbye to Adani Ports.
The question is - Did the Hindenburg report have substance and there is something fishy going on with Adani group companies?
Well, we don't know, but it's the second time in the last six months Adani group companies have changed auditors. Just a few months ago, in May 2023, Shah Dhandharia & Co LLP left Adani Total Gas, replaced by Walker Chandiok & Co LLP.
In conclusion, Deloitte's departure raises questions about what's happening behind the scenes at Adani. The fact that auditors are leaving makes investors wonder if something is wrong. It also shows how important auditors are in making sure companies play fair.
 
Start Investing in 5 mins*
Rs. 20 Flat Per Order | 0% Brokerage
Disclaimer
Investment/Trading in securities Market is subject to market risk, past performance is not a guarantee of future performance. The risk of loss in trading and investment in Securities markets including Equites and Derivatives can be substantial.
Open Free Demat Account
Account belongs to
By proceeding, you agree to the T&C.