Listing Details
Listing Exchange

BSE, NSE

Listing Date

01-Nov-23

IPO Price Range

₹ 329

Listing Price

₹ 359.9

Listing Change

4.0 %

Last Traded Price

₹ 339.45

Current Change

-1.9 %
Blue Jet Healthcare IPO Details
Open Date

25-Oct-23

Close Date

27-Oct-23

Lot Size

43

IPO Size

₹ 840.27 Cr

IPO Price Range

₹ 329 to ₹346

Min Investment

₹ 14147

Listing Exchange

BSE, NSE

Basis of Allotment

01-Nov-23

Refunds

02-Nov-23

Credit to Demat Account

03-Nov-23

Listing Date

06-Nov-23
Blue Jet Healthcare IPO Subscription Status
| Date | QIB | NII | Retail | TOTAL |
| --- | --- | --- | --- | --- |
| 25-Oct-23 | 0.01 | 1.38 | 0.80 | 0.70 |
| 26-Oct-23 | 0.09 | 2.84 | 1.37 | 1.32 |
| 27-Oct-23 | 13.72 | 13.59 | 2.24 | 7.95 |
Blue Jet Healthcare IPO Synopsis
Blue Jet Healthcare Limited IPO is all set to open from 25th October to 27th October 2023. The company is engaged in the business of pharmaceutical and healthcare ingredients. The IPO includes an Offer for Sale (OFS) of 24,285,160 equity shares worth ₹840.27 cr. There is no fresh issue of shares. The share allotment date is 1st November, and the IPO will be listed on 6th November on the stock exchanges. The price band is ₹329 to ₹346 per share and the lot size is 43 shares.    
Kotak Mahindra Capital Company Limited, ICICI Securities Limited, and J.P. Morgan India Private Limited are the book-running lead managers for this IPO, while Link Intime India Private Limited is the registrar. 
Objectives of Blue Jet Healthcare IPO:
The company will not receive any proceeds from the Offer. The entire Offer Proceeds will be received by the Selling Shareholders.
 
Blue Jet Healthcare IPO Video:
About Blue Jet Healthcare
Established in 1968, Blue Jet Healthcare Limited is one of the prominent pharmaceutical and healthcare ingredients as well as an intermediary company in the country. Blue Jet Healthcare is also renowned for being the first company to introduce saccharin and its salts (artificial sweeteners) in India. Later, the company expanded its expertise to include contrast media intermediates, which are crucial components for CT scans and MRIs. 
The company's primary focus revolves around three product categories: i) contrast media intermediates ii) high-intensity sweeteners iii) pharmaceutical intermediates, including active pharmaceutical ingredients.
Blue Jet Healthcare is a global pharmaceutical company driven by scientific innovation. The company provides services related to
●    Global regulatory support
●    Process development and production capabilities
●    Collaboration, development, and production of advanced pharmaceutical intermediates and APIs
To meet the growing demand, Blue Jet Healthcare operates three manufacturing facilities, strategically positioned in Shahad (Unit I), Ambernath (Unit II), and Mahad (Unit III) within the state of Maharashtra, India. As of June 30, 2023, these facilities have impressive annual installed capacities of 200.60 KL, 607.30 KL, and 213.00 KL, respectively.
Peer Comparison
There are no listed peers in India engaged in a similar business.
For More Information:
Webstory on Blue Jet Healthcare IPO
Profit and Loss
Balance Sheet
| Particulars (in Rs. Crores) | FY23 | FY22 | FY21 |
| --- | --- | --- | --- |
| Revenue | 720.98 | 683.47 | 498.93 |
| EBITDA | 219.08 | 249.26 | 206.05 |
| PAT | 160.02 | 181.59 | 135.79 |
| Particulars (in Rs. Crores) | FY23 | FY22 | FY21 |
| --- | --- | --- | --- |
| Total Assets | 862.06 | 713.37 | 536.27 |
| Share Capital | 34.69 | 34.69 | 9.91 |
| Total Borrowings | 180.58 | 191.83 | 196.45 |
| Particulars (in Rs. Crores) | FY23 | FY22 | FY21 |
| --- | --- | --- | --- |
| Net cash generated from / (used in) operating activities | 141.56 | 146.41 | 129.27 |
| Net cash from / (used in) investing activities | -147.25 | -76.02 | -50.72 |
| Net cash flow from / (used in) financing activities | -4.24 | -56.14 | -27.49 |
| Net increase (decrease) in cash and cash equivalents | -9.93 | 14.24 | 51.05 |
Blue Jet Healthcare IPO Key Points
Strengths

1. The company is a large manufacturer of contrast media intermediates in India.
2. Presence in niche categories with high barriers to entry.
3. Long-standing relationships and multi-year contracts with multinational customers.
4. Strong product development and process optimization capabilities with a focus on sustainability.
5. Manufacturing facilities with regulatory accreditations.
6. Experienced management team with proven execution capabilities.


Risks

1. Significant working capital requirements.
2. Heavily reliant on Europe and the United States, which are regulated markets, for a significant portion of revenue from operations.
3. Exposed to counterparty credit risk and foreign exchange risk.
4. Subject to extensive government regulations.
5. Pricing pressure from customers may affect the gross margin, profitability and ability to increase prices.
6. The company is entitled to certain incentive schemes for exports. Any decrease in or discontinuation of such schemes may affect the results of operations.

Blue Jet Healthcare
How to apply for IPO?
Login to your 5paisa account and select the issue in the
current IPO section

Enter the number of lots and price at which you wish to
apply for

Enter your UPI ID and click on submit. With this, your
bid will be placed with the exchange

You will receive a mandate notification to block funds in
your UPI app

Approve the mandate request on your UPI and funds
will be blocked
Open Demat Account in 5 minutes
Be a part of the 5paisa community - the first listed discount broker of India
There is some issue, try later
Blue Jet Healthcare IPO FAQs
Contact Details of Blue Jet Healthcare IPO
Contact Information
Blue Jet Healthcare Limited
701, 702, 7th Floor, Bhumiraj Costarica
Sector 18, Sanpada
Navi Mumbai, Thane – 400 705
Phone: +91 (22) 4184 0550
Email: companysecretary@bluejethealthcare.com
Website: https://bluejethealthcare.com/
Blue Jet Healthcare IPO Register
Link Intime India Private Ltd
Phone: +91-22-4918 6270
Email: bluejet.ipo@linkintime.co.in
Website: https://linkintime.co.in/mipo/ipoallotment.html
Blue Jet Healthcare IPO Lead Manager
Kotak Mahindra Capital Company Limited
ICICI Securities Limited
J.P. Morgan India Private Limited 
IPO News
Top Stories for you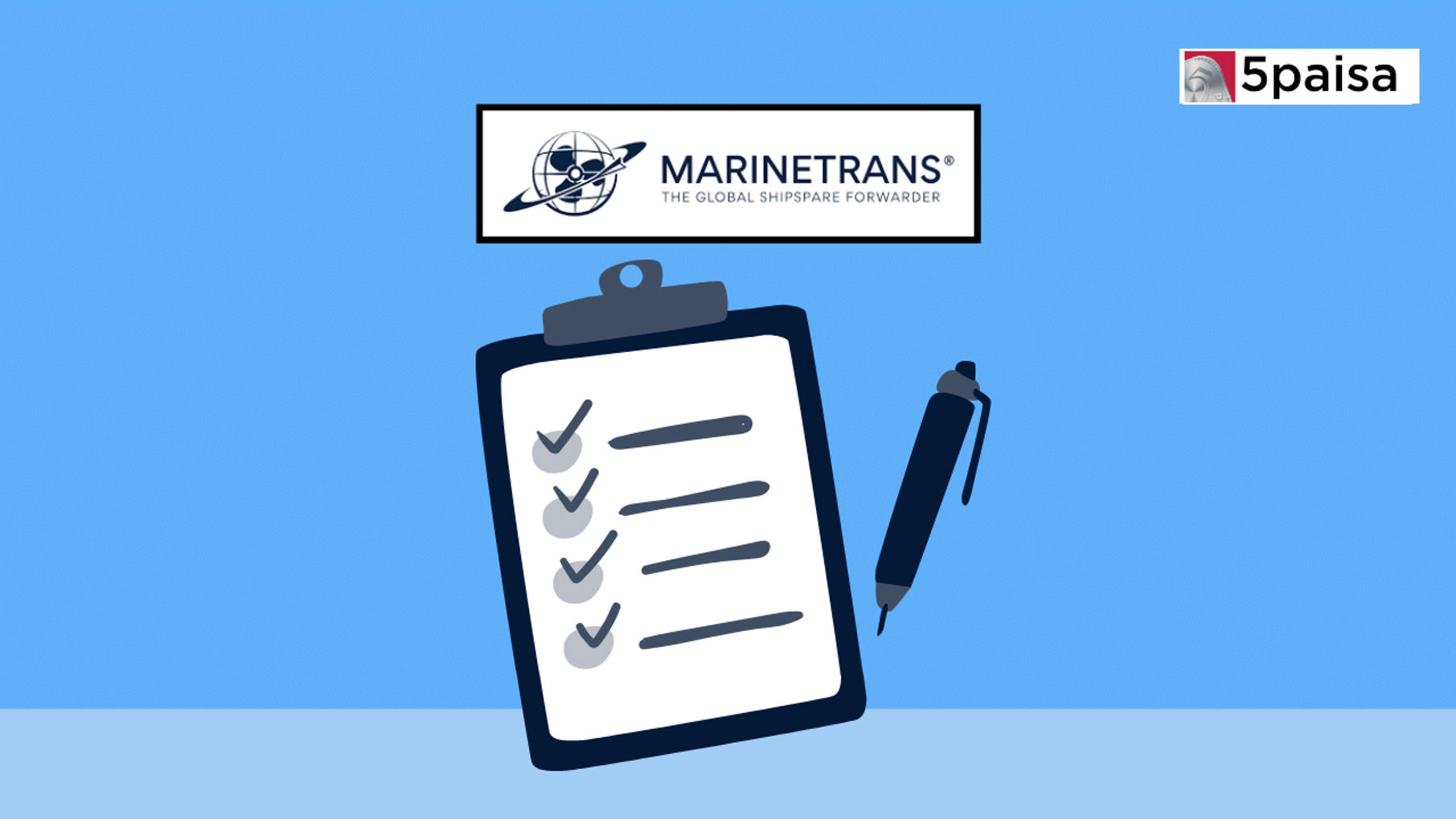 Premium listing for Marinetrans India IPO, then upper circuit Marinetrans India IPO had a relatively strong ...
IPO Blog
Top Stories for you
Quick take on the IPO of Sheetal Universal Ltd The IPO of Sheetal Universal Ltd opened for subscription on 04th December 2023 and closed for subscription on 06th December 2023. The stock of Sheetal Universal Ltd has a face value of ₹10 per share and it is a fixed price issue with the issuer price already fixed at ₹70 per share. The Sheetal Universal IPO has only a fresh ...
IPO Guide
Top Stories for you
The IPO cycle, also referred to as Initial Public Offering Cycle, allows private companies to go public and offer the company's shares to the general public for the first time. It ...