IPO Synopsis
Founded in 2013, Oravel Stays Ltd, better known as OYO, has filed a DRHP with SEBI on 30 September 2020 for an IPO worth Rs.8,430 crore. According to the DRHP, the size of the fresh issue will be Rs.7000 crore and the rest will be an offer for sale. OYO also has the chance to raise Rs.1,400 crore through a pre-IPO placement.
The IPO is expected to open for subscription either near Christmas or the new year. The book running lead managers for this issue are ICICI Securities, NOMURA Financial Advisory and Securities, JM financial Ltd and Deutsche Equities India Pvt Ltd. The promoters are Ritesh Agarwal, RA Hospitality Holdings and SVF India Holdings Ltd. 
Objectives of the issue:
1. Rs.2441.010 crore to be used for repayment or prepayment of debt undertaken by subsidiaries
2. Rs.29,000 to be kept aside of inorganic and organic growth opportunities
About OYO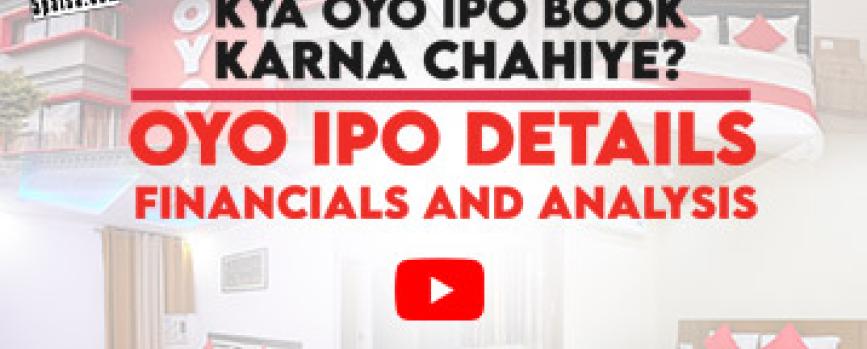 The founder Ritesh Agarwal and his holding company- RA Hospitality Holdings, hold a 33.16% stake in the company. Softbank Group has a 46.62% stake in the company. Ritesh is not going to sell any shares in the offer for sale, according to the DRHP. The last time the company was valued in 2015, it stood at $9.6 billion, after it had raised $5 billion from Microsoft. This made OYO the third most valuable startup in India. The company is aiming for a valuation of $12 billion. 
90% of the hotels listed on OYO's platform is from India, Malaysia, Indonesia and Europe. Even though the pandemic threw the whole industry for a toss, OYO still offers a few lodging options in China, USA and a few other countries. According to the DRHP, the app has been downloaded more that 10o million times. This makes OYO one of the most popular traveling apps alongside Airbnb and Booking.com. It's loyalty program has 9 million users. OYO has a very diversified and integrated selection of technology tools as compared to other merchant solution providers for hotels and homes.
OYO offers tools like offline-to-online on-boarding, 3rd party distribution and demand, online revenue management, operations management and customer service, all in a single place. This attracts businesses who own and operate hotels and holiday-homes to acquire customers and drive up revenue by providing them efficient service, while also ensuring operating leverage at the back-end. 
Profit and Loss
Balance Sheet
| Particulars (in Rs. Crores) | FY21 | FY20 | FY19 |
| --- | --- | --- | --- |
| Revenue | 3961.7 | 13,168.2 | 6329.7 |
| EBITDA | 281.7 | 398.8 | 337.9 |
| PAT | 4,102.2 | 11,079.78 | 2,294.30 |
| Particulars (in Rs. Crores) | FY21 | FY20 | FY19 |
| --- | --- | --- | --- |
| Total Assets | 8,751.04 | 14,108.9 | 11,742.6 |
| Share Capital | 0.27 | 0.27 | 0.13 |
| Total Borrowings | 3,165.99 | 2,795.87 | 94.99 |
IPO Key Points
Strengths:

1. It is a strong and trustworthy brand that is a leading, full stack player witnessing high growth and large market share. Unlike many of its competitors, OYO offers a full toolkit which is preferred by hotels and homes
2. The company has 1.5 lakh storefronts across 35 countries with a substantial presence in South East Asia, India and Europe
3. Largely involved with its patrons and customers
4. The company has inherent financial strength

Risk factors:

1. The company has been reporting loses ever since its incorporation and the ability to gain and achieve profits might be further delayed
2. According to the DRHP the company may face problems in efficiently engaging in expansions and growth strategies and it may not keep pace with its historically high growth rates
3. It is uncertain to which extent the pandemic might keep affecting the business
4. The ongoing court case with Zostel may adversely affect the workings of the company
5. There are many pending litigation against the founder of OYO and its subsidiaries, according to the DRHP
6. The margins of the company can be adversely affected by by its reliance on third party distributors like travel agencies, travel management companies etc
How to apply for IPO?
Login to your 5paisa account and select the issue in the
current IPO section

Enter the number of lots and price at which you wish to
apply for

Enter your UPI ID and click on submit. With this, your
bid will be placed with the exchange

You will receive a mandate notification to block funds in
your UPI app

Approve the mandate request on your UPI and funds
will be blocked
Open Demat Account in 5 minutes
Be a part of the 5paisa community - the first listed discount broker of India
There is some issue, try later
IPO News
Top Stories for you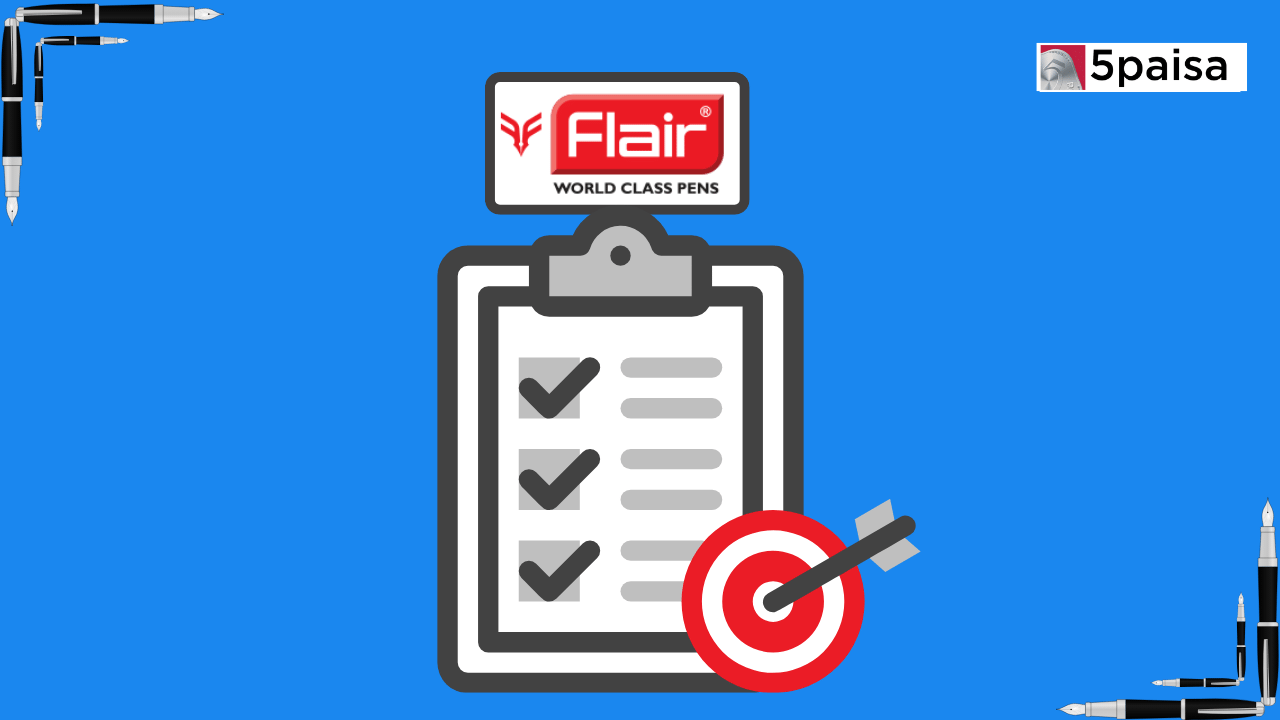 Strong listing for Flair Writing Products IPO, then hits lower circuit Flair Writing Products IPO had ...
IPO Blog
Top Stories for you
Quick take on the IPO of Rocking Deals Circular Economy Ltd The IPO of Rocking Deals Circular Economy Ltd opened for subscription on 22nd November 2023 and closed for subscription on 24th November 2023. The stock of the company had a face value of ₹10 per share and it is a book building issue, with the price band fixed in the range of ₹136 to ₹140 per share. Being a book built issue, the final price will be discovered ...
IPO Guide
Top Stories for you
The IPO cycle, also referred to as Initial Public Offering Cycle, allows private companies to go public and offer the company's shares to the general public for the first time. It ...