Benefits of auto investing at the start of each month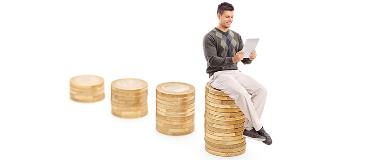 ---

Investing is an excellent habit that assists us secure our future. Investors can be broadly divided into two categories: those who rely on the traditional method of investing the amount available with them at the end of each month, and then there are others who have it auto debited directly from the bank account at the start of each month.
However, experts conclude that the person who auto invests at the beginning of every month is a better saver than the one who invests from available corpus at the end of the month. Therefore, if a person wants to secure their financial status, auto investing is the way to go about it.
The top benefits of auto-investing are:
It requires you to categorize your expenditure
Saving or investing after you've met your monthly expenses is not advisable. This is because if you spend first and save later, you will be unable to direct a uniform amount towards this corpus. In any case, savings should be deducted from the income before expenses are met. Here, drawing up an expenditure chart at the start of every month would be practical. This would help strike off unwanted spending from the budget planning, and bring the necessary expenses on the critical list. Also, one should set aside 10% of the income for emergency expenses apart from the investment amount. Hence, it is prudent to draw up your expenses, including emergency funds, and then invest a fixed amount regularly at the start of the month.
Inculcates the habit of saving
Investing a set amount every month inculcates the habit of saving in an individual. Moreover, this also motivates one to look for ways to save from their expenditure budget. This is a triple advantage as one gets to set aside an investment amount, save emergency funds, as well look for ways to cut down on expenses. If there are any unnecessary expenses, the emergency amount comes into play. After a while, even that habit will stop.
Instills discipline
Even if a person manages to save regularly at the end of each month, there may arise a situation which would require him to use his investment amount, thus, breaking his habit. For example, an unforeseen emergency could occur that would require extra funds. Although the emergency would be a more important matter to attend, it would come in the way of that month's savings. If the person had already extracted his savings, his habit would have been regular and unaffected. This would have ensured his financial planning. Therefore, auto investing at the start of each month instills discipline in the individual as he/she learns to manage from the funds they have set aside for expenses.
Reduces risk factor on investments
Investing in auto mode helps you ride market-related risks smoothly. When a person invests a lump sum amount in a single go, they run a risk of either an enormous loss or vice versa. As the outcome is highly unpredictable, this method is inadvisable. Regular investments through a Systematic Investment Plan (SIP), where a predefined amount is automatically deducted at a predefined time each month, provides you with the benefit of avoiding such risks. When investing in market-related investments, it is a smart practice to fund the amount regularly so that it remains safe from market fluctuation, is balanced out, and the investment grows profitably. In this manner, your wealth-building goals will be met quite effortlessly.
Thus, the advantages of auto investing at the beginning of each month outweigh the benefits of investing at the end of each month. Start an SIP model to grow your wealth and enjoy guilt-free spending of your hard-earned money.
Start Investing in 5 mins*
Rs. 20 Flat Per Order | 0% Brokerage
Open Free Demat Account
Account belongs to
By proceeding, you agree to the T&C.