Best Monopoly Stocks in Railway Sector 2023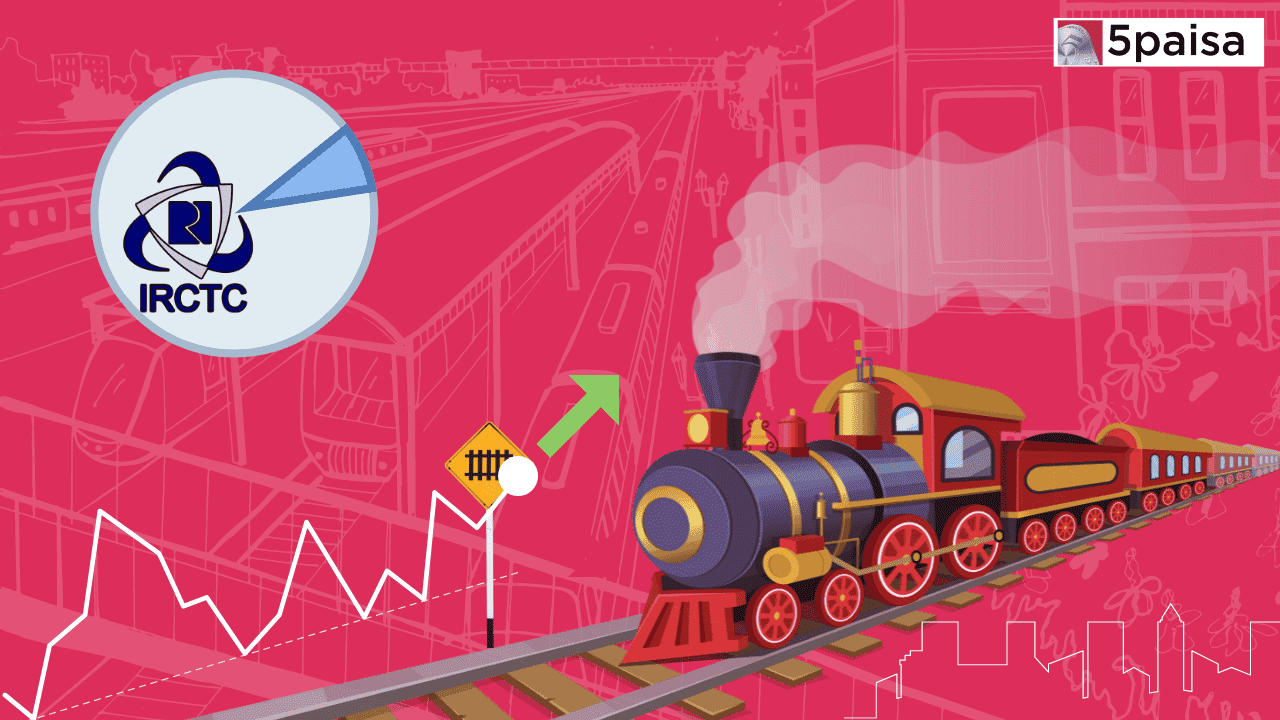 ---

Customers continue to utilize a certain company's products or services because it controls the market in a monopolistically competitive market. There are several methods for businesses to create monopolies in their particular sector. Laws, distribution limitations, and significant technology barriers are a few.
Due to the high cost of switching, consumers usually remain with a brand's products, helping the company establish a monopoly.
On the stock market, a wide range of enterprises and sectors are represented. But not every company is the same or works in the same sector.
Monopoly businesses have little to no competition and control their respective marketplaces.
The top Monopoly Stocks in India will be the subject of this blog post, along with the merits of investing in these companies. Continue reading to learn more about it.
Getting to Know Monopoly Stocks
Monopoly competition is when there is little to no market competition since just one provider is present.
Businesses with minimal to no competition typically own monopoly stocks. These companies usually dominate their respective markets and are the only or largest players in them.
Before delving into investments in monopoly stocks, it's vital to weigh the following crucial factors:
• Limited Competition Advantage: Monopoly companies enjoy a significant market share due to their minimal or non-existent competition. This dominance can lead to substantial returns for investors over time.
• Challenges in Establishment and Sustainability: Operating and establishing a monopoly business presents notable difficulties. Hence, prospective investors must thoroughly assess the company's financial health, core attributes, and future growth potential.
• Heightened Risk Profile: Monopoly stocks come with elevated risk levels. It's imperative to conduct a comprehensive analysis of the company's financials, management competence, and key financial metrics like P/E ratio, ROE (Return on Equity), EPS (Earnings per Share), ROCE (Return on Capital Employed), and debt-to-equity ratio.
• Alignment with Investment Goals: Clearly define your investment objectives, risk tolerance, and investment horizon before proceeding with any investment decisions.
• Favouring Strong Moats: Prioritizing companies with robust competitive advantages, or "moats," is a prudent strategy. Monopoly stocks often possess such moats. Evaluating the company's valuation, intrinsic value, and margin of safety is fundamental.
• No Magic Bullet: While monopoly stocks can be lucrative, they aren't a guaranteed path to success. Thorough analysis is essential, even though some predictions about these stocks might hold true.
• Avoiding Uncertain Growth Prospects: Future growth potential holds more significance than current profitability. Scrutinizing a company's growth prospects is critical, as market leadership doesn't automatically translate to rapid expansion.
• Balancing Government Intervention: Some government regulations can aid monopolies, but excessive interference might impact the company's overall value. Government policies can significantly influence the company's future trajectory, as seen in cases of personnel management restrictions affecting profitability.
• Profit-Driven Monopolies: While some monopolies lack direct competitors, they remain profit-oriented. Investing in such entities means benefiting from their financial success. Nevertheless, it's noteworthy that even monopolies continuously adapt to changing consumer preferences through market research, showcasing their commitment to sustaining profitability and market share.
In conclusion, investing in monopoly company stocks demands a comprehensive understanding of these factors. Diligent evaluation of past performance, management quality, and future objectives is essential for making informed investment choices.
Overview of the Best Monopoly Stock to invest in Railway Sector
IRCTC (Indian Railway Catering & Tourism Corporation Ltd)
• Overview of the company
IRCTC was founded on September 27, 1999, as a public sector organisation (PSU) that is wholly owned by the Indian government. It belongs to Indian Railways and is a fully owned subsidiary. In essence, it is a Central Public Sector Enterprise (Category-I, Mini Ratna). It launched its initial public offering (IPO) in September 2019 and gave investors a return of over 100% on the day of the listing. Today, it is trading at a price that is over 500% higher than the IPO price! A really good choice.
Interesting Fact: You must believe that IRCTC is in charge of the Indian Railways, however this is untrue. It solely offers passengers ticket booking, food, water, and tourism services; it does not own or run the trains or the infrastructure of the railways.
• Business Model of IRCTC
I. Catering: IRCTC stands as India's premier hospitality and catering enterprise, operating extensively within passenger trains and railway station premises. Its catering domain encompasses various ancillary services:
II. Mobile Catering: Onboard culinary services via pantry cars in trains, also encompassing train-side vending arrangements for non-pantry car trains.
III. Static Catering: Establishes Food Plazas, Fast Food Units, Refreshment Rooms, Jan Ahaar, Cell & Base Kitchens at railway stations, providing delectable meals at affordable prices.
IV. E-Catering: A recent addition, enabling passengers to order food from partnered restaurants via a mobile app during train journeys.
V. Hospitality Services: Delivering value-added amenities such as executive lounges, retiring rooms, and budget hotels at key railway stations nationwide.
VI. Internet Ticketing: IRCTC ventured into online railway ticketing in 2002, bringing the reservation process to people's fingertips. It stands as the exclusive provider of online railway tickets via its website and app.
VII. Tremendous Growth: From a modest start, IRCTC now averages over 8 Lakh daily ticket bookings, encompassing a staggering 72.75% of online reserved tickets on Indian Railways as of FY20.
VIII. Packaged Drinking Water: IRCTC introduced Rail Neer, a reliable packaged drinking water brand, catering to passenger needs on trains. The water undergoes stringent purification processes, and its distribution spans all trains and stations within the Indian Railways network.
IX. Expansion Plans: IRCTC's commitment to hygiene and accessibility continues with the establishment of five additional Rail Neer plants, while four more are on the horizon.
X. Travel & Tourism: IRCTC has diligently promoted rail tourism, evolving into a prominent travel and tourism entity in India. It meets diverse customer demands through an array of services:
XI. Domestic & International Travel Packages: Offering a wide spectrum of travel experiences, from domestic tours and air tickets to luxury and outbound tour packages.
XII. State Teertha: Facilitating sponsored pilgrimage trains by state governments, although this segment faced challenges due to the pandemic in 2020.
IRCTC's multifaceted operations have positioned it as a powerhouse in India's travel, hospitality, and railway sectors, consistently evolving to meet the dynamic needs of passengers and tourists alike.
• Interesting facts about IRCTC
I. When booking a seat on IRCTC as a female passenger, the system's algorithm is designed to prioritize assigning a female companion within your compartment.
II. Upon its launch in 2002, IRCTC initially processed a modest 27 ticket bookings on the first day. Fast forward to today, it proudly facilitates an impressive average of 5 lakh ticket bookings daily. Annually, around 31 crore train tickets are reserved, with a distribution where 55% are purchased through physical windows, 37% are secured online, and the remaining 8% are acquired through ticketing agents.
III. In 2002, IRCTC began with just 27 daily ticket bookings. Presently, it handles an impressive 5 lakh bookings per day. Annually, it manages 31 crore ticket reservations: 55% through windows, 37% online, and 8% via agents.
IV. IRCTC's Rail Neer, a top-notch packaged drinking water brand, earned accolades as a leading performer in its category in 2017 by Consumer Voice Magazine.
• Positive Aspects
I. Monopoly Advantage: Indian Railway Catering & Tourism Corporation Ltd (IRCTC) holds the exclusive authority granted by Indian Railways for catering services, online railway ticketing, and packaged drinking water on trains and at railway stations across India.
II. Comprehensive Solution: IRCTC serves as a comprehensive 'One Stop Solution' in the travel sector, offering an array of services like online ticketing, tour packages, catering, and packaged drinking water.
III. Strong Leadership: The company boasts robust leadership and a skilled management team, consistently delivering strong financial performance and consistent year-on-year growth.
IV. Strong Financial Position: The company operates with minimal debt, which reflects a stable financial structure and reduced financial risk.
V. Anticipated Positive Performance: There are expectations of a promising quarter ahead, indicating potential growth and profitability.
VI. Consistent Profit Growth: The company has demonstrated an impressive compound annual growth rate (CAGR) of 34.9% in profits over the past 5 years, reflecting effective business strategies and successful execution.
VII. Healthy Return on Equity (ROE): With a track record of maintaining a robust Return on Equity (ROE) of 34.6% over the past 3 years, the company efficiently generates returns for its shareholders.
VIII. Steady Dividend Payout: The consistent dividend payout of 43.0% showcases the company's commitment to sharing profits with shareholders and indicates financial stability.
IX. Improved Debtor Days: The reduction in debtor days from 158 to 118 days signifies enhanced efficiency in managing receivables, indicating improved cash flow management.
• Concerns
I. Policy Impact: Being a government-owned monopoly, IRCTC is vulnerable to adverse shifts in Ministry of Railways policies that could negatively impact its operations.
II. Natural Disruption: Any natural disaster or unforeseen event affecting the travel and tourism industry could disrupt IRCTC's business operations.
III. Privatization Risk: Potential government privatization decisions might expose IRCTC to increased competition from private sector players, potentially affecting its business dynamics significantly.
IV. The current stock valuation stands at 20.9 times its book value. Over the past three years, there has been a reduction of 25.0% in promoter holding.
• Growth Factors
a) Investment in railways is increased.
by 27.5 % in the Union Budget of 22-23.
b) 400 plus Vande Bharat trains to be introduced in coming years.
c) Growth prospects in tourism and travel sector including religious and pilgrimage tourism.
d) Digitalization of payment system.
| | |
| --- | --- |
| Financial Summary | FY'23 |
| P/E | 52.59 |
| P/B | 21.34 |
| DIV. YIELD (%) | 0.84 |
| EPS (TTM) | 12.57 |
| ROE (%) | 46.26 |
| ROCE (%) | 63.01 |
| EV/EBITDA | 35.51 |
| P/S | 14.94 |
| Price to Cash Flow  | 65.29 |
| Interest Cover Ratio | 85.03 |
| CFO/PAT (5 Yr. Avg.) | 0.93 |
IRCTC Share Price
Conclusion
In conclusion, looking at IRCTC's business model and finances, it appears to be on a solid path. Its special status granted by the Ministry of Railways gives it an extra advantage. The company has consistently grown its earnings and holds a strong financial position without any debt. IRCTC is also smartly expanding its operations using technology.
Looking ahead, the company's future seems promising. Over the next five years, online ticket bookings are expected to rise by 17%, thanks to more people using the internet and affordable smartphones. The market for packaged drinking water in India is also set to grow rapidly at 20%, and IRCTC is preparing to meet this demand by building new facilities. The catering business is projected to grow by 18% in the next five years as well.
However, the main challenge could come from the possible privatization of railway services. But if the government stays supportive, IRCTC has a bright future ahead and could become one of India's most successful public sector companies.
Start Investing in 5 mins*
Rs. 20 Flat Per Order | 0% Brokerage
Disclaimer
Investment/Trading in securities Market is subject to market risk, past performance is not a guarantee of future performance. The risk of loss in trading and investment in Securities markets including Equites and Derivatives can be substantial.
Open Free Demat Account
Account belongs to
By proceeding, you agree to the T&C.