Essential Financial Planning Steps in your 40s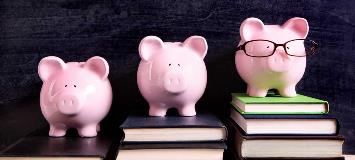 ---

The value of the wine increases with time and so is the situation in a man's life. He spends his youth in achieving his dreams, failing; rising and learning from his innumerable experiences. In his middle-age at around 40 years of age he becomes wise, learning from each phase and every mistake in his life. 40 is no more about himself but collectively about him and his family. And now is the time when he should be seriously thinking about his and his family's future.
Financial planning is often prolonged until all the responsibilities of the family are met. Education fees of children, buying a house, medical bills of parents… all this seem to be a far bigger priority than saving in the correct financial plan. Retirement seems to be still very far and expert opinion from financial managers will be sought when one is ready for saving.
Not having a financial plan in place is a bad decision. 40 is the age when you should get your priorities set and begin saving for your different needs. We help you with simple tips to plan out your financial future in a secured manner in the ripe age of 40.
Do not delay the saving period any longer than 40. Time is crucial and ensure that all the aspects of your life are finely secured in your plan.
Planning for Emergency
At 40, you seem to be fit and fine and while you will always be young at heart, you cannot ignore the need for planning for an emergency and that emergency could be anything. Your financial plan should include a liquid fund that will take care of all your emergency needs, if such a situation arises.
Clearing Your Debts
A car loan, house loan, foreign trip loan…everything seems to be an immediate requirement at the young age of 20. 20 is all about spending and living in the moment. However, 40 is all about channelizing your income into savings and investments. Therefore, you should on a priority basis make an effort to reduce all your debt.
Reduce Non-Committed Expenses
At 40, your ideal goal should be achieving an increase in your savings. Therefore planning a budget is optimum to reduce your unnecessary luxury expenses. Ensure all your expenses are for your basic necessities.
Education Expenses
Saving for your child's education is the most important goal in your financial planning. You want to give the best education to your kids so that they are able to fulfill their future dreams. In order to achieve all this, you need to start your preparation now. Make the right investments to meet your child's education goals.
Retirement Planning
At 40s you still have to achieve a lot on the professional front and create milestones in your career. But 40 is perhaps the earliest and best age to start contributing towards your bright retired future. The returns you achieve should be able to beat the inflation rate to meet your old-age needs. Ideally every individual should take an informed decision on his retirement.
Life Insurance Plan
Securing the future of your loved ones in your absence is the best safety you could ensure for them. Invest in life insurance to make sure your family remains independent even without you. Go for insurance plans such as health insurance, disability insurance, home insurance, auto insurance, to get the right and maximum coverage plan in case of any unfortunate event.
Concisely speaking, financial planning in 40 is as much about your family as it is about yourself. Get a good plan that is derived post all the consideration of your expenses, goals and risk profile.
Start Investing in 5 mins*
Rs. 20 Flat Per Order | 0% Brokerage
Open Free Demat Account
Account belongs to
By proceeding, you agree to the T&C.