Have you done your financial health check-up?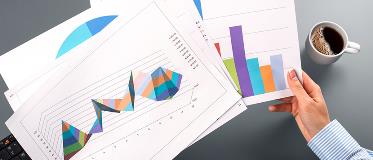 ---

Most of us take our finances for granted. We assume that we will always be able to save and invest to build a corpus, and that we will be able to take care of any emergencies without emptying our emergency funds. But life is unpredictable, and situations can arise at any time that would require us to use savings. Hence, it is imperative to do a financial check-up to ensure that things are running efficiently. A financial check-up should be performed at least once a year, or with every significant life event, such as switching jobs, unemployment, marriage, having a kid, a death in the family, and so forth.


How to do a financial check-up?
It can take a while to perform a complete financial check-up. It depends on whether you want to complete it in one go or deal with one factor at a time. This is because financial health also depends on forces beyond our control. As physical fitness is a combination of behavior, genes, and access to proper medical care, financial health is the outcome of personal decisions, abilities, the economy, and access to good, honest financial services and advice.
Let us take into consideration the following points to begin with our financial check-up.
Identification of a financial goal
Have you ever set a financial goal? If so, have they transformed since the last time you set them? Assuring that you and your partner are on the same page when working on financial goals will make things easier. Hence, it is important to begin with this step as it will present a clear picture of your needs and desires and help you plan accordingly.
Examine your personal situation
Is there any major event taking place in your life or expected to happen shortly? If so, consider these events and modify your previous financial plan.
Evaluate your budget and spending
It is easier to use applications such as YNAB (You Need a Budget), Quicken, or similar finance management tools to track budget and spending. It is important to keep an eye on your cash flows. Have you been living paycheck to paycheck, or is there some cushion in the budget? Do you have new bills or EMIs from the last time you last examined your financial plan? Answering these questions will help you realize your present situation and prepare you to adapt and make appropriate changes to your financial plans.
Savings and debt
Do you have any outstanding liabilities? Are you trying to clear them off? Liabilities and debts, if unavoidable in the first place, should be cleared off as soon as possible. Debts owed to banks or other lenders charge interest rates. This would only increase the final amount you have to pay if not dealt with promptly. Also, it is prudent to keep a contingency fund or reserve funds in addition to your savings. This will ensure that you progress towards your savings goals without any hiccups.
Investment and retirement planning
Do you invest sufficiently to meet your retirement goals? Investing, either in mutual funds or stocks, is a great way to save for retirement. Moreover, some forms of investments also provide tax benefits. Therefore, it is important to study the pattern of your asset allocation. This lets you know if you are overspending, saving less, or have invested way too much in a particular business.
Asset protection
Significant assets like homes and vehicles should be insured. However, the most important asset is your life and this should be covered before anything. In case of unwanted incidents, having a mediclaim and a life insurance policy will ensure that people dependent on you are not left stranded for want of finance. If you already have these, ensure that your nominee details are correctly updated with the insurance provider.
Other factors
If you have any other financial inflows or outflows, you should review those as well. Mainly, if you have a business, have a property out on rent, any irregular income, medical issues, or any other factor that can, directly or indirectly, affect your finances.
Stay on track with retreat funds
How much you need will fluctuate with age and circumstances, but have you made the calculations and are setting aside cash regularly to get there. If one plans to buy a house, one should also save for it, and proper financial planning must be done accordingly.
With rising inflation, Rs1cr will not hold the same value 20 years from now. Therefore, you need to do a thorough health check-up, i.e. identify your incomes, expenses, savings, and investments, and ensure that everything is going according to your plan. By doing so, you will be able to be in control even if things stop going according to plan.
Start Investing in 5 mins*
Rs. 20 Flat Per Order | 0% Brokerage
Open Free Demat Account
Account belongs to
By proceeding, you agree to the T&C.