How Can You Invest In Direct Mutual Funds?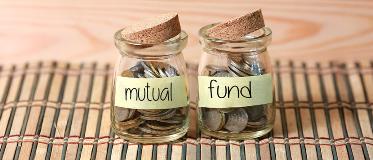 ---

Direct plans of mutual funds enable the investor to save on costs. Direct Plan investors are not charged the distributor and trail commissions. For an average equity fund, this reduces the Total Expense Ratio by 60-70 basis points. This makes a big difference over longer periods.
The KYC process remains the same, irrespective of whether you opt for the Direct Plan or the Regular Plan. Also you have to register with the AMC or the aggregator once. The investor can either do a lump sum investment or follow SIP route through the Direct Plan. Once your SIP is registered as a Direct Plan, then it continues that way. You can convert a Regular Plan into a Direct Plan by writing to your fund. How do you invest in Direct Mutual Funds?
Direct Plan Investing Through AMCs
Walk into the nearest office or Investor Service Centre of the AMC of your choice. If you are a first time investor, then you will have to complete your KYC and you will be allotted a 'Folio Number'. Once folio number is allotted, subsequent investments can be done online. Ensure that you specifically check the Direct Plan box in your application. The only challenge in this approach is that you will have to obtain a distinct folio number for each AMC.
Direct Plan Investing Through Fund Registrars
Registrars are the record keepers and folio managers of all mutual fund accounts. There are two key players viz. Karvy and CAMS. You can register with either registrar online to invest in Direct Plans. Of course, when you approach a registrar, you can only invest in funds for which they are the registrars. In fact, when you submit an application to your AMC, it is processed by the registrar only. So, this is an extension of the first method.
Leveraging MFUs and Fund Aggregators
Mutual Fund Utilities (MFU) or aggregators are an agnostic platform to invest in mutual funds. You will have to take a one-time registration and obtain a Common Account Number (CAN). Once the CAN is obtained, you can map all your existing folios to that particular CAN and they would be treated as Direct Funds. The advantage is that you don't have to interface with multiple AMCs and the MFU aggregates and gives you requisite analytics for better decision making. The challenge is that you can only deal in the funds where the AMCs have tied up with the MFU. This platform is convenient and centralized.
Direct Plan Investing Through Investment Advisors, Online Direct Investment Portals
The challenge in the above 3 methods is that you still have to be self-driven. As an investor you need to take all the decisions including screening, selecting and ensuring that funds are in sync with your long term goals. One alternative is to go through on online platform of Registered Investment Advisor or through a Robo Advisor. These platforms provide investment recommendations to investors on the basis of certain details keyed in by the investor. 
Direct Plans Of Mutual Funds – How To Make The Choice?
Investing through Direct Plans requires that you are comfortable with a self-driven approach to investing in mutual funds. While mutual funds offer diversification and professional management, they are also exposed to the vagaries of the markets and macros. You must be confident to handle these gyrations. Ideally, Direct Plans are for investors who have the time, wherewithal and resources to spend in making investment decisions. Otherwise, you are better off opting for a Regular Plan and letting your broker advice you appropriately.
Start Investing in 5 mins*
Rs. 20 Flat Per Order | 0% Brokerage
Open Free Demat Account
Account belongs to
By proceeding, you agree to the T&C.