How Marico defeated HUL?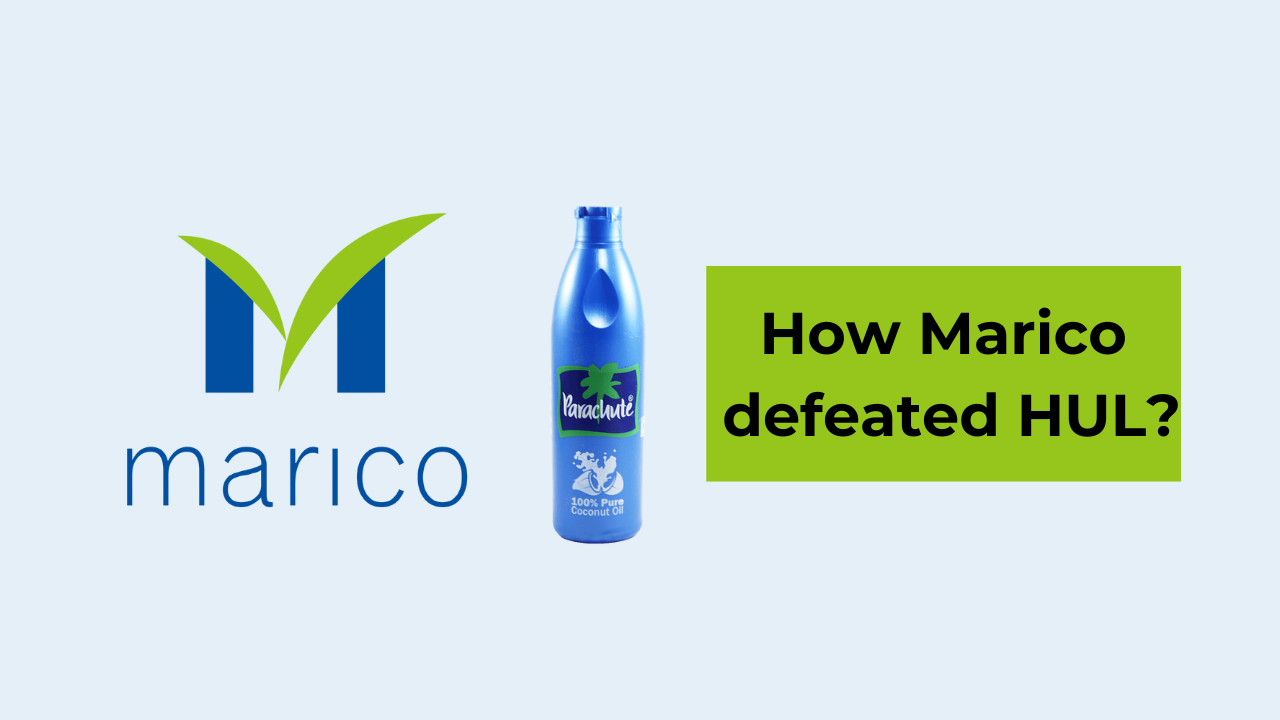 ---


Do you know, one of the most fascinating investment strategies of Warren Buffet is Buy Commodities, Sell brands. He always advocates that you should invest in companies that have created brands from commodities. Because if a company can dominate an industry just by selling a simple commodity, it really must be doing something really amazing.
His strategy of investing in these companies has made him hold Coca-cola for decades. But how many companies do you know of in Indian markets, that have created brands from commodities in India?
I know of a company, it is Marico! Coconut Oil in India is synonymous with Parachute. Its blue bottles have been a part of our lives for decades now, and even after years and countless coconut oil brands in the market, Parachute has been an undisputed king. It has created an unpenetrable market just by selling a commodity. 
But how did it happen? How has an Indian company ruled an FMCG segment, which is dominated by foreign giants like HUL?
Well, it's because of passion, resilience, and zeal to not back down of Harsh Mariwala. He was born into a Kutchi family, which was in the business of edible oils and spices. When he was born, the family astrologer predicted that the child would go on to achieve great success in his life, which certainly did happen.
Born into a joint family, harsh was the first boy in the third generation of the Mariwala family. After his graduation, he wanted to pursue a master's from abroad. But just like most Indian parents, his parents were also afraid they will lose their son to a foreigner, they denied and Harsh went on to join the family business.
He was the eldest of the Mariwala sons to join the family business, he wasn't allocated any department in the company, so he wanted to experiment with a few things before he knew his calling. Harsh had an extremely curious bent of mind, just after joining the company he went on to visit the manufacturing facilities of the company, he observed how sales and distribution of products were managed. The company till then catered to Saurashtra and Vidarbha, and it no one had looked after other markets in Maharastra, so Harsh hired a car and went on to visit different cities in India, he traveled to cities like Nagpur, Amravati, and Akola in Maharashtra the went to the north and south India. Since it was back in the 1900s and there were very few hotels, he use to live with people in the cities.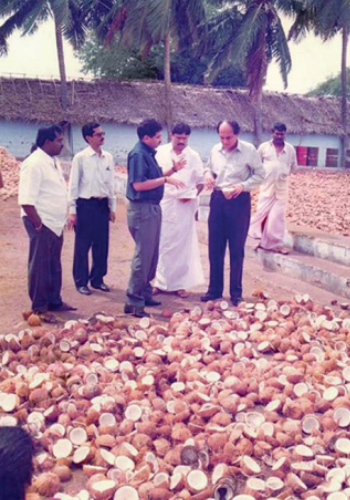 (Source: Harsh Realities)
Due to extensive travel, Harsh got a clearer understanding of different markets, and he understood consumer behavior as well. During one of his field visits, he came across shops selling vegetable oil in loose form, where the customers would come to shops with empty bottles, and get them filled from shops. 
At that time, Bombay Oil would sell coconut oil in 15 kg tins to shopkeepers and when harsh encountered that it would be sold in loose form, he feared that the oil could be adulterated easily if sold like that, further could lead to the company losing its reputation of selling good quality coconut oil.
Also, he wanted to carve a niche in the consumer oil business, which was fragmented and mostly dominated by local players. He wanted to create a consumer oil brand, but creating a national brand wasn't easy. He had to hire a sales team, and built a strong distribution network across the country, all of this required cooperation from the senior members of the family, and to get them to agree was a herculean task. So, harsh went step by step he started with the western region of the country, and only when the sales looked positive in a region then he scaled it to the rest of India. 
Harsh knew that there wasn't much he could do with coconut oil, so he focused more on the branding and packaging of the product. He hired people from HUL and built a sales team to work on the product appeal. He wanted a brand new identity for the Parachute oil, that's when he thought of selling it in plastic containers.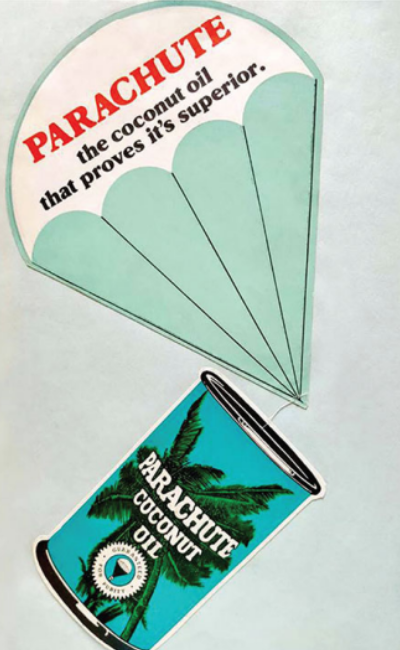 (Source: Harsh Realities)
Tins were both pricey and difficult to handle, replacing them with plastic boxes could save up on the cost and come in handy for the customers. So, keeping with his style, he sent a team to research whether customers would choose plastic containers over tins. Surprisingly, customers were more than happy to adapt to plastic containers. Also, selling oil in plastic containers would give appeal to the customers of the Parachute brand.
Harsh went on to discuss this with the distributors, wherein they told him that a few years ago a company they stocked coconut oil of a company, which sold it in square plastic bottles and that experiment was nothing but a disaster. The oil would leak from the containers, and the aroma of oil would attract the rats, all in all it was a complete failure, so they requested Harsh to drop the idea.
'Please don't launch plastic packs. They will never work,'  Warned the retailers.
Any person in his right mind would have dropped the idea immediately, but it was Harsh, he had a habit of persisting till he finds a way. 
He studied the plan of another company, he dug deeper into every minute detail, and boom, he found what went wrong with them. The problem was in the square shape of the container.
The corners of a square bottle would open easily and when rodents attacked these corners, the bottle would open up easily. 
He then worked with the product team to come up with a new design, which rodents could not damage, and they came up with rounded plastic bottles that we see in the market.
Just to be sure, and break the resistance of the retailers, they did an experiment, wherein they placed the bottles in a cage with rodents for a few days and recorded the whole experiment. After a few days, they saw the clip, where rodents could not damage the new product.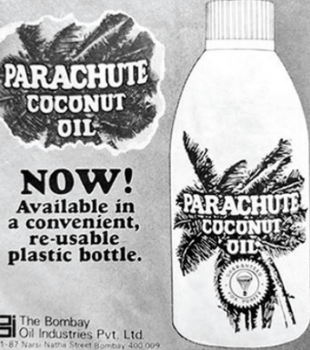 (Source: Harsh Realities)
They even reduced the price of bottles to incentivize the retailers to sell them. They accepted to stock it, now it was a testing time for harsh and his experiments. His strategy of shifting from a vegetable oil manufacturing business to becoming a consumer brand would pay off or not was the question that gave him sleepless nights.
Well, his strategy not only worked, it worked really well. The blue bottle became synonymous with high-quality coconut oil, in just seven years the company's market share increased from 15% to 45%.
During the fifteen-year period between 1975 and 1990, in spite of the change in the constitution of the business from unbranded large packs to branded small packs, value turnover had more than doubled every five years to reach ₹81 crore in 1990.
Harsh was unstoppable, within a few years, he demerged the consumer business from Bombay oil and it was managed by 9 members of the family, all of which had a different view on how the business should work. All of his suggestions had to pass through a series of discussions and debates, further professionals would not join a family-managed company, so to attract talent and to gain freedom, he demerged the consumer business and Marico was found!
His passion was such that the sales of the company flirted with new peaks every year. Its brand's Parachute and Saffola were the market leaders in their respective domains. But high growth came with predators eyeing Marico's business.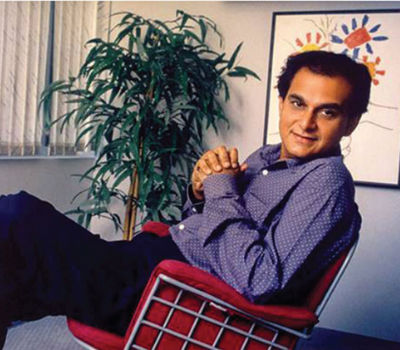 (Harsh Mariwala at Marico's new office in Bandra)(Source: Harsh Realities)
In the 1990s, Hindustan Unilever, which is not really Hindustani, was expanding its business in India, through acquisitions. In 1993, it acquired Tata oil mills company (TOMCO), which was a soap manufacturer and had the coconut oil brand - Nihar Coconut oil. This acquisition gave HUL a head start in the Coconut oil industry in India.
HUL's strategy in India was simple, acquire all the brands that are doing well. This strategy made it the market leader across segments in the FMCG industry.
HUL was relentlessly acquiring companies that were growing, Brooke Bond, which had acquired Kissan and Lipton a few years earlier, was merged into Hindustan Lever in 1996. It acquired the ice cream brands Kwality and Dollops had also been acquired in 1993. Ponds (India) Limited was merged with Lever in 1998. They had also announced the acquisition of International Best Foods in 2000 and Modern Foods in 2002.
The company had deep pockets and a vast distribution network, no one in the industry could match its distribution network and advertising budget, so most companies surrendered their weapons.
The mastermind behind these acquisitions was Keki Dadiseth, the then chairman of HUL, he knew he could only strengthen HUL's position in India through acquisitions and Marico was on the top of his list.
Harsh was adamant about not selling Marico, that's when the war broke out. Keki wanted Marico to bleed till it surrendered and therefore he took decisions that could hurt Marico's business.
After acquiring Nihar, they started selling the product at a heavy discount to the retailers, they provided them with a margin of 35%, which was huge when compared with Marico's margin of 10%.
Further, they decided to use double Marico's budget on advertising. Then they went on to acquire Cococare, a coconut oil brand that had a significant presence in the western region of India, which was also the core geographical area that Marico catered to.
HUL knew his investments in the coconut oil segment would not yield it significant result any time near in the future, still, it was increasing its investments just to take down Marico.
They were coming with all their guns blazing. They started creating fear amongst the Marico field team, that HUL would buy it out. 
The fears were starting to affect Marico's valuation, the company was trading at a single-digit P/E, harsh and his uncle owned a 65% stake in the and he knew if he sold some of his stake he could lift up the stock price but he decided to not do it.
Harsh knew, he was facing an enemy that was difficult to take on, but he built Marico was built with his blood, sweat, and tears and he wasn't willing to sell it.
But one day the enemy came on his doorstep. One evening, Harsh received a phone call at home. 'I am Dadiseth,' the caller announced. He had never met Dadiseth before. A startled Harsh asked, 'How did you get my home number?'
Hindustan Lever was making a compelling offer. Dadiseth hinted at a lucrative sale of Marico with significant benefits for Harsh's family. 'The consideration will ensure that you and the next generations will be well cared for,' he told Harsh. 'You know that we're in the coconut oil market. We're very serious about this. We have a far superior and deep penetrating distribution network,' he continued. 'I'm giving you an opportunity to sell out.' Harsh demurred, but Dadiseth would not take no for an answer. He backed up his offer with a not-so-veiled threat: if Harsh didn't sell, he would lose everything he had struggled to build. 'Marico will be history,' he told Harsh. Even worse, Harsh's family would pay the price. 'Sell,' said Dadiseth. 'If you don't, you will live to regret it.'
Harsh couldn't sleep that night. This time the threat came directly from the enemy. The next morning he woke up and made up his mind that he would not sell the company, no matter what. The threatening call gave had the opposite effect on harsh. He was willing to fight the battle till the end.
Harsh turned to his mentor Prof. Ram charan for his advise, he said "'Protect your resource generating engine,' said he, referring to Parachute. 'You have the capability to take them on. You may have to increase investments in advertising, improve distribution and match Nihar's price. But at the end of it, you will have a stronger brand and a bigger reputation,' 
With his encouragement, the company decided to take a cut on its profits and went on to increase its advertising spend and distribution network to take on the enemy.
Amidst this battle, Uday Kotak, MD of Kotak Mahindra Bank suggested that he should meet Karsanbhai Patel, the founder of Nirma, who had successfully taken on HUL in the detergent space. He went to Ahmedabad to meet him. 
The two Indian entrepreneurs fighting a multinational giant, there was an affinity and willingness to share counsel. Karsanbhai encouraged Harsh, telling him not to back down from the eyeball-to-eyeball fight.
Inspired by the story of Karsanbhai, Harsh was ready to get into the battle field. 
In the following months, Marico decided to give it back to the enemy, they re-designed the packaging of Parachute and launched a revamped product with big ticket advertisements. 
A massive TV campaign was aired, highlighting the relevance of the sacred coconut in Hindu religion and tradition. It centered on the symbolism of the coconut: selflessness, purity, and prosperity. Offered in temples, auspicious occasions, and religious ceremonies, the television advertisement associated all these values with Parachute Coconut Oil. 
The campaign struck an emotional chord with consumers, and Parachute not only strengthened its position, but also notched up a double-digit volume of growth. It reached 18 million households and increased market share to 52 per cent.
Separately, Harsh and his sales team worked at widening and deepening distribution reach. Not only that,  Marico acquired another coconut oil brand—Oil of Malabar from the west coast—and relaunched it at a lower price to direct fire at Hindustan Lever's Cococare.
With the advertisement and acquisitions, Marico had only strengthened its position, it had sent a clear message to everyone that Coconut oil is its foray, and it had created an impregnable fortress, that others dare not invade.
After a few months, HUL understood, that it was futile to take on Marico and it started focusing on their products. Dadaseth was shifted to the London branch, and after a few years Nihar was put on sale, which was acquired by Marico itself.
See how a resilient young man just turned the tables around?
The spirit of not backing out, and persisting hard had made Marico an undisputed king.
Start Investing in 5 mins*
Rs. 20 Flat Per Order | 0% Brokerage
Disclaimer
Investment/Trading in securities Market is subject to market risk, past performance is not a guarantee of future performance. The risk of loss in trading and investment in Securities markets including Equites and Derivatives can be substantial.
Open Free Demat Account
Account belongs to
By proceeding, you agree to the T&C.