How Millennials Can Build Wealth?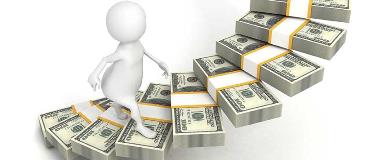 ---

In the Indian context, millennials are those who were born post the liberalization of 1991; hence most do not have real experience of living in pre-liberalized India. But the real matter is that the millennial generation has some unique features or characteristics about it.
How do millennials differ from the rest?
It may be hard to generalize but the Pew Research Centre has brought out some broad generalizations about the millennials in terms of their financial position and their social and economic preferences.
Millennials mostly belong to the post liberalization generation where they have seen businesses and entrepreneurs grow on merit rather than on pedigree

Millennials are, on an average, more educated and a greater proportion of them have professional qualifications like engineering, Accountancy, MBA etc.

Millennials are also technologically savvier. In a way, they belong to the post-PC generation and have also seen the best of the internet and social media.

Most millennials have grown up in an environment where acquiring a property has never been their first priority in life; unlike the previous generations.

Millennials tend to understand processes better and that also makes them process control freaks. This has important implications for their investment patterns.
How millennials in India typically invest?
Currently, millennials in India are a lot more conservative in their investment and a lot more lavish in their spending habits. The urge for impetuous spending among millennials is a lot more and they still treat savings as a residual item.

The investment approach of millennials is a lot more planning driven and also technology driven. To begin with, most millennials are sold on to the idea of long term financial planning but only in a scientific and systematic manner.

The comfort level and the use of technology are much higher among the millennials and that is reflected in the demand for online interfaces, mobile apps and automated solutions.

Millennials are a lot more conservative about investing directly in equities as they are unsure of the actual situation behind the corporate veil. That explains why a lot of millennials prefer the passive comfort of mutual funds and SIP investing.
Millennials start off with an advantage
Millennials have an edge to begin with; in the sense that they are technologically savvier and enjoy higher levels of income. However, they are also likely to live through a more testing macroeconomic environment. Proper planning and asset allocation could be the real need of the hour for millennials. Here are 5 steps to help millennials build their wealth.
The core focus of the millennials should be on mutual funds to build wealth in the long run. Fortunately, most millennials are not looking at instant gratification and so the long term approach will work.
The myth related to direct stock investments should be reconsidered. For breaking this boundary, technology driven approach would serve millennials best. They can most likely be made comfortable with internet trading platforms and share trading apps which are both online and democratic.

Most millennials are given to investing in a scientific manner and hence modern financial planning approach is better suited. Identifying goals, pegging the right investment products and execution is what appeals more to them.

The concept of risk and return is likely to be understood better as well as the risk return relationship can be better appreciated by the millennials. For a generation that is risk averse, the risk-regulated approach will be more appealing.

Most millennials have the potential to build incomes substantially in the years to come. Hence a regular SIP approach with a stepped up clause would help them grow their wealth and compensate for current spending propensities.
Start Investing in 5 mins*
Rs. 20 Flat Per Order | 0% Brokerage
Open Free Demat Account
Account belongs to
By proceeding, you agree to the T&C.