How to Develop a Stock Investor Mindset?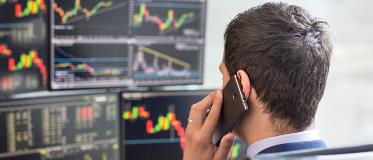 ---

What do we understand by a stock investor mindset? There are quite a few aspects implicit in this argument. You need to think long term and you need to be patient. Above all, you need to be ready to invest your time before you invest your money. Let us look 7 such ways to develop a stock investor mindset.
Start investing small but start with your own money
This is the golden rule of developing a stock investor mindset. There is a big difference between a fund manager and an investor putting in own funds. The latter has his skin in the game. Investing is a lot about emotions like greed, fear, optimism and panic. These things can never be fully understood unless you put your own money in the game. Moreover, it can also help you understand how to invest in share market while keeping your emotions in control.
Investing with a minimum time frame of 5 years
You may not have to always wait for 5 years to get meaningful returns. In a country like India, returns can be much faster. But, there are also cases where you may have to wait for much longer. The longer your time frame, the less likely you are to be disappointed. It is only over the longer term that the odds get evened out in equity investing.
Consider a decision thoroughly but execute rapidly
This is a classic mindset that investors need to develop.  Any decision whether to terminate a position or to add more has to be well deliberated. Unlike stock trading, investments in shares are for the long term. Never take an investment or divestment decision without considering all the pros and cons including returns, risk, liquidity and tax implications. However, once the decision is taken the investor must ensure that it is executed rapidly. That is because; when you invest you must make time work in your favour, either ways.
Keep probing around for worthwhile investment ideas
The legendary Peter Lynch used to say that he picked more investment ideas from the shopping malls than from all the investment conferences put together. For example, the demand for Apple Computers was visible at the malls long before analysts started writing about it. Just keep your eyes and ears open for such new ideas and then do your own channel checks.
Don't ignore the grapevine in the stock markets
We often tend to assume that investments have nothing to do with the market grapevine. That is not true. Of course, you need to separate the wheat from the chaff and take grapevine ideas with a pinch of salt. But many serious problems in reputed companies were first highlighted in the grapevine. As an investor, develop the mindset to listen to the grapevine but take your decisions after a process of distillation.
Buy into fear and sell into greed; that is the fundamental mindset
Investors often tend to behave differently when they buy stocks and when they buy other products. As customers we do look for bargains while we buy products but we think the other way when we buy stocks. The normal tendency is to buy stocks at rich valuations because momentum is in its favour. As an investor you need to develop the mindset to be greedy when others are fearful and to be fearful when others are greedy.
Try to constantly benchmark your performance and review
This is an important part of the investing mindset. It is necessary to constantly benchmark your investments with the index as well as with the peer group. For example, if you are holding Infosys, you need to benchmark it with the Sensex and also with other IT stocks and ensure that it is, at least, in the top deciles with respect to risk-adjusted returns.
An investment mindset is all about getting your investing attitude and investment approach right. In a way, the right investment mindset goes a long way in ensuring smart investing.
Start Investing in 5 mins*
Rs. 20 Flat Per Order | 0% Brokerage
Open Free Demat Account
Account belongs to
By proceeding, you agree to the T&C.