Making Money Through Equity Investment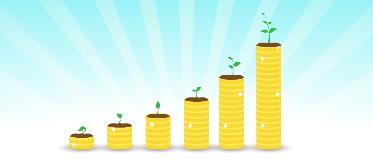 ---

'Equity Investment' refers to the buying and holding of shares of public companies, such as those traded in Bombay Stock Exchange. By the action of buying 'shares', the investor becomes a part owner of the company. This brings a lot of benefits; and they are, voting rights to appoint the management, a share in profits and probable preference on new shares of the same company.

Equity is one of the few ways of making a big sum of money. Preferably for investors with relatively high risk appetite, equity is designed for individuals or firms who wants to play the 'high risk, high return' game. This is because it comes with the risk of losing the entire capital.
Investing in stocks has to be a very informed and researched decision. The price of the stock is directly linked to the performance of the company. Hence, it is important to choose the promising companies that will be consistently profitable, giving you growth through the years.

Fig 1: SENSEX through the years
The above graph indicates the yearly growth of SENSEX from 1981 to 2016. We can see that the index has been gradually giving great returns to the investors.
As stated before; upon purchasing a stock, an investor becomes a proportional owner of the company based on how many shares of stock have been purchased. There are 5 different ways for the investors to make money from an equity investment:

Dividend:
As an owner, the investor is entitled to a share in the profits of the company. If the company chooses to distribute these profits through dividend, the investor earns a specific amount for every share he owns.

Capital Gains:
An increase in the market price of the stock, benefits the investor since he/she can make profits from the sale of the holdings. Over the course of years, an investor may make more than 50 times of what he has invested.

Buy Back:
The company may declare to buy shares from it's shareholders at a price higher than the market rate. Although not every investor wishes to sell shares, one can make an extra profit through the buyback window.

Rights Issue:
On the issue of new shares, the company may give a discount to its existing shareholders. The investor can make profits by purchasing shares at a discounted price and selling them at a higher market price.

Bonus Issue:
If a company is performing exceptionally well, it might give free shares to its shareholders. These additional shares soon starts trading at market prices, giving an excellent opportunity to the investor to make profits.
Start Investing in 5 mins*
Rs. 20 Flat Per Order | 0% Brokerage
Open Free Demat Account
Account belongs to
By proceeding, you agree to the T&C.