Myth: Only Experts Can Make Money Through Options Trading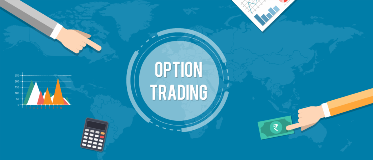 ---

Options are a type of derivative security. They are derivative because the price of an option is intrinsically linked to the price of something else. Specifically, options are contracts that grant the right but not the obligation to buy or sell an underlying asset at a set price on or before a certain date. The right to buy is called a call option and the right to sell is a put option. 

Given the complex nature of options trading, people believe that only experts can make money through them. However, this is only a myth as you can strike gold in options trading; you just have to know how to do it.

How to make money through options trading?
There are some factors that you have to consider if you wish to make money through options trading: 

1) Options expiry
Options have an expiry date. If your call option's strike price is below the market price or if NIFTY is not trading "in the money", your option may expire worthless. For example, say you seek a 200 point movement (or expect a certain increase in your strike price). You think that this will take 25 days; however, your option expires in 10 days. In such a scenario, you should trade in the next month contract.

2) Trade cycles
You have to be both: careful and patient, when it comes to the trade cycles of NIFTY. Sometimes the market is not doing very well and is quite un-tradeable. In such a situation, you should be aware of when the next trade-able cycle is due and not take any position until then. When the right time comes, you should trade the cycle.

3) Sideways market
You have to understand that NIFTY is in a sideways trend 60-70% of the time. This means that price trend of a certain trading instrument, such as a stock, has been experiencing neither an uptrend nor a downtrend. Thus, you will have to be disciplined while trading in NIFTY options on the buy side. If the sideways drift is expected to remain for a long period of time, you can earn profits by selling options with approaching expiration dates.

 


As seen above, it is simple to understand that while uptrends and downtrends create a slope-like pattern, a sideways movement creates a wave-like pattern. It is hence easy to spot even by beginners.

4) Cycle identification
This is one of the simplest and the most effective method to earn money in options trading. If the market is in Bearish mode; i.e. when the price of the option is lower than the previous high, and NIFTY starts moving down breaking the previous low - this would mean that the trend is down. You have to measure the vibration of the cycle by measuring the low to the number of days. For example, if you measure it for 20 days, you have to measure it again for 25 days. It will give you a general idea that there is a high probability for NIFTY to make the next low between 20-25 days; look to cover your shorts in this area. The same thing could be also done for high to high.
Taking into consideration the above-mentioned factors and dedicating a considerable amount of time in taking effective decisions, it will come to light that the popular belief stating that only experts can make money in options trading is nothing more than a myth.
Start Investing in 5 mins*
Rs. 20 Flat Per Order | 0% Brokerage
Open Free Demat Account
Account belongs to
By proceeding, you agree to the T&C.