Significance of having a flexible financial plan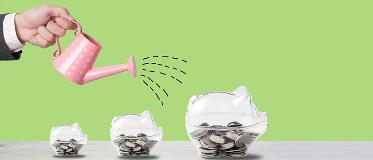 ---

A financial plan is the key to achieving a financially secure future. A financial plan accounts for all of your long-term and short-term financial goals. However, as life is uncertain, your financial plans can be negatively affected by events that are out of your control. Because of these unexpected circumstances, having a flexible financial plan is of utmost importance.
While you cannot control the impact of these events on your financial plans, what you can do is make the latter flexible enough so that the impact is mitigated.
Here are some reasons to have a flexible and adaptive financial plan:
Can factor income change in investments
Everyone hopes to receive a constant rise in their overall income each year. However, the main problem with this increase is that it is unpredictable. You can switch jobs after some years with a higher salary than the previous job was giving, or rent a portion of your house. If your financial plan is flexible, you can invest the extra income towards your investments and can earn more returns. Higher returns will eventually result in securing your financial goals in a lesser amount of time.
Can afford medical emergencies
Every financial plan requires you to consider your health. However, it is entirely possible that while creating the financial plan, the amount of money you thought would be enough for a medical emergency turns out to be inadequate. You have to keep in mind that there is also a fair possibility that you or a family member can be diagnosed with a disease that results in huge treatment costs. This is where a flexible financial plan helps you minimize financial burdens like huge hospital bills.
Mitigate socioeconomic volatilities
Far from our ability to control are the economic and political changes that occur over time. Government policies like interest rates, direct and indirect taxes, and unexpected policies like Demonetisation can negatively affect your financial plans.
For most people, financial plans are based on the assumption that they will earn a particular return on their investments. However, government-introduced changes can prove these assumptions wrong.
Keep up with inflation
One of the most disastrous and continuously changing factors affecting any economy is inflation. Inflation undermines the value of money as it increases the price of products and decreases the purchasing power of a currency. This jeopardizes the whole idea of having a financial plan.
The best way to minimize the effect of inflation is to pump more money into your investments over time, i.e. increase the amount you're investing over time.
Brace through uncertain life events
Life is full of surprises, both good and bad. Apart from the ones mentioned above, many other factors can have a big impact on your financial plans. Events like the birth of your children, their education, and their marriage can also create a financial burden on you. It is possible that your child goes to a foreign university for his college. In such situations, you would have to spend more money.
Whatever life throws at you, you can tackle it with a flexible and adaptive financial plan. You can make different funds for different needs and a rainy day fund for other emergencies. This way, you ensure that all headwinds are braced with tact.
Start Investing in 5 mins*
Rs. 20 Flat Per Order | 0% Brokerage
Open Free Demat Account
Account belongs to
By proceeding, you agree to the T&C.