Sleeper Stocks Vs Established Stocks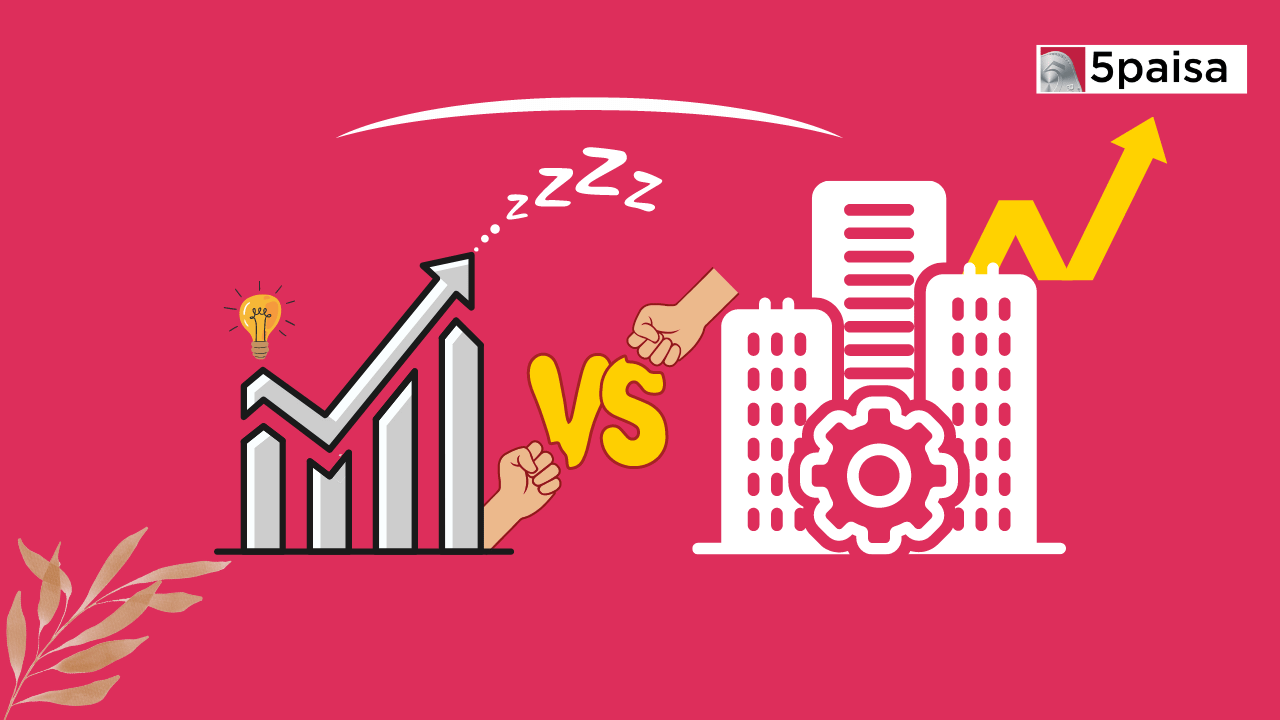 ---

What are Sleeper Stocks?
Sleeper stock is a kind of stocks in which there is little investor interest but that has significant potential to gain in price once its attractions are recognized. For ex. Baroda Rayon, Andhra Paper etc.
Why Should You Invest in Sleeper Stocks?
Although riding the fads of the week might be alluring on many levels, investors looking for long-term success should think about the best sleeper stocks to buy. For whatever reason, there is extremely little investor interest in these securities. They do, however, have a large upside potential and can reward wise investors who are ready to ignore the hype.
What are Matured Stocks?
Matured stocks are the stocks, which has grown immensely over the period of time and compare to sleeper stocks, the matured stocks are the costly, with less potential to move upside compare to sleeper stocks and mature stocks is overvalued most of the time.
For example, if you see in Indian market, the companies like HDFC, Reliance, TATA etc.
Why Should You Invest in Sleeper Stocks?
Matured stocks has Stability compare to sleeper stocks.
Matured stocks give dividend more on time to time.
Lower case of Volatility.
Matured Stocks vs. Sleeper Stocks: Understanding the Difference
Matured Stocks
Matured stocks, often referred to as "blue-chip" or "established" stocks, are shares of well-established companies that have a long history of stable performance, substantial market presence, and consistent dividend pay-outs. Some characteristics of matured stocks include:
Stability: Matured stocks are known for their stability in terms of revenue, earnings, and overall business operations. 
Dividend Payments: These stocks often distribute dividends to shareholders, reflecting their strong financial health and ability to generate consistent cash flows.
Lower Growth Potential: Since these companies are already well-established and have captured a significant market share, their growth rates might be relatively lower compared to newer, high-growth companies.
Lower Volatility: Matured stocks generally experience lower price volatility compared to more speculative investments.
Investor Confidence: They are favoured by conservative investors seeking to preserve capital and generate steady income.
Sleeper Stocks
Sleeper stocks are lesser-known, undervalued, or underappreciated stocks that have the potential for substantial growth in the future. Key features of sleeper stocks include:
Undervaluation: This undervaluation could result from factors like lack of investor attention or temporary setbacks faced by the company.
High Growth Potential: The appeal of sleeper stocks lies in their potential for significant price appreciation. If the underlying company experiences a turnaround, expansion, or market recognition, the stock's value could rise substantially.
Higher Risk-Reward Profile: While sleeper stocks offer the allure of high returns, they also come with greater risks due to their uncertain future and potential volatility.
Delayed Recognition: The "sleeper" label implies that these stocks are often overlooked or not widely covered by financial media. As a result, their growth potential might not be immediately apparent to the majority of investors.
Longer Investment Horizon: Investing in sleeper stocks usually requires a longer time horizon, as it might take time for the market to recognize and realize their growth potential.
In essence, matured stocks are established companies with stable performance and lower growth potential, while sleeper stocks are relatively hidden opportunities with higher growth potential that might not have been fully recognized by the market. Both types of stocks have their own advantages and risks, and investors should carefully consider their investment goals, risk tolerance, and research before making investment decisions.
 
Start Investing in 5 mins*
Rs. 20 Flat Per Order | 0% Brokerage
Disclaimer
Investment/Trading in securities Market is subject to market risk, past performance is not a guarantee of future performance. The risk of loss in trading and investment in Securities markets including Equites and Derivatives can be substantial.
Open Free Demat Account
Account belongs to
By proceeding, you agree to the T&C.