TCS Vs Infosys: How the IT giants stack up on revenue and profitability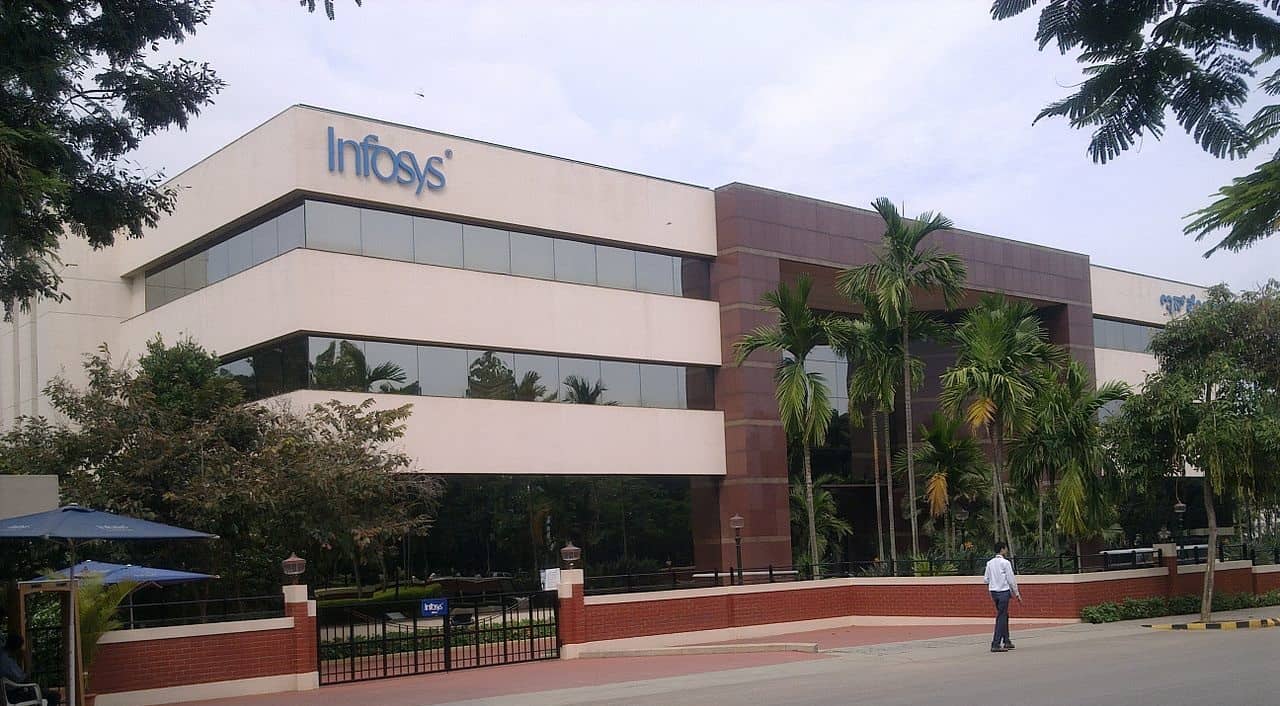 ---

India is the biggest provider of software services in world, with a clutch of companies making a name in for themselves in the global information technology industry. Two of these biggest names and also the top two software exporters of India are Tata Consultancy Services, popularly known as TCS, and Infosys.
TCS was founded by the India's largest conglomerate Tata Group, and Infosys by some IT professionals led by N.R. Narayana Murthy. Let's look at the two companies individually and what makes stand apart from each other.
What is TCS?
TCS is an IT services, consulting and business solutions company with a market capitalization of Rs 11.7 trillion, the highest for an Indian IT company. It has This is at a huge margin over the second best, Bengaluru-based Infosys, which has a market capitalization of 5.4 trillion rupees.
TCS is among the oldest information technology companies of India. It is also the country's largest private sector employer with over 614,000 trained consultants in 55 countries. In 2022-23, TCS reported consolidated revenue of $27.9 billion.
TCS provides services in the areas of cloud, consulting, cybersecurity, data and analytics, and IoT digital engineering, among others. It operates in various sectors including banking, retail, life sciences, healthcare, education, and media. It has developed expertise in providing solutions in energy, supply chain and AI transitions.
The world is undergoing massive digital transition, mainly led by development in information technology. TCS is at the forefront of many of these transitions that require companies to ensure that existing talent and human resources are reskilled and upskilled while also hiring new latent and investing in research.
What is Infosys?
Established in 1981, Infosys is India's second-biggest IT services company with clients in over 56 countries, making it global leader in next-generation digital services and consulting. It has around 3,43,000 employees and 1,872 active clients.
To help clients navigate digital transformations, Infosys enables them with AI-powered core, empower the business with agile digital at scale and drive continuous improvement with the transfer of digital skills, expertise, and ideas.  According to the company, its strength in digital, cloud, and in automation, along with cost efficiency capabilities have held it in good stead.
In 2022-23, Infosys saw growth of over 15%, operating margins of 21%, and free cash flow of $2.5 billion.
IT industry overview
The IT industry is credited for putting India on a global map given its proven capabilities in on-shore and off-shore services to clients. Cost competitiveness in providing IT services continues to be its unique selling proposition (USP) in the global sourcing market. Indian IT/software industry also offers quality, high reliability and speedy deliveries. According to reports, India's share in global computer services exports jumped to around 11% following software services exports hitting a record $320 billion in the previous financial year. Over half of these exports goes to the US.
Indian IT companies are now investing heavily in lateral hiring, reskilling people, and expanding presence in nearshore markets. This puts them a sweet spot to re-brand as core technology players rather than companies with just upper hand in labour.
TCS vs Infosys: Revenue
In FY23, TCS reported a consolidated revenue of Rs 2,25,458 crore, a jump of nearly 18% over previous year. The company said that the growth was driven by accelerated spending on digital transformation initiatives, cloud adoption and increased outsourcing, aided by currency benefit.  From an industry vertical perspective, growth in FY23, was led by retail and consumer business, followed by life sciences and healthcare, and communications, media and technology.
Movements in currency exchange rates through the year resulted in a positive impact of 3.9% on the reported revenue. The constant currency revenue growth for the year, which is the reported revenue growth stripped of the currency impact, was 13.7%. In terms of deal wins, an important metric to gauge business of IT companies, the last five years, TCS has won several mega deals with total contract value (TCV) of over $500 million.
Infosys reported a 21% year-on-year jump in revenues at Rs 1,46,767 crore with operating margin of 21% in the previous financial year. In constant currency terms, revenue growth was 15.4%. The increase in revenues was primarily attributable to an increase in digital revenues, large deal wins and volume increases across most of the segments.  Between 2019-2023, Infosys' revenues have grown at a CAGR of 16%, higher than 13% growth in case of TCS.
TCS vs Infosys: Profitability
In FY23, both TCS and Infosys saw compression in operating margin. Though TCS reported an industry-leading operating margin of 24.1%, it was lower compared with 25.3% reported a year ago. Similarly, Infosys' operating margin in FY23 contracted to 21.1% from 23% a year ago.
According to TCS management, the pressure on operating margin was majorly attributed to backfilling and retention expenses (accounted for 140-bps drag).
However, these were partly offset by cost optimization and INR depreciation. Now with the supply-side challenges easing, incremental cost of hiring laterals should be lower, and it also gives the company an opportunity to bring down subcontractor expense. That is one important margin lever for FY 2024. Utilization improvement, flatter employee pyramid and hopefully, currency support, are the other levers.
Infosys has given an operating margin guidance of 20-22% for the current financial year. According to the management, some of the margin headwinds will be addressed through improvement in utilization, implementing pricing strategies, and also restructure employee pyramid with right-mix of fresher.
TCS vs Infosys: How much are the investors earning?
TCS follows the practice of returning 80% to 100% of free cash flow to shareholders. In FY23, IT-giant declared three interim dividends and a special dividend of aggregating to 91 rupees per equity share involving a cash outflow of Rs 33,297 crore during the year. The board has also recommended a final dividend of Rs 24 per equity share, involving a cash outflow of Rs 8,782 crore.
Infosys returned 86% of its free cash to shareholders in FY23 in combination of dividend and share buyback. The company announced total dividend of around Rs 14,200 crore during the year and spent Rs 9,300 crore on buybacks.
TCS has a 1-year dividend yield of 3.58%, higher than 2.63% for Infosys. Similarly, Tata Group company's return on equity of 46.61% is higher than 31.95% for Infosys.
TCS vs Infosys: How do the valuations look?
Currently, the price-to-book value of TCS is at 13.07, high in the industry average, while that of Infosys is at 7.19. Similarly, the 12-month trailing price-to-earnings ratio for TCS is at 27.87, higher than 22.29 for Infosys. 
In the last one year, shares of TCS have risen nearly 4%. In comparison, shares of Infosys have fallen by nearly 7%.
Future Prospects
Analysts believe that both Infosys and TCS are a long-term growth story, capable of delivering industry-leading growth and margins.
According to TCS' management, the global environment is going through considerable changes. But at the same time, the world is navigating several important transitions: the energy transition, the supply chain transition and the AI transition.
The Tata Group company's report for FY23 shed light on growth levers. Firstly, there is widespread adoption of digital technologies in customer-facing operations coupled with increasing penetration of AI and automation in middle and back-office operations.  Technologies such as 5G, IoT, Generative AI, VR/Metaverse, and Digital Twin are likely to attract investments in the short to medium term. Under traditional outsourcing deal, TCS is seeing multi-service integrated deals in the areas of business process, application, and infrastructure with underlying technologies.
TCS closed FY23 with an order book of $34.1 billion, which along with the strong pipeline replenishment gives a good visibility for the medium term in terms of growth.
However, there are some of the near term challenges such as volatile macro environment and global slowdown, coupled with poor quality of deal wins.  Given the growing intensity of adverse macro- environment, there is possibility of clients are reprioritizing spends and budget and also postponing any business decisions.
In its last earnings release, Infosys said it closed FY23 with order book of $9.8 billion and its strategy is also to build on AI and digitization wave globally.
Infosys' strategic objective is to build a sustainable and resilient organization that remains relevant to the agenda of its clients, while creating growth opportunities for our employees, generating profitable returns for its investors and contributing to the communities that it operate in, the company said in its report for FY23.
Conclusion
TCS has a proven track record of best-in-class execution and maintains industry-leading margins and reporting superior return ratios. It is significantly investing in building AI capabilities, including products and platforms that are AI-powered.
Similarly, Infosys has made a name for itself in execution and has been focusing both on exports and domestic market. Both the companies command high valuation with TCS' PE ratio of around 25 and still they remain one of the best bets for investors in the information technology space.
Start Investing in 5 mins*
Rs. 20 Flat Per Order | 0% Brokerage
Open Free Demat Account
Account belongs to
By proceeding, you agree to the T&C.