The secret of success in the stock market is not what you think it is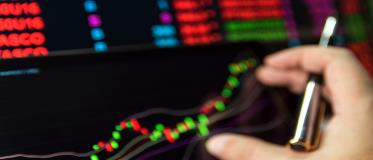 ---

Most traders want to trade 'perfectly' in the share market, i.e. they do not want to commit mistakes or have any trading losses in their portfolio. However, there is nothing like a perfect trader; traders keep on adapting and changing their strategies to factor in all events and announcements. However, some cannot handle this and get frustrated; some even end up blowing away their whole account and consequently, even quit trading.
Most people hold this opinion that to become successful in the share market, one must be an expert in the financial domain. This is not true. While financial knowledge does give you an added advantage over others, a basic understanding of the stock market should be enough to begin with.
Here are some tips to become successful at trading are:
Self-management
Managing yourself is one of the fundamental qualities required for success in trading. Decide whether you want to trade part-time or full-time, and allocate your time accordingly. Decide on the amount of capital you want to invest. Be up-to-date about financial happenings around the world through the news and newspapers.
Diversification
Apart from investing in shares, try to consider other investment options. You can invest in mutual funds, futures and options, bonds, such as corporate bonds, tax-free bonds, and so forth. The risk of losing your entire corpus due to uncertainty in a single financial market is mitigated through diversification.
Stop considering only the money value of the trade
Do not set up a stop loss and take profits markers by considering the amount of money you will make or lose. Consider every business as separate. For example, while trading in forex, consider trading in terms of pip. Pip is a minor change in the currency pair in the forex market. It will prevent you from making decisions based on the influence of your emotions (read: fear and/or greed).
Consider every penny
Consider profits as part of your capital. Some traders, after making profits, try to gamble away their winnings thinking that it is not a part of their capital. Also, select brokers who provide a low transactional fee or commissions per order and lowest brokerage because 'A paisa saved is a paisa earned.'
These are some basic steps which are not considered by traders as important for having a successful trading career. Traders consider only technical analysis while trading and forget the importance of self-management for a successful trading career. Technical analysis plays a significant role, but without a proper plan to execute it, traders will ultimately fail in their trading career.
Start Investing in 5 mins*
Rs. 20 Flat Per Order | 0% Brokerage
Open Free Demat Account
Mobile No. belongs to
By proceeding, you agree to the T&C.