What to do with your Diwali bonus?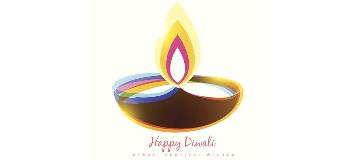 ---

When Diwali is around the corner, the first thought which strikes your mind is the Diwali bonus. As Diwali is a largely celebrated festival in India, thus exchange of gifts and giving a bonus to employees is a common practice.
Everyone feels excited about the Diwali bonus, but this excitement often leads to unplanned expenditures on non-essentials. While you always plan your increments, the attractive shopping deals right at the time of Diwali bonus woo you into buying a non-essential stuff.  
It is important to plan the Diwali bonus effectively beforehand. Effective investment of it will benefit you for sure. A few beneficial things which you could do with you Diwali bonus are:
Payoff your loans: You could easily pay off a large chunk of your high-cost debts. It is always better to pay off high-cost debts like personal loan, credit card bills etc. than going on the debts and investing surplus money into investments like fixed deposits. In a case when you carry on with these high-cost debts investing surplus elsewhere you end up losing money.
Build emergency funds:Emergency funds play a very important role on those rainy days. It is important that you build a fund for your emergencies. And Diwali bonus can be very helpful. You can keep a large part of your bonus for your emergency funds. This will help you in long term by saving you from taking a personal loan in the case of emergency. It will not only save the amount of emergency but will also save lots of money which you would otherwise have ended up paying a hefty interest on the personal loan.
Buy insurance policy: Investing your Diwali bonus in an insurance policy is a good option. Now that you get umpteen number of options in the market to choose from, insurance has definitely been into demands over the period of time. Buying a good insurance policy with good cover options will not only secure your future but would also help in tax planning.
Make long-term investments:Long-term investments always yield you with higher returns. It is always a better option to make long-term investments as and when you have surplus funds. And Diwali bonus once invested in long-term investments like company bonds, debentures, gold etc. could be a bumper bonus in terms of gains.
Make tax saving investments:Tax planning always remains an issue especially when you fall under tax slabs and are charged with hefty tax on your income. It is always better to use every opportunity when you can invest in tax saving investments. This will not only decrease the tax charged upon you but will also help you get better returns from the investments made. One of the popular tax saving investment is Mutual Funds where you get good returns and save on tax as well, unlike fixed deposits.
Plan a vacation: Investing into policies is another thing but sometimes investing into happiness and making memories in return is much more valuable. So plan a vacation with this Diwali vacation. Detox yourself, spend some quality time with family far away from the hassle of urban life.
Spend on essentials: Diwali bonus can be used to buy essentials which you were anyways planning to buy but were tight on the budget. To add on most of the brands across all the utilities offer good discounts and deals during the Diwali festive season. So you can get the things on a discounted price putting your Diwali bonus to a good use.
Conclusion:
While Diwali is a cause of joy among us Indians, what increases it furthermore, is when you get a good Diwali bonus. It is more important to use this Diwali bonus carefully than simply spending it recklessly. Above ways could come to your rescue if you plan to use your Diwali bonus sensibly for optimum benefits. Happy Diwali!!!
Start Investing in 5 mins*
Rs. 20 Flat Per Order | 0% Brokerage
Open Free Demat Account
Account belongs to
By proceeding, you agree to the T&C.