Why You Should Not Pause Your SIPs Now?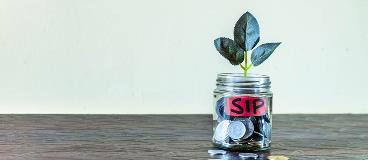 ---

In the last few years, SIP investors have been complaining that their SIPs are not outperforming the stock market indices. Over shorter periods of time, this kind of inconsistency is bound to happen. But, that brings us to a more fundamental question. Should investors put their SIPs on hold for the time being till the volatility reduces? Should the money, instead, be parked in a liquid fund or in a bank FD? There are no obvious answers but there are some basic rules to consider. Firstly, what is mutual fund, if not a long term investment? We have used the mutual fund SIP calculator to determine what would have been the impact if you had discontinued the equity SIP on HDFC Top 100 fund in 4 years instead of 8 years.
| | | | |
| --- | --- | --- | --- |
| Stops SIP in 4 years | Amount | Stops SIP in 8 years | Amount |
| Monthly SIP | Rs.10,000 | Monthly SIP | Rs.10,000 |
| Invested in | HDFC Top-100 | Invested in | HDFC Top-100 |
| SIP started | Oct-07 | SIP started | Oct-07 |
| SIP closed | Sep-11 | SIP closed | Sep-15 |
| Total Invested | Rs.4.80 lakhs | Total Invested | Rs.9.60 lakhs |
| Final Value | Rs.14.95 lakhs | Final Value | Rs.24.36 lakhs |
| CAGR Returns | 11.85% | CAGR Returns | 13.78% |
Data Source: Value Research
It is clear that irrespective of market conditions, it makes sense holding on to your SIP for a longer tenure. Let us understand why? Remember, SIP is not just about investing but it is more about the discipline of saving. Also, it is tough to catch tops and bottoms in the market and SIP offers a more passive alternative. Just commit money and let the volatility work in your favour. Discipline to continue with the SIP is more important. There are some important reasons why you should not stop your SIP; even if current markets conditions are volatile.
SIPs create more value in bad markets than in good markets
It sounds ironic but true. In a bull market, like the one we saw between 2003 and 2008, a lump-sum investment would have worked much better. In fact, a SIP would have underperformed during this period because in a bull market, as every subsequent SIP allocation would have happened at a higher price. It is only when the tide turns and markets become weak or volatile that SIPs ensure more units for the same contribution. That is why bad markets are not the time to terminate your SIP but to sustain the SIP. This process is called rupee cost averaging and it ensures that your overall cost of acquisition of the mutual fund comes down sharply.
SIPs are valuable because they are tagged to long term goals
Look at it this way; what is mutual fund if not a wealth creation vehicle. You make the best of your mutual fund investment by tagging specific funds to goals. Any mutual fund calculator will help you determine how to start off with your goal and then work backward to arrive at the appropriate coordinates of the SIP. Life goals, in your case, could pertain to your child's education, part of your retirement corpus, your child's wedding expenses etc. Each of these goals are emotionally significant and the SIP gives you the reassurance that you are on track. You cannot disrupt that reassurance by terminating your SIP in between.
You can change the subject of the SIP, without changing the objective
Many investors have a practical problem here. The SIP they have been invested in is doing badly in the market. Should they still persist with the SIP? Remember that there are occasions when you may be required to stop your SIP. For example, when your goal is achieved, it is justified to stop the SIP. Secondly, what if your SIP is underperforming? Here again don't take a very short term view because a couple of quarters of underperformance are par for the course. In case you find that your SIP is consistently underperforming then it is a call to shift the subject of your SIP and look for other mutual fund options.
The answer is not to terminate the SIP but to shift to a better fund. Ideally, look at 3 year returns on a rolling basis for four quarters in succession. If for four quarters, your SIP fund is underperforming the index and the peer group, then it is time for a change. However, the core object of your SIP still does not change. Here is how your decision tree should look.
It is essential that once you commence your SIP, you take it to its logical conclusion based on the tenure of the goal or the first relevant milestone. Impetuously stopping a SIP midway does not do any good to your goals!
Start Investing in 5 mins*
Rs. 20 Flat Per Order | 0% Brokerage
Open Free Demat Account
Mobile No. belongs to
By proceeding, you agree to the T&C.