Investor Ruchir Sharma discusses the Top 10 Trends of 2022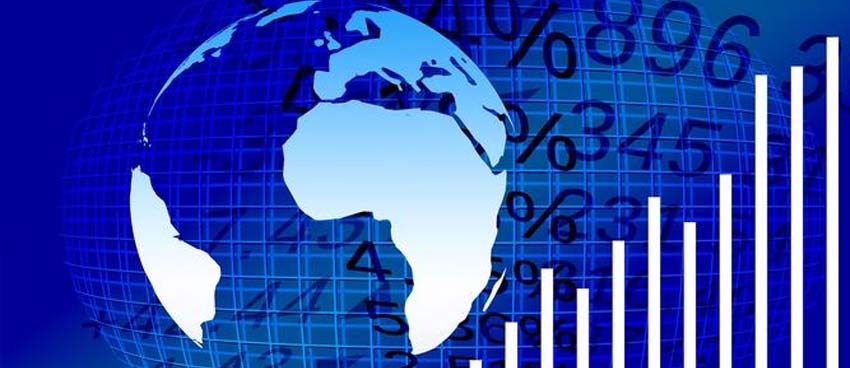 ---

The pandemic reshaped the world - not changing everything, but accelerating many things, from population decline to rising debt and digital revolution. 
Head of Emerging Markets and Chief Global Strategist at Morgan Stanley Investment Management, Ruchir Sharma gave his top 10 trends of the global economy in 2022 in a recent interview. Let us look at how these trends could define the fortunes of the world, and India, in 2022. 
A decline in global birth rates – There has been a decline in global birth rates largely on account of the Covid-19 pandemic. According to the Centre for Research on Social Dynamics and Public Policy, globally there has been a 3.7% fall in birth rates as Covid-19 spreads. Countries such as Japan, the USA, Italy, and China have all seen declines in birth rates of 4%,7%, 11%, and 15% respectively. Whereas, Germany has defied the trend with a 4% increase. Even in India, the birth rate has fallen below the global average for the first time. According to Ruchir Sharma, this is the single biggest reason why India would not be able to sustain a 7% growth rate as no country with a low birth rate and a declining population has been able to grow rapidly.  
China's Economic Power is Peaking – China's contribution to world GDP has been on a decline since 2019 and is likely to peak in 2022 according to Ruchir Sharma. The reason here has a lot to do with the population of China set to start shrinking from next year – something that nobody had predicted a few years back. Another reason for China's contribution likelihood to decline is because of the mounting debt. The country has been heavily relying on debt to grow rapidly over the last few years and now that its debt levels are so high, it is complicating China's growth story.  
Global debt trap deepening – Global Debt trap has spiked during the pandemic with close to 25 countries having debt above 300% (debt to GDP ratio). The pandemic has taken more countries into debt and this situation is worsening as it prolongs. India's debt as a percentage of GDP stood at 175%, worse than Egypt, Indonesia, and Bangladesh where this figure stands at 121%, 90% and 80%, respectively. 
Inflation may rise, but will not hit double digits – Inflation is on an uptrend after being on a downtrend for the last 40 years. One of the reasons is the decline of the population would lead to fewer people entering the labour force and this would lead to higher wages. However, several factors will keep inflation in check as well according to Sharma. He says, government stimulus is set to decline this year and price spikes in key sectors such as transportation and lodging may ease. As a result, inflation will rise but immediately in the year 2022, but there will be more constraining factors that will keep it in check. 
Greenflation – Building a greener planet entails investing in green infrastructures such as solar panels, electric vehicles, which further will increase the demand for metals such as aluminium and copper – both of which demand is projected to rise by 322% and 213%, respectively by 2050 according to the World Bank. But, green politics has also led to a decline in investment in Oil and Minerals since 2014, which are needed for Green investment. Hence there is a demand-supply mismatch and Ruchir Sharma believes that the prices of minerals will go up as supply is constrained.  
Fall in productivity will continue – There has been a fall in annual productivity growth since 1965 due to various structural reasons such as high debt which is supporting many inefficient companies, and government interference & regulation undermining productivity. We are not seeing the benefits of new tech flowing to productivity according to Sharma and this is a paradox because despite being in a tech boom we continue to see productivity decline. An interesting statistic pointed out during the interview that during the pandemic too, there was an 18% increase in hours working from home but output growth fell by 0.5%. 
Increasing Data Localization – An interesting trend pointed out by Mr Ruchir Sharma was the increasing focus on data nationalism we are seeing taking shape in many countries that are now following China's authoritarian model. Western nations are focusing on privacy, there is increased focus to keep the data within borders to avoid foreign nations snooping on data. According to the Organisation for Economic Co-operation and Development (OECD), India is the third worse after China and Saudi Arabia when it comes to aggressive data regulation. 
'Bubblets' deflating – There are several popular trends or as he calls them – 'bubblets' that have become popular and are attracting a lot of newbie investors and drawing a lot of investment. Cryptocurrencies, tech stocks with no earnings, clean energy stocks are some of them. There is a lot of speculation and overtrading which skyrocket valuations. He believes that these corners of the markets are showing signs of deflating and this will continue in 2022. 
Small investor mania cooling down -  There has been a major change in the type of investors in stocks from 2020 to 2022. While company management has been selling their shares, small investors and households with relatively no experience in the market have been buying blindly. In India, there has been a huge rise in small investors to 30 million in November 2021 from 11 million in January 2020. According to Ruchir Sharma, this is likely to cool down in 2022. 
Physical-world takes precedence over the Metaword – According to Mr Ruchir Sharma, there has been an increasing investment in the new age economy with the belief that lots of things will be done virtually such as learning, shopping and gaming. However, a point being missed in this hype is that people are still demanding homes, cars, commodities and not enough investment is going into the old age economy.
Start Investing in 5 mins*
Rs. 20 Flat Per Order | 0% Brokerage
About the Author
Open Free Demat Account
Account belongs to
By proceeding, you agree to the T&C.