Best Robotic Stocks to Buy in India in 2023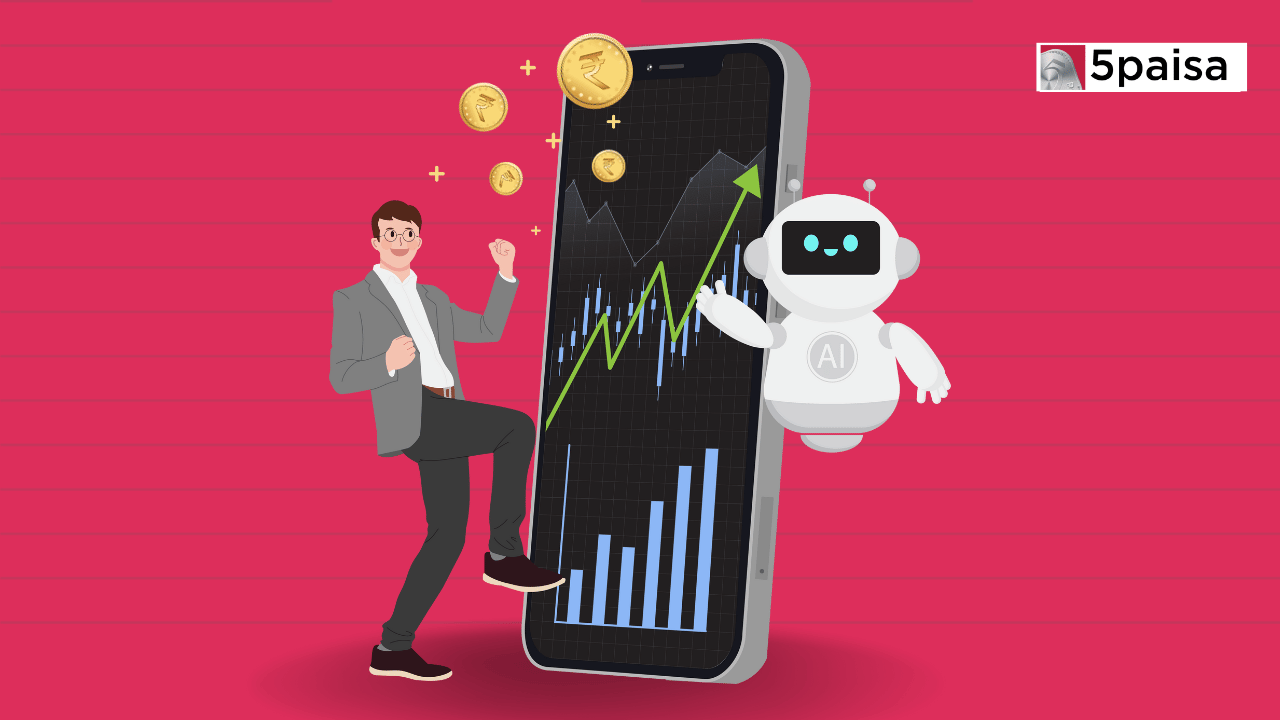 ---

The best Robotic Stocks to buy in India in 2023 can be like a ticket to the future. It's where cool new ideas meet ways to make your money grow. In a time when machines are doing more things on their own and computers are getting smarter, these stocks show a path to making your money grow a lot. Just like robots are becoming important in many Indian industries, these stocks let you join this big change and maybe even make some extra money while doing it. It's like going on a special journey into the future, where your money can be part of something amazing.
The realm of robotics, spanning artificial intelligence, automation, and cutting-edge innovations, is reshaping industries ranging from manufacturing and healthcare to logistics and entertainment. Here is a comprehensive list of the top robotic stocks in India this year.
As automation and artificial intelligence continue to unfold, these companies are at the forefront of creating and implementing technologies that redefine efficiency, precision, and productivity. Exploring their potential as investment opportunities requires understanding their performance and the broader trends shaping the robotics sector. Join us in exploring the most promising robotic stocks India offers in 2023.
 
What are the Best Robotic Stocks to Buy in India in 2023?
The best robotic stocks to buy in India in 2023 refer to shares of companies operating within the thriving realm of robotics and automation, offering investors a unique opportunity to align their portfolios with the future of technological innovation. These stocks represent businesses that embrace cutting-edge advancements in artificial intelligence and automation and actively drive transformative changes across industries.
Investing in the best robotic stocks involves recognizing companies that are leaders in developing, manufacturing, and deploying robotics solutions across sectors like manufacturing, healthcare, logistics, and beyond. These stocks have the potential to provide substantial returns as they ride the wave of automation, efficiency enhancement, and cost reduction that businesses worldwide are adopting to stay competitive.
With a focus on established players and emerging contenders, investing in the best robotic stocks rests on believing that these companies will continue to shape industries, improve processes, and catalyze economic growth through innovative technologies. As investors, understanding the dynamics of this sector is pivotal to making informed decisions that can yield impressive rewards in the ever-evolving landscape of robotics.
Overview of  Best Robotic Stocks
Investing in the top robotic stocks in India offers a unique opportunity to be part of a technological revolution that is reshaping industries and driving innovation. Here's an overview of some of the top robotic stocks in the Indian market:
1. Tata Elxsi (NSE: TATAELXSI)
Tata Elxsi is a design and technology company known for its robotics, AI, and automation expertise. Their expertise spans various industries, including automotive, healthcare, and media, making them a key player in technology-driven transformation. The stock has shown consistent growth, benefiting from its focus on innovative technological solutions.
2. Maruti Suzuki India Ltd. (NSE: MARUTI)
Maruti Suzuki, a leading automaker, is incorporating robotics into its manufacturing processes. The company's commitment to adopting cutting-edge technologies positions it as a leader in the automotive sector. Market demand, product launches, and technological developments influence the stock's performance. 
3. Tata Motors (NSE: TATAMOTORS)
Tata Motors, a prominent automobile manufacturer, is exploring automation and robotics within its vehicles and manufacturing units. Their commitment to electric vehicles aligns with global trends. Tata Motors stock performance is closely tied to product launches, EV adoption, and market conditions.
4. Bosch Ltd. (NSE: BOSCHLTD)
Bosch is a multinational engineering and technology company interested in industrial automation, automotive solutions, and robotics. Their diverse portfolio positions them at the forefront of technological innovation. The stock's performance reflects its role as a conglomerate with exposure to various industries.
5. Zensar Technologies (NSE: ZENSARTECH)
Zensar Technologies offers IT services, including automation and AI solutions. While not exclusively focused on robotics, their contributions to technology adoption make them relevant to this sector. Trends influence the stock's performance in the IT services sector and digital transformation.
6. Persistent Systems (NSE: PERSISTENT)
Persistent Systems is an IT company specializing in software solutions and digital services. Their expertise in cutting-edge technologies contributes to the development of the robotics ecosystem. Demand for software services and technology trends drives the stock's performance.
7. Happiest Minds Technologies (NSE: HAPPSTMNDS)
Happiest Minds Technologies provides digital transformation and technology services, including AI and robotics solutions. Their growth is tied to the adoption of digital technologies. As a relatively newer player, the stock's performance reflects its role in the evolving digital transformation landscape.
8. Affle India (NSE: AFFLE)
Affle India operates in mobile marketing and consumer intelligence, aligning with the potential of robotics and AI. Their digital approach makes them relevant to the evolving landscape. The stock's performance is linked to trends in digital advertising and consumer behavior.
9. Saksoft (NSE: SAKSOFT)
Saksoft offers IT services focused on digital transformation, data management, and cloud solutions. While not solely a robotic stock, their technology services contribute to the automation sector. SAKSOFT stock's performance is influenced by IT services demand and technological advancements.
10. Cyient (NSE: CYIENT)
Cyient Ltd. is a multinational technology company based in India that provides engineering, manufacturing, geospatial, network, and operations management services. Cyient offers a wide range of services, including product design, engineering, data transformation, network operations, and geospatial solutions catering to aerospace, defense, telecommunications, utilities, and more.
Performance List of Top 10 Best Robotic Stocks in India to Invest in 
| | | | | | | |
| --- | --- | --- | --- | --- | --- | --- |
|   | Mkt Cap (Rs. Cr) | Sector PE | Dividend | Revenue 2023 (Rs. Cr) | Profit 2023 (Rs. Cr) | ROE |
| Tata Elxsi | 46,092 | 30.13 | 0.82 | 3144 | 755 | 36.2 |
| Maruti Suzuki  | 296,239 | 33.08 | 0.92 | 117571 | 8033 | 13.28 |
| Tata Motors | 201,454 | 52.06 | 0.33 | 345966 | 2353 | 5.32 |
| Bosch Ltd. | 54,781 | 34.54 | 2.59 | 345966 | 1424 | 12.95 |
| Zensar Technologies  | 11,254 | 30.13 | 1.01 | 4848 | 327 | 11 |
| Persistent Systems | 39,893 | 30.13 | 0.96 | 8350 | 921 | 23.23 |
| Happiest Minds Technologies  | 13,837 | 39.10 | 0.59 | 1332 | 216 | 26.19 |
| Affle India | 14,398 | 30.05 | 0 | 1332 | 246 | 16.69 |
| Saksoft | 3,412 | 30.13 | 0.22 | 665 | 81 | 20.26 |
| Cyient | 17,808 | 30.13 | 1.61 | 6015 | 514 | 14.83 |
Who Should Invest in the Best Robotic Stocks?
Tech Enthusiasts: Individuals passionate about cutting-edge technologies and interested in being part of the robotics revolution.
Long-Term Investors: Those looking for opportunities with substantial growth potential over the coming years.
Diversification Seekers: Investors aiming to diversify their portfolios beyond traditional sectors.
Futurists: Those who foresee the increasing role of robotics in various industries and want to capitalize on this trend.
Risk-Tolerant Investors: Those willing to navigate the volatility associated with emerging industries for potential high returns.
Benefits of Investing in the Best Robotic Stocks in 2023
The top robotic stocks provide exposure to companies driving technological innovation, fostering advancements that can revolutionize industries and create new markets.
The rapid adoption of robotics across sectors offers significant growth potential for companies in this space, which can translate to favorable stock price appreciation.
As businesses integrate robotics and automation, they can achieve operational efficiencies, reduced costs, and improved productivity, potentially leading to higher profits for invested companies.
Including robotic stocks in your investment portfolio diversifies risk, as these stocks often have a low correlation with traditional sectors, enhancing your portfolio's resilience.
Automation and AI are long-term trends that are likely to continue reshaping industries. Investing in the top robotic stocks positions you to benefit from these sustained shifts over time.
Things to Consider Before Investing in Best Robotic Stocks
Conduct thorough research on the companies, their products, and their competitive landscape within the robotics sector.
Evaluate the financial stability and performance of the companies, assessing factors like revenue growth, profitability, and debt levels.
Analyze the company's technological capabilities, research and development efforts, and position in driving innovation.
Understand the broader trends in the robotics industry, considering factors like adoption rates, regulatory changes, and market demand.
Assess the risks of investing in emerging sectors, including market volatility and regulatory uncertainties.
Consider your investment horizon and align it with the long-term potential of the companies and the sector as a whole.
How to Invest in the Best Robotic Stocks in India?
Investing involves risks, and making informed decisions based on your financial situation and investment objectives is important.
Step 1: Understand the robotics industry, its key players, and the latest technological trends.
Step 2: Open an account with a reliable brokerage platform that offers access to Indian stock markets.
Step 3: Identify the specific robotic stocks you want to invest in based on thorough research and analysis.
Step 4: Determine your investment goals, risk tolerance, and time horizon for holding the stocks.
Step 5: Use your brokerage account to place buy orders for the selected robotic stocks, specifying the quantity and price.
Step 6: Keep a close eye on the performance of your investments, staying informed about company news and market trends.
Step 7: To spread risk, consider diversifying your portfolio by investing in multiple robotic stocks.
Conclusion
Investing in the best robotic stocks in India presents a unique opportunity to be part of a technological revolution that is reshaping industries. With the potential for innovation, growth, and long-term trends, these stocks offer a pathway for investors to participate in the future and potentially reap significant rewards in this dynamic and transformative sector.
Frequently Asked Questions
Is it safe to invest in the best robotic stocks?
Is it worth investing in the best robotic stocks in 2023?
How much should I invest in robotic stocks?
Who is the market leader in the robotics sector?
Start Investing in 5 mins*
Rs. 20 Flat Per Order | 0% Brokerage
Disclaimer
Investment/Trading in securities Market is subject to market risk, past performance is not a guarantee of future performance. The risk of loss in trading and investment in Securities markets including Equites and Derivatives can be substantial.
Open Free Demat Account
Account belongs to
By proceeding, you agree to the T&C.