Best Utilities Stocks in India 2023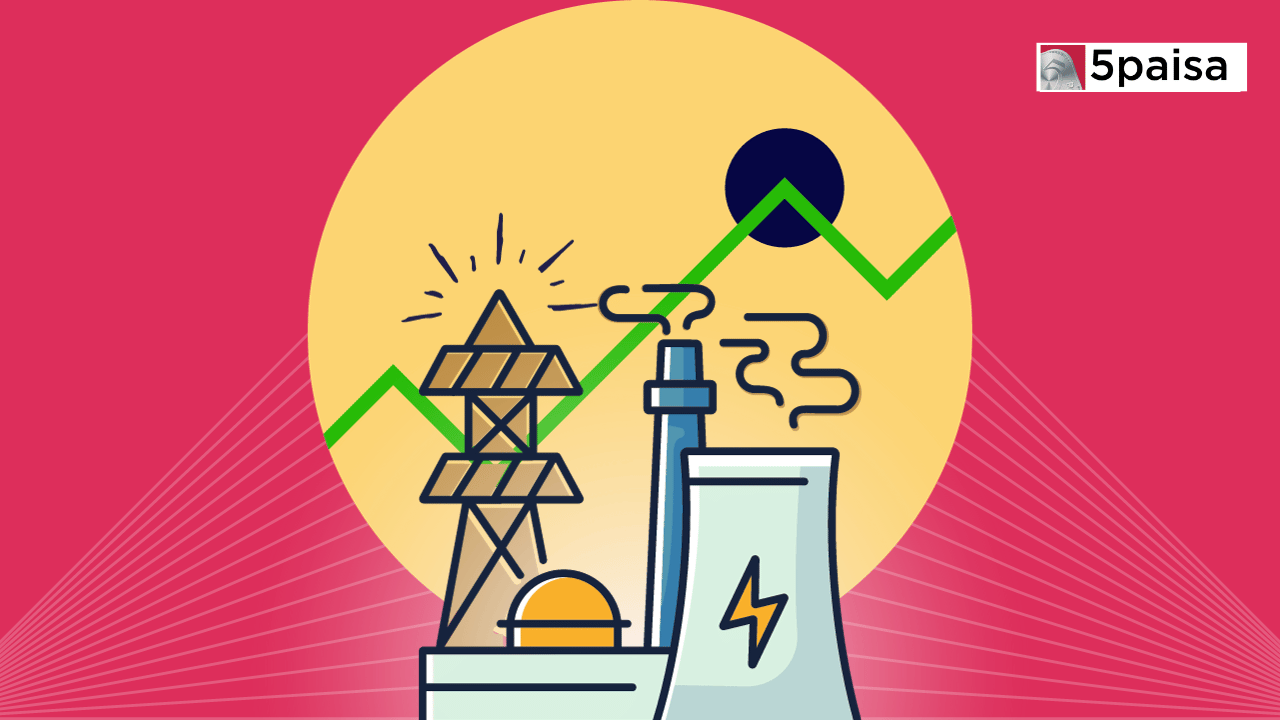 ---

The best utilities stocks of 2023 are a part of the utility sector. Utilities are big companies that provide services like electricity, natural gas, or water. Some of them use clean energy sources like the wind and sun to make power. People like to invest in utility companies because they usually pay out steady dividends (sort of a bonus for having their stock), and their best utilities stock prices don't jump around as much as other companies. This makes them a good choice when the economy is not doing so well. But when the economy is doing great, people might be less interested in these best utilities stocks. Utilities need a ton of money to build stuff like power plants and pipes. To get this money, they often borrow a bunch from banks. In this article, we'll look closer into the concept of the utility sector and the best utilities stocks to invest in.
What are the Best Utilities Stocks of 2023? 
The utility sector is about things we depend on, like electricity, water, and gas. This makes companies in this sector very needed, so their top utilities stocks (pieces of the companies) are pretty stable and safe to invest in. The government keeps an eye on these companies and their top utilities stocks to make sure they do well, and there's not a lot of competition, so it's easier to guess how they'll do. Even though most of these companies aren't owned by the government, they still have to follow strict rules made by the government. This is because they're giving services that everyone needs. We will explore more about the best utilities stocks in 2023.
Overview of Best Utilities Stocks 
1. NTPC (National Thermal Power Corporation) Ltd.
NTPC Limited, previously called National Thermal Power Corporation, is a big government-owned company in India. It's under the Ministry of Power and the Indian government. NTPC mainly makes electricity and does other related things. The main office is in New Delhi. It's the largest power company in India and can generate a lot of electricity, around 71,594 MW.
2. Power Grid Corporation of India
Power Grid Corporation of India Limited is a big Indian government company. It's owned by the Ministry of Power and the Indian government. The main office is in Gurugram. It also works to set up power networks so that electricity can be shared easily and efficiently.
3. Tata Power
Tata Power Company Limited is an Indian company that deals with electricity. It's in Mumbai, Maharashtra, and is connected to the Tata Group. It can make around 14,076 MW of electricity, and that makes it the biggest power company in India. Tata Power works not only in India but also in places like Singapore, Indonesia, South Africa, and Bhutan. They have their work happening in 35 different places in India.
4. GAIL (Gas Authority of India Limited)
GAIL (India) Limited, once called Gas Authority of India Ltd., is a big government company. It's under the Ministry of Petroleum and Natural Gas, part of the Indian government. GAIL does different things related to energy. It works with natural gas, liquids, and more. GAIL has a big network of pipelines, around 13,722 km long, and is building more pipelines across the country.
5. NHPC
NHPC Limited used to be called the National Hydroelectric Power Corporation. It's a company owned by the Government of India. It started in 1975 to work on hydroelectric power, which comes from water. But now, it's also interested in other ways to make power, like using the sun, wind, and more.
6. Waaree Renewables Technologies Ltd.
Waaree Renewables Technologies Ltd. was founded in 1999 and focuses on creating power using renewable energy sources. They also offer advice and services related to these kinds of energy.
7. Reliance Power Ltd.
Reliance Power Limited used to be called Reliance Energy Generation Limited. This company was made to work on power projects in India and other countries. It's supported by another company called Reliance Infrastructure and the Reliance ADA Group. Together with its partners, R-Power is working on 13 big power projects that can make a lot of electricity, around 33,480 MW.
8. SJVN Ltd.
SJVN, which used to be called Satluj Jal Vidyut Nigam, is a government company from India. It's all about making power from water. It started in 1988, and it's linked to the governments of India and Himachal Pradesh. SJVN runs two power plants that use water to make electricity, and together, they can make about 1912 MW of power.
9. NLC India Ltd.
NLC India Limited, which used to be called Neyveli Lignite Corporation India Limited, is a big government company. It's connected to the Ministry of Coal and the Indian government. Every year, it gets around 30 million tonnes of material called lignite from mines in Tamil Nadu and Rajasthan. They use this to make electricity in special power stations. This company started in 1956 and was completely owned by the Indian government.
10. Adani Energy Solutions Ltd.
Adani Energy Solutions Ltd. is a company that helps send electricity. Its main office is in Ahmedabad. Right now, it's one of the biggest private companies in India that does this kind of work. They're building even more wiring networks, around 3,200 kilometers, to help send electricity to different places.
Stock
MCAP (in cr.)
LTP
Volume
52-Week High
52-Week Low
P/E
P/B
Current Ratio
Debt to Equity
ROE (%)
Dividend Yield (%)
EPS
Net Profit Margin (%)
Promoter's  
Holdings (%) 
NTPC 
₹1,60,
000 
₹180 
10,000
,000
₹210
₹150 
10 
1.5 
0.9 
1.57
12.38
5.20%
₹18.28
12.1
3%
51.10%
Power Grid 
₹1,49,
000 
₹200
5,000,
000
₹230 
₹180 
9.5
1.8 
0.8
1.77
23.02
6.80%
₹22.39 
40.4
3% 
 
51.34% 
Tata Power 
₹65,0
00 
₹190 
8,000,
000
₹220 
₹180 
21
3.2 
0.8
2.12
3.15
0.70%
₹9.58
1.59%
46.86%
GAIL
₹63,0
00 
₹95 
3,000,
000
₹105
₹85 
7.5 
0.9 
1.1
0.12
17.97
6.40%
₹12.83 
11.3
6%
51.91%
NHPC 
    
₹40,0
00 
₹45 
2,000,
000
₹50 
₹40 
10.5 
1.2 
1
0.96
14.38
6.50%
₹3.83
41.0
9%
70.95%
Reliance Power 
₹6,824
₹19.57 
 
6,824 
 
₹24.95
-
-9.89
0 
0.61
13.8
-4.69
199.87
-
-
-
SJVN
₹24,1
17 
₹62.49
24,117
₹63.80 
₹29.90
7.68
22.03 
1.71
13.8
-2
-7.42 
₹7.68 
1.71%
-
NLC India 
₹18,0
40 
₹129.7
18,040
₹139.2 
₹65.05 
5.75 
16.81
2.64
-22.86
-
-
₹5.75 
2.64%
-
Adani Energy 
₹95,6
59 
₹843.2
4,239
₹630.0 
₹2.84 
195.98
9
117.12
-3.81
-
-
₹2.84 
9.00%
-
Waaree Renewable 
-
₹1,274 
2,646
425.1
31.97 
21.42 
30.47 
353.56
112.7
-
-
-
-
-

Who Should Invest in Best Utilities Stocks? 
People buy utilities stocks for different reasons, including getting regular income. These companies usually have government rules that make it hard for new companies to enter the market, so they have less competition. People who are retired, like safe investments, or want regular income often like utilities stocks. These companies often pay dividends, which are like rewards for owning their stocks. These rewards can be better than other safe 
investments and are less likely to change in value. 
Benefits of Investing in Best Utilities Stocks
Utilities stocks are known for having stable prices, which means they don't go up and down too much. They are considered safer than some other types of stocks, although there's still some risk. 
Even when the economy isn't doing well, people still need utilities like electricity and water. This helps utility stocks avoid big losses during tough times. 
Many utility stocks regularly share some of their profits with their investors, which is called dividends. These dividends might be small, but they come consistently. 
Since utility companies provide important services like power and water, people use them all the time. This makes the companies stable, and they can predict how much they'll be used. 
Things to Consider Before Investing in Best Utilities Stocks
Many utility companies give money to their investors regularly. It's like a small piece of the company's profits. If you want a steady income from your investments, utility stocks could be good. 
If interest rates go up, utility stocks might not look as good. People might choose other investments that give a more stable income. 
Watch out for new ways of making energy. Companies focusing on cleaner energy might do well in the future. 
Look at how well the companies are doing financially. Are they making enough money? Do they owe a lot of money? 
How to Invest in Best Utilities Stocks? 
Understand what utility stocks are and why they can be a good choice for investing and decide your goal accordingly.
Check out different utility companies. See if they're doing well and if they give money back to their investors. 
Open an online account to buy and sell stocks. Look for one that's easy to use. 
Invest in a few different utility stocks. Keep an eye on news about these companies. See if anything changes that might affect them. 
Investing takes time. Don't worry if stocks go up or down quickly. Think long-term. 
Conclusion
In summary, investing in the best utility stocks can offer stability, regular income, and potential growth. It's important to research and choose wisely based on your goals and the performance of the companies. 
Frequently Asked Questions
Is it safe to invest in the best utilities stocks?
Is it worth investing in the best utilities stocks?
How much should I invest in the best utilities stocks?
Who is the market leader in the utilities sector?
Start Investing in 5 mins*
Rs. 20 Flat Per Order | 0% Brokerage
Disclaimer
Investment/Trading in securities Market is subject to market risk, past performance is not a guarantee of future performance. The risk of loss in trading and investment in Securities markets including Equites and Derivatives can be substantial.
Open Free Demat Account
Account belongs to
By proceeding, you agree to the T&C.