Factors to Consider Before Investing in Bonds Directly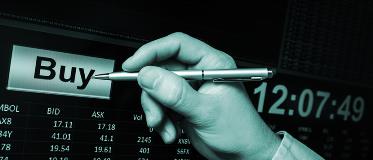 ---

Investing in bonds or debentures has been quite popular in India for a long time. After all, the lure of assured returns is a little too tempting to say "no". The general thumb rule is to assume that debt is risk free and equity is risky. While that is intuitively correct, there are a number of risks one needs to be conscious about in bonds. Before you invest in a bond (government bonds or corporate bonds), you need to introspect on the quality of the issuer, the response to interest rates and whether it fits into your financial plan. Here is how!


1. Do the bonds fit into my financial plan?
This is the first and most important question you need to ask yourself. You cannot be buying bonds at random just because some enthusiastic salesperson is hounding you. The first thing you need to check is if it fits into your long term financial plan. This has two aspects.
Will investing in the bond substantially increase your exposure to debt? Typically, when you create a financial plan you decide upon a mix between equity and debt, which remains stable for some time. If investing in these bonds takes your debt exposure to 40% and your recommended exposure is just 30%, it is best you avoid increasing exposure to these bonds. Then the merits of the bond do not matter.

Are you running the risk of not taking risk? This may sound paradoxical but it has some interesting implications. For example, if you need to grow your money at the rate of 14% over the next 15 years, you are better off remaining invested in diversified equity funds or multi-cap funds. Investing in bonds will not only lead to sub-optimal returns but it will also be wastage of your risk taking capacity. For a 15-year investment, you can afford to take the risk of equities with limited downside risk. Buying bonds will run the risk of not taking enough risk.
2. Do the bonds run the risk of default?
Over the last few months, we have had bond defaults from a number of corporates like IL&FS, Cox & Kings, Dewan Housing, ADAG group companies and the list can go on. A very important consideration before buying bonds is to look at the risk of default.
Do the bonds run the risk of defaulting on interest and principal commitments? Government bonds are free of default risk (central government bonds especially). However, private sector bonds and even some state and municipal bonds do run credit risk. One way is to check the credit ratings and the past track record of the issuer in servicing debt.

Ratings alone may not be enough as the system has its own limitations. Another option would be to take a quick look at the financial of the issuer like the debt/equity ratio, interest coverage ratio, debt service coverage ratio etc. These ratios (looked at over a 5-year period) can give you a quick idea if the ratings are justified or not.
3. What is the price risk in these bonds?
Price risk is the sensitivity of the bond price to changes in the interest rates in the market. Normally, when rates go down, bond prices appreciate and when rates go up the bond prices move lower. What should you look at?
Long duration government bonds are more vulnerable to price risk. So if you are looking at a scenario when rates will be moving up, long duration bonds are best avoided. These bonds are free of default risk but they are not free of price risk. In case of private sector bonds, look at the exit costs and liquidity.

Keep an eye on rating changes, specifically in case of private sector bonds. We have seen in the case of Amtek, IL&FS and Dewan Housing a sharp downgrade leading to a sharp fall in price. That may not have much to do with rates but the price risk is entirely driven by the downgrade since holders will have to write off a big chunk.
There is one more decision that investors need to make. Should they invest in bonds directly or through the mutual fund route? In fact, opting for the mutual fund route has advantages like better bond selection and enjoying the impact of lower yields on NAV. The choice is yours!
Start Investing in 5 mins*
Rs. 20 Flat Per Order | 0% Brokerage
Open Free Demat Account
Mobile No. belongs to
By proceeding, you agree to the T&C.