From airports to airwaves, what really is Gautam Adani's game plan?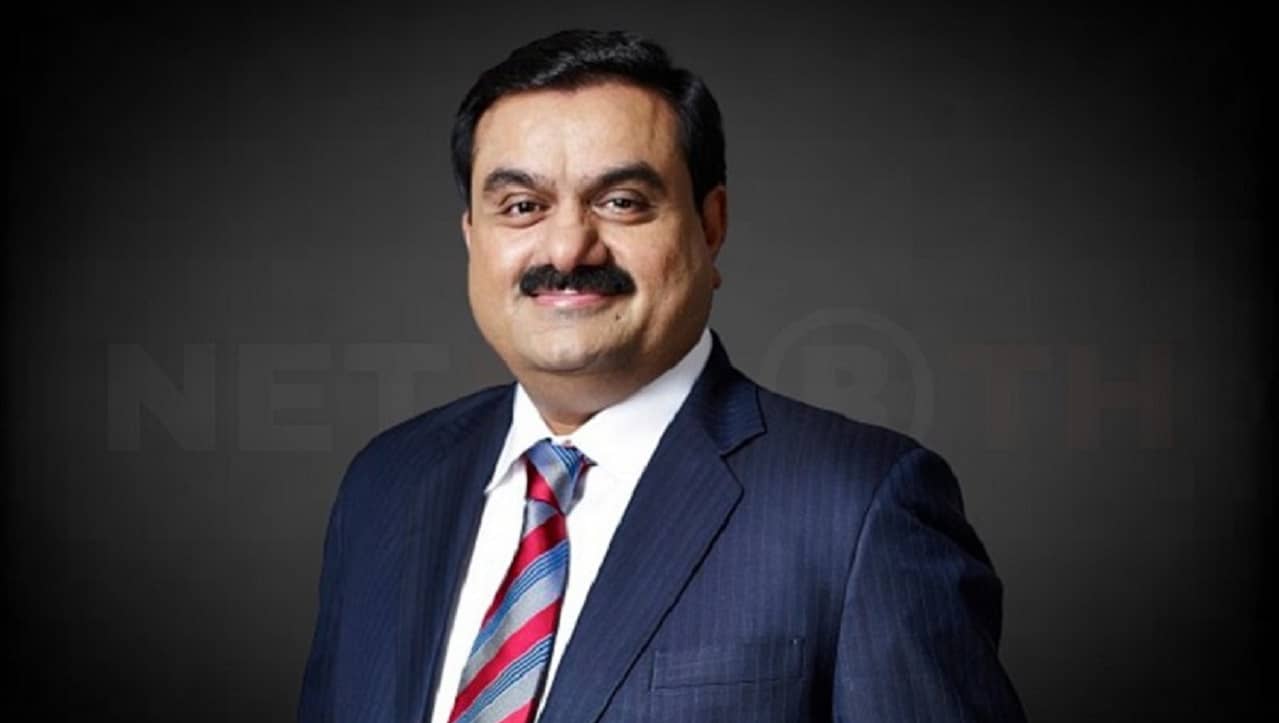 ---

Gautam Adani has a lot in common with Dhirubhai Ambani. Both come from small-town Gujarati families. While Ambani never went to college, Adani is a dropout. Both have been accused of being proximate to the powers that be and of influencing regulations. Both have had textile businesses and both have two sons each.
For all the wealth that Reliance Industries Ltd generated for its promoters and investors, Ambani never actually topped the Forbes rich list of India's billionaires. At his demise in 2002, he was only India's second wealthiest man.
Adani though has managed to do just that. He has pipped Dhirubhai Ambani's elder son, Mukesh Ambani, to become not only India's wealthiest man, but the fourth richest in the world, edging past Microsoft founder Bill Gates. More importantly for Adani, he is six places ahead of Ambani, making him India's wealthiest man, by a mile.
But his net worth is not the only reason why Adani's story is important. His story merits attention because he has been on the prowl, entering new sectors and cherry picking on established companies, to carve out and grow his empire at a pace that is giving Reliance a run for its money.
Going Green 
Earlier this week, Adani announced that his green energy arm Adani Green Energy Ltd will invest as much as $70 billion in developing renewable energy infrastructure. He did not give a timeline for the proposed investment nor did he lay a roadmap for it.
But he did say how he thinks the proposed investment will help in "reshaping" the energy footprint in India.
"The best evidence which showcased our confidence and belief in the future is our investment of $70 billion in facilitating India's green transition. We are already one of the world's largest developers of solar power. Our strength in renewables will empower us enormously in the effort to make green hydrogen the fuel of the future," he said at the annual shareholders' meeting of Adani Enterprises, the flagship company of the group.
Adani's green push comes as the cost of renewable energy generation has come down considerably over the last seven years, in India as well as across the world. The Narendra Modi government has, for its part, been giving impetus to green energy projects in India, with ambitious targets.
But Adani's green push is even more significant as the conglomerate has been facing a lot of flak from environmentalists, especially in faraway Australia.
The Adani Group owns the Carmichael coal mine, which it purchased in 2010, despite several environmental red flags. So, the green push also gives Adani a chance to put his group's controversial past behind.
Investors in Adani Green Energy should be a happy lot. Over the last 12 months, the counter has returned more than 124%. Since the beginning of 2022, it has generated about 60%.
Taking off
Adani is going for more than just green energy. His conglomerate is already India's largest airport operator, having won the rights to run six airports at Ahmedabad, Lucknow, Mangaluru, Jaipur, Guwahati and Thiruvananthapuram through a competitive bid announced in 2019.
He has recently acquired two Indian cement companies—Ambuja Cement and ACC—from their Swiss majority owner Holcim by paying $10.5 billion. He is also raising Rs 6,071 crore in debt to set up a greenfield copper refinery for the production of 1 million tonnes of refined copper per year, in two phases, at Mundra in Gujarat.
Adani is also entering the media space, and has brought on board veteran journalist Sanjay Pugalia to head its media foray via group company AMG Media Networks. 
On top of all of this, the Adani Group, which is already India's largest port operator, made its biggest overseas jump in the sector in July, as Adani Ports won a tender to privatise Israel's Haifa Port. Adani and Israeli chemicals and logistics group Gadot won the bid for the port on the Mediterranean coast for almost $1.2 billion. Adani will have a 70% stake and Gadot will hold 30% in their joint venture. This adds to Adani's acquisitions of Gangavaram and Krishnapatnam ports in India last year.
And then, there's telecom. Adani also dived into the Indian telecom sector and applied for taking part in the ongoing 5G auctions. Adani Data Networks will compete against Ambani's Reliance Jio and Sunil Mittal-led Bharti Airtel as well as the cash-strapped Vodafone Idea in the auction that began on July 26.
The Adani Group says it wants to acquire spectrum to create a private network to support its businesses that range from ports, airports, power as well as data centres. But the move left analysts wondering about Adani's game plan.
The Adani Group has only paid about Rs 100 crore as earnest money, against Rs 14,000 crore paid by Jio, and will likely buy spectrum worth just Rs 600-700 crore in the 3.5 GHz band. This will mean it will not enter the consumer mobility business and will put its spectrum to captive use.
While Adani says it has no intention to enter the consumer services segment, analysts point out this is how Jio had started as well a decade ago before eventually decimating competition and capturing the biggest pie of the consumer segment.
Debt challenge
While Adani seeks to expand his empire at breakneck speed, he will face two main challenges. One, the old order will resist, and try to thwart and match his every move.
That became evident when Kumarmangalam Birla-led Aditya Birla Group, which owns UltraTech Cement, indicated it will not give the new entrant an easy pass. UltraTech announced a capex of Rs 12,900 crore, or about $1.7 billion, to increase its capacity by 22.6 million tonnes per annum.
Interestingly, what Birla will spend effectively works out to $75 per tonne, half of what Adani is paying to acquire a capacity of 73 million tonnes per annum that the two Holcim companies bring.
The other bigger challenge that stares Adani in the face is debt. The Adani Group's combined borrowings jumped 40.5% to about Rs 2.21 lakh crore in 2021-22 from Rs 1.57 lakh crore in the previous financial year.
Among the group companies, the biggest spike in debt occurred in its flagship entity Adani Enterprises, which saw a jump of 155% year-on-year to Rs 41,024 crore in 2021-22, according to data from news website The Morning Context.
The debt on the books of Adani Green Energy went up 118.6% in 2021-22, to Rs 52,188 crore from Rs 23,874 crore in 2020-21. The debt of Adani Ports went up 32.1% to Rs 45,453 crore, while that of Adani Transmission saw a spike of 10.6% to Rs 29,815. The borrowing of Adani Total Gas jumped 103.9% to Rs 995 crore in 2021-22, up from Rs 488 crore a year ago.
Only two group companies, Adani Power and Adani Wilmar, saw their borrowings go south. In 2021-22, Adani Power's borrowing was at Rs 48,796 crore, lower by 6.9% as against Rs 52,411 crore a year ago.
Adani Wilmar saw its debt go down by 12.9% to Rs 2,568 crore in 2021-22, against Rs 2,950 crore in the previous financial year, the figures published by The Morning Context show.
The Adani group's gross debt-to-equity ratio was at a four-year high of 2.36 at the end of March, an increase over 2.02 a year ago and a low of 1.98 at the end of FY19.
In a recent analyst call following the March 2022 quarter results, Adani Enterprises Chief Financial Officer Robbie Singh said: "As our established businesses continue to sustain long-term growth, we are making significant progress in attractive incubation pipeline comprising of Adani new industries, airports, roads, data center businesses which will further accelerate value creation for our shareholder."
In an earlier earnings call in February, Adani Enterprises had said they were comfortable with the current leverage and did not expect their debt-Ebitda to exceed their internal target of 5.5x.
So, is Adani being reckless with his investment spree or does he have an ace up his sleeve? That will only be revealed in the months and years to come.
But his quest for dominance and hunger to remain at the top only seems to be getting bigger.  
Start Investing in 5 mins*
Rs. 20 Flat Per Order | 0% Brokerage
Open Free Demat Account
Account belongs to
By proceeding, you agree to the T&C.