How Common diseases affect your health insurance?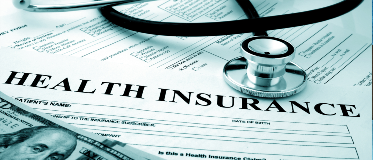 ---

Sagar, was just 25 years old. His parents were suffering from diabetes. The chances of contracting same illness to Sagar were pretty high. But he was sure that he might not be contracted through such illness and that too at young age. Unfortunately, at the age of 28, Sagar was diagnosed with Diabetes on insulin. Expenses were really high for Sagar, so he then, decided to claim the hospitalization expenses from health insurance policy which will cover his diabetes expenses. Sagar was relieved as his expenses were getting recovered. Just think, what would have happened, if Sagar was not holding a health insurance policy? What if he had to bear the cost?
Health insurance plays a very important role. Apart from common diseases like blood pressure, diabetes, hyper tension, etc. people are also getting affected by deadlier diseases like cancer, heart attack, brain stroke. So, buy a good insurance plan and get cover for your health.
Common diseases affecting people
Today's unhealthy life style is the most common reason for majority of health issues. Climate change, improper nutrition, air pollution and dietary influence lead to fever being the most claimed disease in health insurance. Many people suffer from malaria, typhoid, tuberculosis, and dengue. It's always observed when climate suddenly changes, chances of being hospitalization also increases due to fever and other infections. Not only this, but also there are lot of people who has a habit of eating junk foods regularly, eating in unhygienic condition which creates a problem in suffering from gastroenteritis and fever.
Its been observed that 60% of the population die due to lifestyle diseases. What do you mean by Lifestyle disease? Lifestyle diseases are those diseases which are linked with the way people lead their lives. Some lifestyle diseases include arteriosclerosis, heart disease, stroke, diabetes, cancer, etc.
Top ten lifestyle diseases afflicting Indian population
Arteriosclerosis: Deposition of fatty plaques on arterial walls is called arteriosclerosis. It causes blood circulation disorders, heart attacks and chest pain.

Heart disease: India ranks No.1 in cardiac patients. An estimated 50 million people in India suffer from heart disease.

Hypertension: A blood pressure reading of above 140/90 is called high blood pressure or hypertension. Over 100 million people in India suffer with hypertension.

Swimmer's ear: Inflammation, infection of outer ear is called Swimmer's ear. It is caused due to over exposure to loud noise and headphones.

Cancer: Irregular and uncontrolled cell growth is called cancer. Lifestyle factors like diet is a key determinant in colon cancer.

Stroke: When a blood vessel carrying blood to brain has a blockage, stroke occurs. In India 10-15% of strokes occur below the age of 40 years suggesting bad lifestyle.

Chronic Obstructive Pulmonary Disease (COPD):It is a progressive and permanent obstruction of airways. Smoking and air pollution are factors contributing to this disease.

Cirrhosis:It refers to a group of liver diseases and heavy alcohol consumption is considered to be one of the contributing factors.

Nephritis: Inflammation of kidney is called nephritis. Around 39,840 deaths occur in India every year due to nephritis.
List of General Diseases and Consequences

Diseases
Critical Illness caused
Average waiting period (If pre-existent in body)
Statistics
Hypertension
Stroke, Heart Attack, Dementia, Kidney Scarring
4-6 years depending on insurance plan
37 Million cases till now, about 29% of India's population is suffering from HT
Diabetes
Cardiovascular(Heart related), Nerve damage, kidney damage, Foot ulcers, skin diseases, eye damage
4-6 years depending on insurance plan
62 Million cases till Jan'17, India also known as diabetes capital of the world with about more than 1 million cases identified every year
Cholesterol
Coronary heart disease, stroke, type 2 diabetes, high BP
4-6 years depending on insurance plan
33 Million cases till now, about 27% of total population
Thyroid
Gland enlargement, Liver enlargement, BP
4-6 years depending on insurance plan
42 Million cases till now, about 33% of total population
Migraine
Nausea, blind spots, nerve expansion
Never covered if Migraine exists before taking the policy
20% of total population
Major Diseases that can lead to death
| Diseases | Statistics |
| --- | --- |
| Cancer | Total number of new cases in 2016 was around 14.5 lakhs and the figure is likely to reach nearly 17.3 lakhs by 2020. 12.5% of patients come for treatment in early stages of the disease. |
| Heart attack | Estimated 40 million heart patients in India. Out of which 19 million reside in urban areas and 21 million in rural areas. |
| Cardiovascular disease | CVD death rate of 272 per 100000 population in India higher than the global average of 235 per 100000 population. 60% of the world's patients suffer with cardio related diseases. |
| Tuberculosis | In 2015, an estimation of 2.2million cases of TB for India out of global incidence of 9.6 million cases |
Conclusion
Getting hurt or sick isn't something a person wants to happen, but unexpected medical events do occur. Having a health insurance plan helps pay for some of those unexpected costs, and provides financial protection against ongoing large medical bills. Anyone with a pre-existing condition can still buy health insurance, and should buy health insurance, to help combat conditions that need extra medical care, and provide some financial backing to help pay for doctor and hospital visits.
Start Investing in 5 mins*
Rs. 20 Flat Per Order | 0% Brokerage
Open Free Demat Account
Mobile No. belongs to
By proceeding, you agree to the T&C.