Movies To Watch To Learn Trading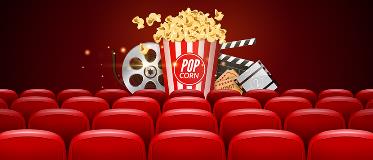 ---

Good movies serve as an excellent source of learning. This genre of entertainment resonates well with people and their lives. Cinema creates an impact which may seem hard to achieve through textual and other mediums. Even science has proved that learning curves through visuals and graphics are far steeper than through text media.
Here's how movies can help one learn the art of trading:
Trading is a complicated process and usually takes a longer time to grasp and comprehend. Movies are capable of portraying these complex ideas efficiently in a shorter period.
Movies offer both cognitive and affective experience. They stimulate the brain as well as the emotional intellect of a viewer. It can implant ideas, enhance knowledge and help in connections with real-world scenarios.
Mentioned below are a few movies that convey great trading lessons:
Wall Street, 1987
This Oliver Stone classic is an incredible movie every finance professional should watch. It is the story of a young, impatient stockbroker who, attempting to follow his hero -- Gordon Gekko -- takes the illegal path to reach the top. True to his name, Gekko is a sly, greedy corporate figure on Wall Street. The movie warns us about the menaces of insider trading, while simultaneously defending it with Gekko's famous words, "Greed is good". It an eye-opener for young enthusiasts in the trading world who end up in illicit deals under the influence of greedy heroes like Gekko. It wraps up with a moral of having a clear conscience before entering the market.
Inside Job, 2010
Inside Job, a 2010 Academy award winner for the best documentary feature, is an excellent case study of the 2008 financial crisis. It portrays the horrors of the stock market and how the US financial industry led the world to the great turmoil. Top executives of giant investment banks fell for their greed and later walked away with their personal fortunes. It teaches a great deal about choosing the risks and drawing necessary lines at the same time. The documentary also features interviews with leading bankers, investment houses, economists and former RBI Governor Raghuram Rajan. It is a must watch for all trading enthusiasts.
Freakonomics, 2010
This is not a movie, but a whole series that starts by showing how to buy and sell stocks in real estate. It deals with a lot of thought-provoking ideas about how the real estate industry works. It is a good series to follow if you want to invest in the real estate sector. With its innovative concept of economics, it makes one analyze the in-depth trading mechanisms.
Margin Call, 2011
A financially-accurate plot spread over a span of 24 hours at a Wall Street firm that faces disaster. Margin Call revolves around the core team at an unnamed investment bank as they head towards the financial crisis of 2008. It is a fantastic thriller where an entry-level analyst unlocks the information which would lead the firm to its downfall. The key characters are involved in reckless risk-taking through trading in some complex derivative instruments they barely understand. They even talk about managing the corporation with or without understanding the business.
The Big Short, 2015
The Big Short is the perfect movie to learn about one of the biggest global crises. This film perfectly portrays the reason for the stock market crash of 2008, which cost eight million people their jobs and homes. It is a story of four people who predicted the stock market crash. They traded short while others went long. It helped them earn huge amounts of money for their investors, while markets were falling apart. They felt horrible that the financial world had to collapse for them to be proven right. However, they also acknowledged that the information was there for anyone to see. They have used a lot of financial calculations throughout the movie, which helps in relating to a real-world scenario. The Big Short teaches us a lot about the global economy and how it takes a turn.
The bottom line here is that these films provide an insight into the wild and vulnerable world of finance. Whether you are a prospective trader or someone closely working in this field, you can watch these movies to get a feel of the market. Some others movies like Rogue Trader, Trading Places, Billion Dollar Day are also a great watch. After watching these movies, a newbie investor should brace himself with the basics of trading to have a successful trading career.
Start Investing in 5 mins*
Rs. 20 Flat Per Order | 0% Brokerage
Open Free Demat Account
Mobile No. belongs to
By proceeding, you agree to the T&C.