List of Best Indian Stocks for the Next 10 Years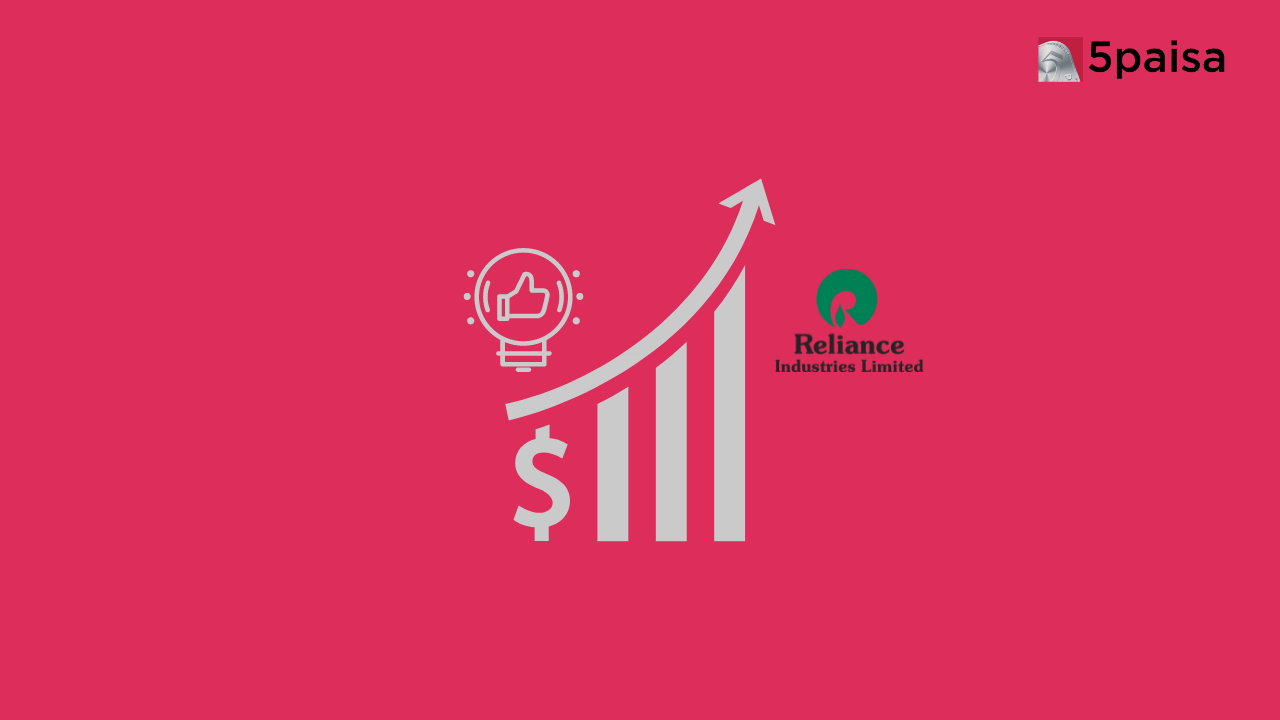 ---

The Best stocks for the next 10 years in this fast-paced world of investing, where strategies change and trends evolve, can weather the storms and transcend market cycles. As we peer into the horizon of the next decade, one destination shines brightly on the global investment landscape: India. With its robust economic growth, burgeoning industries, and a track record of resilience, India stands tall as a promising hub for long-term wealth creation. In this article, we embark on an enlightening exploration of India's dynamic market, uncovering the hidden gems that possess the potential to deliver substantial returns over the next 10 years. Join us as we navigate through the complexities of the Indian stock market, shedding light on the best growth stocks for the next 10 years that hold the key to unlocking prosperity in the years to come.
How to Define the Best Stocks for the Next 10 Years?
Defining the best Indian stocks for the next 10 years requires a careful examination of various factors that contribute to long-term success. While predicting the future is inherently challenging, certain criteria can help investors identify stocks with a higher likelihood of performing well over the next decade. 
Key considerations include strong fundamentals such as consistent revenue growth and healthy profit margins, a sustainable competitive advantage, alignment with industries poised for significant growth, capable management and leadership, a focus on innovation and adaptability, shareholder-friendly policies, and a reasonable valuation. However, it's crucial for investors to conduct thorough research, assess their risk tolerance, and seek professional advice to ensure well-informed investment decisions that align with their individual goals and circumstances. Remember, diversification and a long-term perspective remain essential in navigating the ever-changing landscape of the stock market and the best Indian stocks for the next 10 years. 
Best Stocks to Buy in India for Long Term in 2023
Here is a list of the 10 best stocks to buy for the next 10 years:
| | | |
| --- | --- | --- |
| Long-Term Stocks in India | Industry | Market Capitalization of Stocks as of June'23 |
| | Information Technology | $143.75 billion |
| | Banking | ₹ 6,54,604 crore |
| | NBFC | ₹ 4,29,261 crore |
| | Consumer Goods | ₹ 1,09,336 crore |
| | FMCG, Information Technology | ₹ 5,58,453 crore |
| | Information Technology | ₹ 5,36,554 crore |
| | Banking | ₹ 9,35,248 crore |
| | FMCG | ₹ 6,25,285 crore |
| | Multinational Conglomerate | ₹ 17,11,483 crore |
| | Manufacturer and Exporter of aquafeeds | ₹ 5,316.30 crore |
Factors to Consider Before Choosing the Best Stocks to Buy in India for Long Term 2023
Listed below are the top factors you should consider before choosing the best stocks to buy in India for the long term in 2023. 
● Financial Performance: When evaluating a company's financial performance, look at its revenue growth trends. Consistent revenue growth indicates a healthy business. Additionally, examine profitability metrics such as net income and operating margins. Positive and increasing cash flow is also essential as it ensures that the company can cover its expenses and invest in future growth.
● Industry Analysis: Conduct a thorough analysis of the industry in which the company operates. Identify trends, market dynamics, and growth prospects. Consider factors such as market size, demand-supply dynamics, competitive landscape, and regulatory environment. Look for industries that are poised for growth due to technological advancements, changing consumer preferences, or government initiatives.
● Regulatory Environment: The regulatory landscape can significantly impact a company's operations, especially in heavily regulated sectors. Stay updated on government policies, regulations, and reforms that could affect the industry or specific companies. Understand how regulatory changes might impact the company's revenue, costs, or compliance requirements.
● Risk Assessment: Assessing risks is crucial before investing in any stock. Evaluate the company's exposure to various risks, such as economic downturns, industry-specific risks, geopolitical factors, or regulatory risks. Diversify your portfolio across different sectors and companies to mitigate risk. Consider the company's financial stability, debt levels, and ability to weather economic downturns.
Best Long-Term Stocks India: Overview
Discussed below is an overview of the best growth stocks for the next 10 years: 
● Tata Consultancy Services 
As India's largest IT services company, Tata Consultancy Services (TCS) boasts an impressive global presence, serving clients across diverse industries. With a reputation for delivering cutting-edge technology solutions and a strong emphasis on innovation, TCS has consistently exhibited robust revenue growth and profitability. Its extensive expertise in areas such as cloud computing, artificial intelligence, and data analytics positions the company well to capitalize on the digital transformation wave in the coming years.
● ICICI Bank 
ICICI Bank, one of India's premier private sector banks, has garnered a sizable market share and a loyal customer base through its comprehensive range of banking products and services. With a strong focus on technology-driven solutions and digital banking initiatives, ICICI Bank has enhanced its operational efficiency and customer experience. 
● Bajaj Finance
Bajaj Finance has emerged as a leading non-banking financial company (NBFC) in India, catering to the growing consumer finance needs of the population. With a diversified portfolio encompassing segments such as consumer loans, two-wheeler loans, and SME lending, Bajaj Finance has witnessed impressive growth and established itself as a trusted financial partner for individuals and businesses.
● Godrej Consumer Products
Known for its portfolio of consumer goods, Godrej Consumer Products has gained prominence both domestically and internationally. The company has successfully captured consumer preferences and maintained a strong market presence with a wide range of popular household and personal care brands. Godrej Consumer Products' focus on product innovation, strategic acquisitions, and effective marketing strategies position it well to capitalize on the evolving consumer demands and expand its market share in the years ahead.
● ITC
ITC, a diversified conglomerate, operates across multiple sectors, including fast-moving consumer goods (FMCG), hotels, paperboards, packaging, and agri-business. With its wide array of products and services, ITC has built a robust brand portfolio that enjoys strong customer loyalty. The company's emphasis on sustainability, research and development, and its commitment to social and environmental responsibility distinguish it in the market. 
● Infosys 
As a global leader in technology and consulting services, Infosys has carved a niche for itself in the IT industry. With its extensive domain expertise, agile delivery models, and focus on digital transformation, Infosys has consistently delivered innovative solutions to its clients. The company's strong financials, robust client relationships, and global delivery capabilities position it favorably to capitalize on the growing demand for IT services and emerging technologies in the coming years.
● HDFC Bank 
HDFC Bank, India's largest private sector bank, has established itself as a reliable and customer-centric financial institution. With its extensive branch network, innovative digital banking solutions, and comprehensive suite of financial products, HDFC Bank has gained the trust of millions of customers. 
● Hindustan Unilever 
Hindustan Unilever, a subsidiary of the global consumer goods giant Unilever, is one of India's leading FMCG companies. Hindustan Unilever enjoys a strong market presence and brand loyalty with a wide range of popular brands across categories such as personal care, home care, and food and beverages. 
● Reliance Industries 
Reliance Industries is a conglomerate with interests in energy, petrochemicals, telecommunications, and retail. The company's focus on disruptive technologies and innovative business models, such as Reliance Jio, has transformed the telecom sector in India.
● Avanti Feeds 
Avanti Feeds holds a prominent position in the aquaculture industry, particularly in the shrimp feed segment. With its high-quality feed products, Avanti Feeds has established strong relationships with shrimp farmers and has been a key player in India's seafood sector. The company's commitment to research and development, consistent product innovation, and focus on sustainable aquaculture practices position it favorably to capitalize on the growing global demand for seafood, making it an interesting long-term investment option in the agricultural sector.
How to Invest in Indian Stocks for the Long Term Today?
Investing in the best growth stocks for the next 10 years requires a systematic approach. To begin, it's essential to establish clear investment goals. Determine whether you seek capital appreciation, dividend income, or wealth preservation. Defining your objectives will help shape your investment strategy and guide your stock selection process.
Thorough research is crucial before making any investment decisions. Gather information on different companies, sectors, and the overall market. Analyze financial reports, industry trends, competitive positioning, and growth prospects. Utilize research tools, financial news portals, and brokerage reports to gain valuable insights into potential investments.
Conclusion 
While there are no guarantees in the world of investing, investors can position themselves for potential success by considering factors such as solid fundamentals, sustainable competitive advantages, industry tailwinds, capable management, innovation, and valuation. Investing in the stock market carries inherent risks, and diversification is key to mitigating those risks. So, as you set your sights on the future, let these insights guide you towards the potential opportunities within the dynamic landscape of the Indian stock market. Choose wisely, stay informed, and embrace the exciting journey of long-term investing in the best Indian stocks for the next 10 years. 
Start Investing in 5 mins*
Rs. 20 Flat Per Order | 0% Brokerage
Disclaimer
Investment/Trading in securities Market is subject to market risk, past performance is not a guarantee of future performance. The risk of loss in trading and investment in Securities markets including Equites and Derivatives can be substantial.
Open Free Demat Account
Account belongs to
By proceeding, you agree to the T&C.