Types of Land and it's Regulations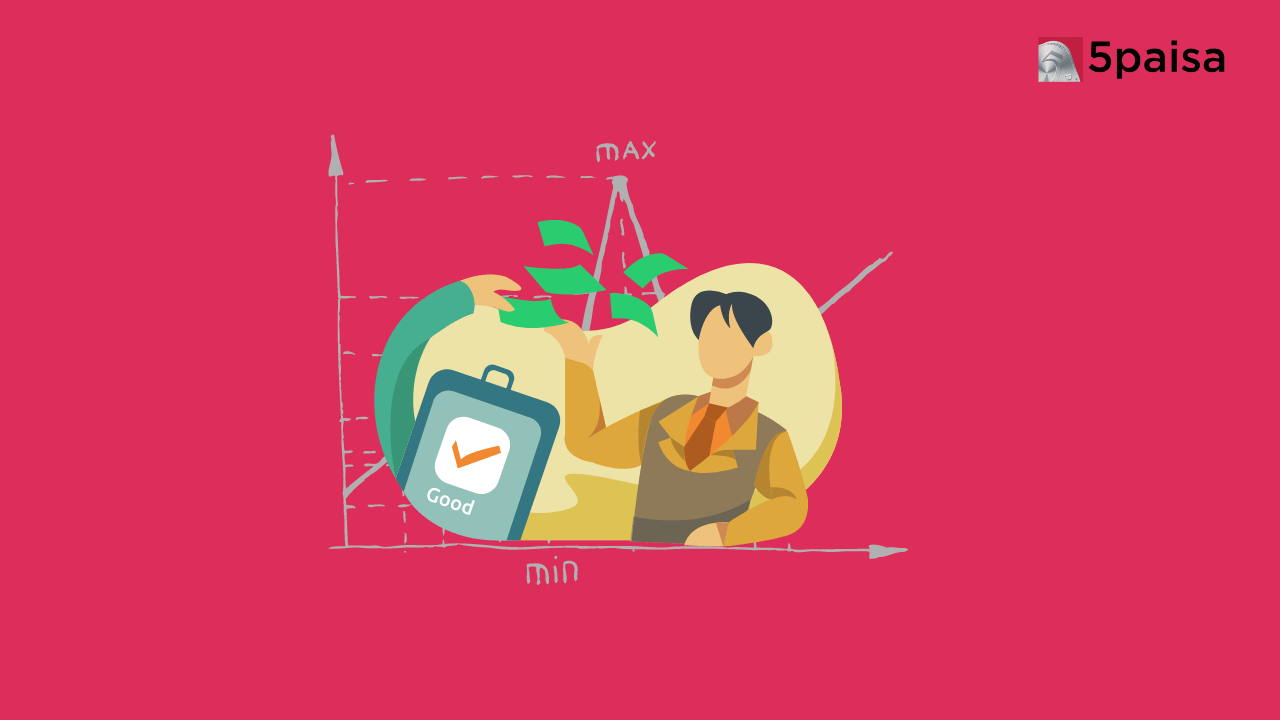 ---

Types of land use in India & Types of Ownership of Land in India: Things that you should know
Let's take a look at types of land first
Land is a valuable resource that is necessary for carrying out a variety of economic operations. Land use is the term for the various ways that land and its resources are used. The use of land is influenced by a number of variables, including its geographic position, population density, and socioeconomic conditions. To assure planned growth in cities, land use planning is a crucial government responsibility. To do this, development authorities have been set up.
Let's talk about the different ways that land is used and the rules that govern it in India.
Residential
This kind of land use is primarily intended for homes, whether they are single- or multi-family structures. But it also covers the many types of density and dwellings that may be built, including low-density homes, medium-density homes, and high-density homes like multi-story apartments. Additionally, there is a category for mixed-use buildings that include residential, commercial, and recreational applications. Hospitals, hotels, and other institutions may be found in residential zones.
Agricultural 
The safeguarding of land parcels from non-agricultural usage is related to agricultural zoning. Laws regulate the number of non-farm residences, the size of properties, and the kind of activities that are permitted in these zones.
Recreational
In this category, the land is used to build sports stadiums, swimming pools, golf courses, playgrounds, open spaces, and parks.
Commercial
Structures including warehouses, retail centers, stores, restaurants, and office buildings fall under the category of commercial land use. Commercial zoning regulations regulate the kind of activities a business can do and the types of businesses that are permitted in a specific area. There are rules that must be followed, such as those governing parking availability, allowed building heights, setbacks, etc.
Industrial
Depending on the nature of industry, numerous forms of industrial land use exist. Industrial zones permit establishment of factories, warehouses, and shipping facilities by companies in the light, medium, and heavy industries. There may, however, be environmental laws that must be complied with.
Recreational
In this category, the land is used to build sports stadiums, swimming pools, golf courses, playgrounds, open spaces, and parks.
Public use
Under this sort of land use, social infrastructure, such as educational institutions and healthcare facilities, is created.
Infrastructure construction
The land is used to build highways, streets, metro stations, railroads, and airports, among other types of infrastructure.
The value of zoning
The local government uses zoning, a scientific technique, to regulate the usage and development of land in a particular area. It entails dividing up the land into several zones to guarantee proper land usage for various objectives. For instance, zoning laws are written to forbid the development of commercial buildings in residential areas. Land use zoning in India is based on the Euclidean method, which refers to land use classifications by geographic region, such as residential or commercial.
Land-Related Regulations in India
In India, zoning regulations are developed by the local municipal governments or local authorities. These regulations control the usage of land and the building of structures. Different land use patterns are adopted in different zones.
The government has many departments that handle land use planning. They are in charge of formulating policies and guidelines for land use planning and development. The authorities also create a land use plan, commonly known as a master plan or development plan. For instance, the draught Master Plan for Delhi (MPD) 2041 and the draught Land Use Plan for Delhi 2041 were created by the Delhi Development Authority (DDA). The MPD 2041 lays out the rules and regulations for the city's future growth.
A draught national land use policy was developed by the rural development ministry in 2013 with the goal of enacting regulations to ensure the best possible land usage based on sensible land-use planning and management.
Types of Ownership of Land in India
Now, let's take an overview of various ways to own land in India,
Property ownership can take two forms: sole ownership or joint ownership. However, there are various types of joint property ownership that have different implications for the rights and responsibilities of the owners. Let's explore these different types in detail.
Individual ownership/sole ownership:
When a property is purchased and registered solely in one person's name, it is considered individual ownership. In this case, only the registered owner has legal rights to the property. For example, if a husband registers a property solely in his name, even if his wife supported him financially, she would not have any legal claim to the property.
Benefits of sole property ownership:
The sole owner has complete control over the property, including the decision to sell it.
The property can be easily divided or transferred since there is only one owner.
In the event of the owner's death, the property is distributed according to their will or applicable inheritance laws.
Joint ownership/co-ownership:
Joint ownership occurs when a property is registered in the names of multiple individuals. Co-owners share ownership of the property, and their rights and responsibilities depend on the specific type of joint ownership.
Joint tenancy: In joint tenancy, each co-owner has an equal share of the property. If one co-owner passes away, their share automatically transfers to the surviving co-owners.
Tenancy in common: In this type of joint ownership, co-owners can have unequal shares of the property. Each co-owner has the right to transfer or sell their share independently.
Coparcenary: This form of joint ownership is specific to Hindu Undivided Families (HUFs) and grants each coparcener (family member) an interest in the property from birth.
Fractional ownership: Fractional ownership involves owning a portion of the property and receiving a deed for that specific fraction. It allows for shared ownership and access to the property at a lower cost.
Property ownership by nomination: This type of ownership allows a property owner to appoint someone to inherit the property after their death. It is commonly used in cooperative housing associations.
Each type of joint ownership has its own legal implications and requirements, and it is crucial to understand the rights and obligations associated with each arrangement.
In conclusion, property ownership can be either sole or joint. Sole ownership grants exclusive rights to the registered owner, while joint ownership involves sharing ownership with others. Understanding the different types of joint ownership is important to ensure clarity and fairness among co-owners.
Regulations
To register a property, you need to follow certain documentation and procedures. Depending on the property's location, the required documents must be submitted to the Sub-Registrar of Assurances. The buyer, seller, and two authorized witnesses must sign the documents, and all parties must provide proof of identity, such as PAN cards, Aadhaar cards, or driver's licenses.
All relevant documents, including the stamp duty receipt and property card, should be submitted to the sub-registrar for verification and approval.
Time Limits and Fees:
The completed paperwork, along with the required fee, must be submitted to the sub-registrar within four months of execution. Failure to do so may require seeking delay condonation within the next four months. It is crucial to register the property within the specified timeframe to avoid any legal complications or disputes.
State-Level Legislation:
Although real estate legislation is centralized, each state has the authority to enact its own regulations. Some states have their own laws governing real estate, while others follow the central laws. Currently, only 13 states have their own specific regulations in place.
Disputes over Real Estate:
In case of any issues, homebuyers can approach special real estate courts established in each state. These courts have been instrumental in expediting the resolution process in recent years.
Penalties for Delayed Projects:
Builders face penalties for project delays. They may be required to refund the entire payment or pay interest until the property is delivered to the homebuyer. 
Laws: Several laws govern property transactions and ownership in India:
1. The Indian Contract Act, 1872:
This Act regulates contract laws, covering the formation, execution, and enforcement of contracts, as well as the rights and remedies of the parties involved.
2. The Transfer of Property Act, 1882:
This Act governs the sale, exchange, mortgage, lease, and gifting of both movable and immovable property, along with part performance and lis pendens. States are responsible for implementing the requirements of this Act.
3. The Indian Stamp Act, 1899, and the Registration Act, 1908:
These acts dictate rules regarding stamp duty payment and the registration procedures for various deeds, documents, and instruments related to property transfer.
4. The Real Estate Regulation & Development Act (RERA) 2016:
This law oversees the real estate industry, ensuring consumer protection and regulating the development, marketing, and sale of real estate projects. RERA also establishes authorities for dispute resolution and mandates project and developer registration.
5. The Foreign Exchange Management Act (FEMA) 1999 and Foreign Direct Investment Policy (FDI Policy):
These govern the sale and purchase of immovable property in India by foreign corporations and non-residents. The FDI Policy sets guidelines for foreign investment in the real estate sector, regulated by the Department of Industrial Policy and Promotion (DIPP) and the Reserve Bank of India (RBI).
It is important to understand and comply with these laws and regulations to ensure a smooth and legally sound property transaction in India.
Frequently Asked Questions
Start Investing in 5 mins*
Rs. 20 Flat Per Order | 0% Brokerage
Disclaimer
Investment/Trading in securities Market is subject to market risk, past performance is not a guarantee of future performance. The risk of loss in trading and investment in Securities markets including Equites and Derivatives can be substantial. Also, The
Open Free Demat Account
Account belongs to
By proceeding, you agree to the T&C.