What to do when stock market crashes?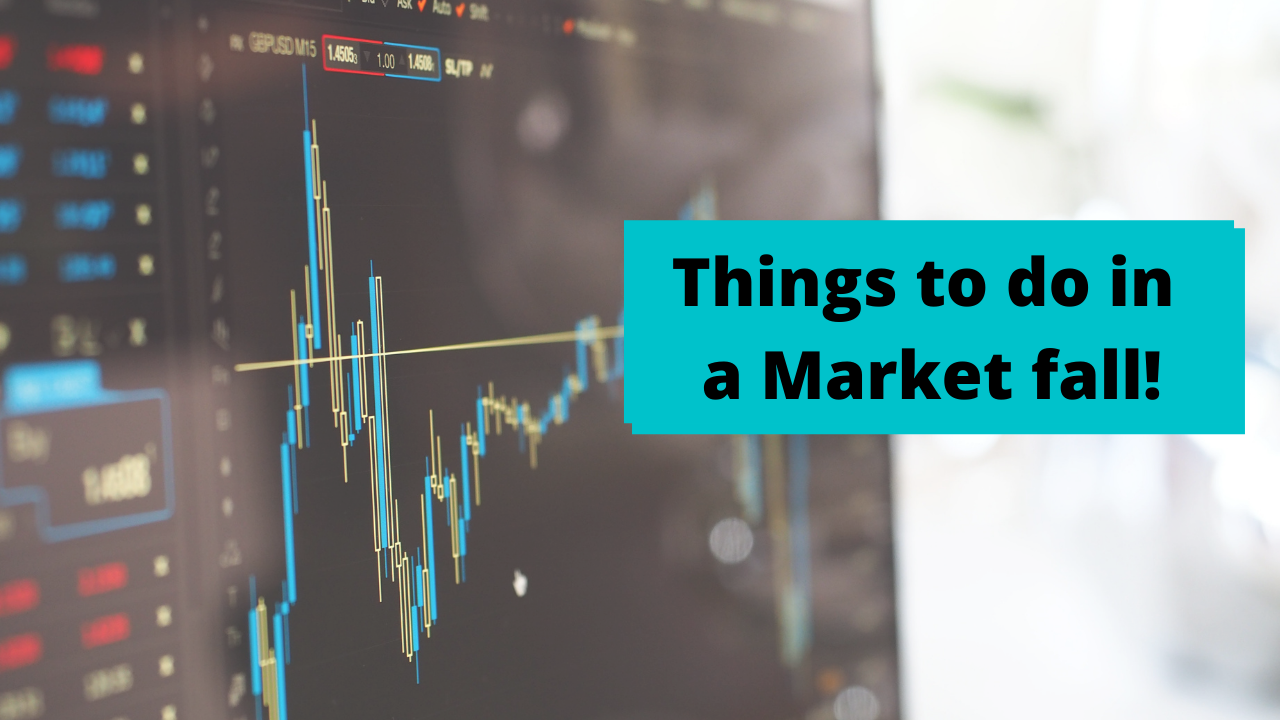 ---

Markets are crashing! Sell and book profits!
Recession aane wala hai, sell your stocks!
Buy the Dip!
A market fall is an opportunity to buy good stocks!
Yeh market or girega, abhi hi beech do!
Re balance your portfolio!
A lot of self proclaimed stock market gurus would comment on markets every time when there is a fall in the market but the truth is it is almost impossible for anyone to predict whether markets would fall or rise and therefore it's always better to ignore the noise and believe in your conviction.
Now, during a market fall an investor either sells his stocks in panic or he stays calm and holds the stocks. The correct way to react to a market fall is to hold the stocks that are fundamentally good and sell the stocks that are either not fundamentally great or are highly overvalued.
It is difficult to identify fundamentally good stocks, but we have some hacks through which you can differentiate between quality stocks and fundamentally weak companies in your portfolio.
1. Sales and Profit growth: In the long run, the share price of a company always mimics the earnings of the company and therefore it's important to see if the company is growing its topline as well as its bottom line. The sales and profit growth will indicate that the company is increasing its market share in the industry.
5paisa tip: Companies use a lot of tactics to inflate their topline, such as recording a lot of credit sales. So, it's prudent to analyze the financials.
2. Promoter holding: Promoters are the people that lead the business, they are basically the "Karta Dharta" of the company, and if their holding is high in the business it reflects their confidence in the business. So a high promoter holding is usually a good sign for a company. Also, if a promoter is reducing his stake in the company, this could mean that he has lost his faith in the company and it should be considered a red flag.
5paisa tip: Always look for promoter pledging, promoter pledging is when the promoter takes loan for the company by keeping his stake as mortgage. Pledging by the promoter is a not always bad but if the promoter pledging is high it can cause of lot of volatility in the share price.

3. High ROCE and ROE: ROCE and ROE, both are important ratios and measure how much money the company is making on the shareholder's money or the capital employed, it basically reflects a company's ability to generate profits from investments. High ROCE and ROE is usually an indicator of a good company.
5paisa tip: Look at the average of ROCE and ROE over a period of time, as companies can inflate the figure for a year by inflating the EPS, therefore it is important to look at the average ROE/ROCE of 5 years.
4. Debt: Volatility in the markets is usually due to macroeconomic conditions, and when there is a downturn in the economy, earnings of most companies decline. And companies that have huge debt on them have to make high interest payments irrespective of their earnings that is why high debt in a company is considered risky.
5paisa tip: Look for companies with high interest coverage ratio, as it determines the company's ability to pay back its interest. 
Quick ratio, Debt to equity ratio are also good metrics to determine the solvency position of the company.

Also Read : Top Gainers NSE
Start Investing in 5 mins*
Rs. 20 Flat Per Order | 0% Brokerage
Open Free Demat Account
Account belongs to
By proceeding, you agree to the T&C.