Why Insurance is Being Sold as Investments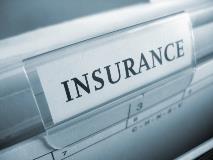 ---

Have you ever thought why your agents, bankers and brokers call you to sell insurancepolicies? This is the time of the year when you might be getting the maximum number ofcalls because most of us are looking to save tax.
When was the last time you quoted your insurance policies when someone asked you about your investments? A lot of people use the terms insurance and investment interchangeably. But in reality, these terms are not similar.
But, where does this confusion come from? Most of the people think that buying insurance is equal to investing because they are being told so by their agents. Have you ever thought why you keep getting frequent calls from your bank executives to sell insurance policies? They convince you till the time you buy a policy. This is because they get a fat commission for selling each insurance policy. Insurance policies are being sold in the name of investing for your future. While the truth is that insurance is not an investment product. The sole purpose of buying an insurance is to secure your loved ones financially.
One of the major point of differentiation between insurance and investment is that insurance does not give you any return (apart from securing your family financially),while investments give you high returns in the long run. Life insurance demands premium either annually or semi-annually, and these premiums are not very low. So it does notmake sense to pay high premium for a product which is not even deriving any profit. It is better to opt for term insurance which has lower premium and serves the purpose of insurance as well. A bank fixed deposit earns you a return of around 9 percent while the return on insurance is just around 3-4 percent.
The ideal way of differentiating insurance and investment is by identifying the basic purpose they serve. A person opting for any of these should be very clear what he wants. If you want to secure your family, go ahead with insurance. If you are looking to make a profit, go ahead and invest. Insurance distributors are paid to sell you policies, and it is a part of their job to convince you to buy insurance policies. It is you who will decide if you want an insurance or an investment. Choose wisely!
Start Investing in 5 mins*
Rs. 20 Flat Per Order | 0% Brokerage
Open Free Demat Account
Mobile No. belongs to
By proceeding, you agree to the T&C.