Why RBI is really withdrawing Rs 2,000 notes and how it will impact the economy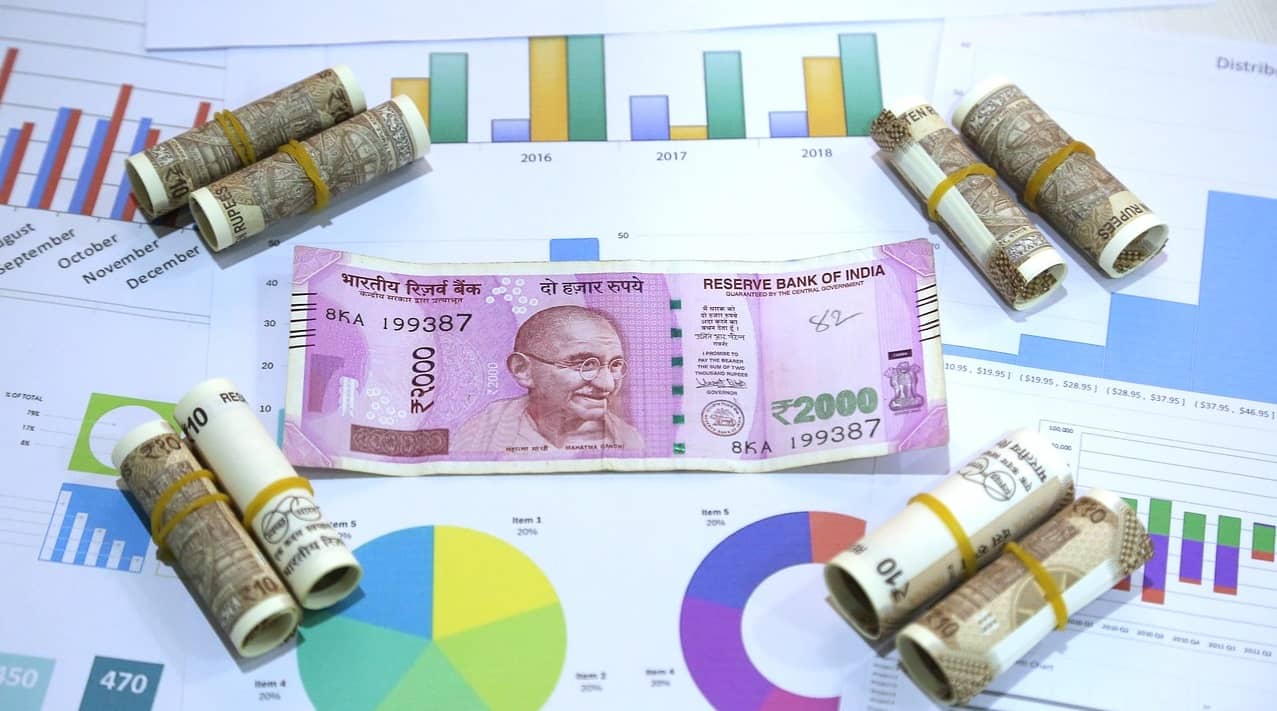 ---

The Reserve Bank of India in a surprise decision on May 19 announced withdrawal of Rs 2,000 notes from circulation. The high-value note was introduced in November 2016 following the demonetisation of Rs 500 and Rs 1,000 notes to quickly replenish the notes in circulation. Here's all you need to know about the decision, its reason, and its likely impact on the economy.
So, first things first, why are Rs 2,000 denomination banknotes being withdrawn?
The Rs 2,000 notes were introduced in November 2016 primarily to meet the currency requirement of the economy in an expeditious manner after withdrawal of the legal tender status of all Rs 500 and Rs 1,000 notes. The RBI had stopped printing of Rs 2,000 notes in 2018-19 and a majority of the notes were issued prior to March 2017 and are at the end of their estimated life-span of 4-5 years.
According to the RBI, the notes have been withdrawn from circulation in pursuance of its clean note policy. Moreover, a high-value note is more prone to counterfeiting, RBI Governor Shaktikanta Das said. Also, because of its high value, the Rs 2,000 note is not very commonly used for transactions in India.
Why did the RBI take the decision now?
The RBI did not specify any reasons for the timing, but it could be possibly timed ahead of the state elections in Chhattisgarh, Madhya Pradesh, Mizoram and Rajasthan in November-December and General Elections in early 2024. Cash usage in India typically rises sharply during elections.
Is this Demonetisation 2.0?
The withdrawal of the Rs 2,000 note is different from the demonetisation in 2016. For one, it is much smaller in scale. In 2016, the government had withdrawn about 86% of the currency in circulation, or Rs 15.51 trillion, at one go.
In comparison, the Rs 2,000 notes comprise only Rs 3.62 trillion, or 10.8% of the currency in circulation. More importantly, unlike 2016, Rs 2,000 notes continue to be legal tender.
What happens to Rs 2,000 notes after September 30?
Though the RBI has asked public to deposit Rs 2,000 notes with banks before September 30, the central bank has maintained that Rs 2,000 notes will continue to be legal tender. It is, however, very likely that the central bank will withdraw the notes once substantial portion of the notes come back to the banks by September 30.
Has the RBI withdrawn notes before?
The RBI in 2014 withdrew from circulation all banknotes issued prior to 2005 though they continued to remain legal tender. At that time, the RBI provided a three-month window to the public to exchange old notes from banks. However, after the time period, non-customers had to provide proof of identity and residence to change more than 10 pieces of Rs 500 and Rs 1,000 notes.
Will the decision hurt growth?
Unlike the 2016 demonetisation, which is estimated to have shaved 1.5-2.0 percentage points of GDP, the impact of withdrawal of Rs 2,000 notes is likely to be marginal because of the much smaller amount involved. Also, unlike 2016 the withdrawn notes continue to be legal tender and so are unlikely to create any major disruption to economic activity. RBI Governor Das said the move will only have a "very marginal" impact on the economy.
What is its impact on banks?
Since public will be returning notes to the banks, it will push up both deposits and liquidity in the banking system. Assuming that about 70% of the Rs 3.6 trillion of the Rs 2,000 notes is exchanged and only the remaining 30% gets deposited, bank deposits will rise by about Rs 1.1 trillion by September 30 from this move alone.
With banks getting additional liquidity, the money market rates will ease and banks could possibly look at reducing lending and deposit rates.
Why is withdrawal of Rs 2,000 notes different from demonetisation?
During demonetisation, there were restrictions on maximum amount an accountholder can withdraw from banks. It meant that most accountholders deposited the entire demonetised Rs 500 and Rs 1,000 notes in the banks, leading to a huge influx of money in the banking system. The money market rates had crashed in 2016 because of the huge surplus with banks. This time, accountholders have an option to exchange the Rs 2,000 notes and the entire money will not be deposited in banks.
Unlike in 2016, when almost 86% of the currency in circulation was withdrawn in one go, Rs 2,000 notes continue to be a legal tender and account for only 11% of the currency in circulation. Also, the public has over a fourmonth window to exchange the withdrawn notes.
Can Rs 2,000 banknotes be used for normal transactions?
Public can continue to use Rs 2,000 notes for their transactions and also receive them in payment. However, they are encouraged to deposit or exchange these notes on or before September 30.
Is there a limit on deposit of Rs 2,000 banknotes into a bank account?
People can exchange Rs 2,000 notes up to a limit of Rs 20,000 at a time. They can exchange notes without filling a requisition slip. The public can exchange the notes without providing an identity proof.
Is there a limit on deposit of Rs 2,000 notes in bank account?
Deposit of Rs 2,000 banknotes into accounts maintained with all banks can be made in the usual manner, that is, without restrictions and subject to compliance with extant Know Your Customer norms and other applicable statutory requirements.
Is it necessary to be a customer to be an account holder to exchange Rs 2,000 notes?
A non-account holder also can exchange Rs 2,000 banknotes up to a limit of Rs 20,000 at a time from any bank branch.
What if someone needs more than Rs 20,000?
Deposit into accounts can be made without restrictions. The Rs 2,000 banknotes can be deposited into bank accounts and cash requirements can be drawn thereafter, against these deposits.
Conclusion
The exchange of Rs 2,000 is likely to be much more orderly than 2016, which saw public standing in queues for hours to deposit demonetised notes in the bank. This time the total amount involved is only one-fifth of what was demonetised in 2016 and notes continue to remain legal tender and the window to exchange is much larger. The move, which will be positive for banks as the liquidity in the system will increase, is unlikely to unearth any black money.
Start Investing in 5 mins*
Rs. 20 Flat Per Order | 0% Brokerage
Open Free Demat Account
Account belongs to
By proceeding, you agree to the T&C.