Will India have its own version of Lockheed Martin or Dassault Aviation one day?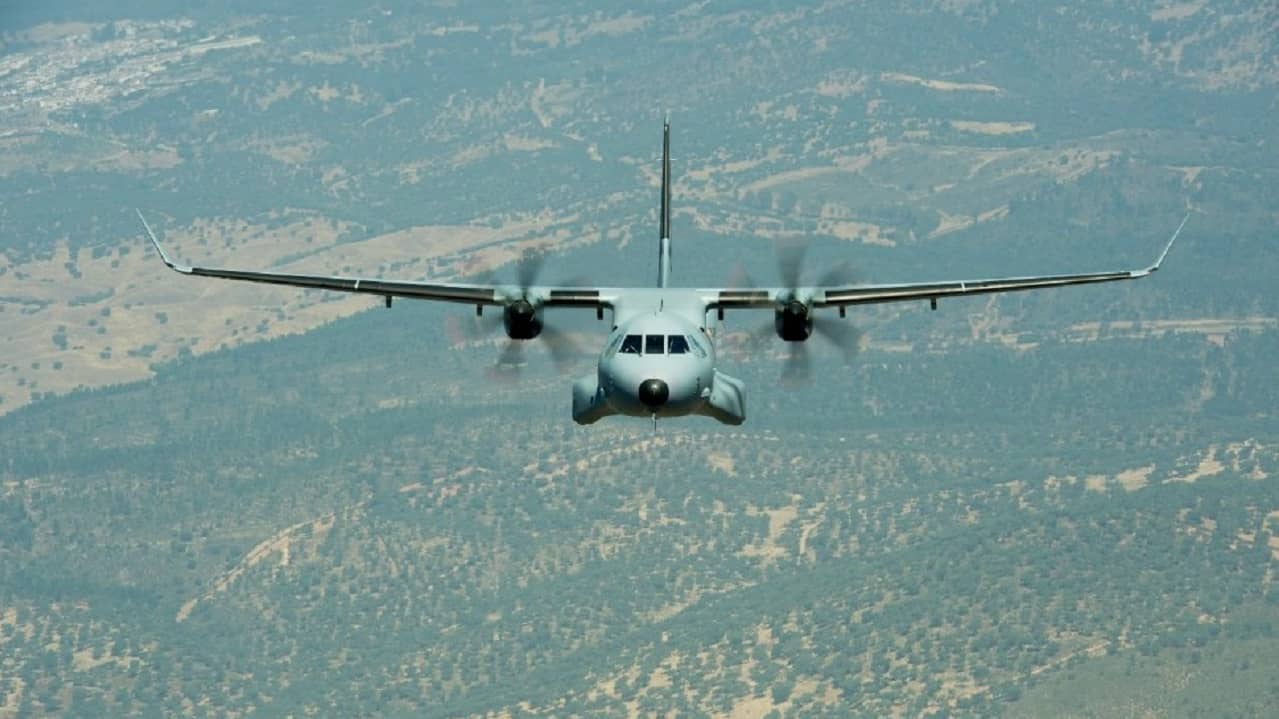 ---

On Sunday, Prime Minister Narendra Modi inaugurated a Rs 22,000-crore project that will produce 56 transport aircraft for the Indian Air Force at Vadodara, in his home state of Gujarat.
At first glance there is seemingly nothing significant in this, as defence projects almost always tend to be multi-billion-dollar affairs. But dig deeper and you begin to see why this is not just another multi-billion-dollar defence contract.
The deal will see Indian conglomerate Tata Group and European aviation major Airbus make and supply the C295 transport aircraft. This is for the first time that the Indian defence ministry has entrusted a private company—Tata Advanced Systems Ltd—to make an entire military aircraft.
And this means two things for India's defence industry. One, it heralds a beginning in the direction of creating an Indian military industrial complex (MIC). Two, and perhaps more importantly at least for the foreseeable future, it effectively ends the monopoly of the Bangalore-based Hindustan Aeronautics Ltd (HAL) which has so far had a monopoly when it comes to making military aircraft in the country.
Although India has had private-sector participation in its domestic defence industry for a while now, it has not managed to develop an MIC of its own on the lines of the US or European countries.
There is no hard and fast definition for an MIC. Loosely put, it describes the relationship between the military and the defence industry of a country that supplies it, seen together as a vested interest which influences public policy.
But why does India even need an MIC?
Growing military spending
Over the last few years, India has become the second-biggest defence equipment importer in the world.  According to a Business Standard report, in 2011-12, India imported $5.7 billion worth of defence equipment. In 2022-23, it intends to import $6.5 billion. But imports hit $7.8 billion in 2021-22, and $7.6 billion in 2020-21.
Further, according to a report by the Stockholm International Peace Research Institute (SIPRI) cited by The Indian Express, in 2021 India spent Rs 76,598 crore on arms and defence equipment.
It is this staggering defence import bill that India wants to cut back on, without compromising on its national security, especially with near continuous strife on the Chinese and Pakistan borders.
To be sure, over the last few years, India has been bringing its defence import bill down and has also increased its defence exports. According to the SIPRI report cited above, India ranks fourth among 12 Indo-Pacific nations in self-reliant arms production capabilities. China tops the list, Japan is second, South Korea is in third place, and Pakistan is at number eight.
While India has been lowering its arms import bill and increasing exports, the same study points out that the country is highly dependent on imports of complete foreign major arms, including many produced under licence or as components for its domestic production.
Of India's total volume of procurement in 2016–20, 84% was of foreign origin. Domestic arms companies provide only 16% of its total procurement. According to the study, the significant arms sales of local firms and the high level of licensed production push India to fourth position in the list.
In other words, what India lacks is a robust original equipment manufacturing, or OEM, grid in the defence sector, which continues to be dominated by state-owned players.
Hindustan Aeronautics, Indian Ordnance Factories, Bharat Electronics, Mazagaon Docks and Cochin Shipyard are among the major Indian arms servicing companies. The Hinduja group-owned Ashok Leyland, one of the largest suppliers of trucks to the Indian Army, is the only company ranked in the top 50 in the Indo-Pacific, as per the SIPRI. 
Interestingly, the new aircraft deal comes even as the country still has several big-ticket projects in the pipeline. India has seven Uncrewed Maritime Vessel projects ongoing. In the private sector, Larsen & Toubro has been developing autonomous underwater vehicle (AUV) prototypes on its own and in collaboration with foreign partners, such as Italy's EdgeLab, while the Defence Research and Development Organisation (DRDO) and the Central Mechanical Engineering Research Institute have been considering development of AUV prototypes.
Apart from these, the muti-billion-dollar deal to acquire the French Rafale fighter jets for the IAF are set to generate offsets contracts worth Rs 30,000 crore. One of the key beneficiaries of these contracts will be the Anil Ambani-controlled Reliance Defence, although the entire deal had been mired in controversy with opposition parties saying the company was getting an undue advantage.
An October 2018 report in The Economic Times, however, said that Reliance Defence could get just over 3% of the Rs 30,000-crore Dassault Aviation offsets contract, contrary to the impression that it is the biggest beneficiary of the Rafale fighter jets deal. The joint venture, Dassault Reliance Aviation Limited (DRAL), will see an investment capped at €100 million (Rs 850 crore) for setting up a plant to manufacture parts for Falcon executive jets.
Making in India
The numbers notwithstanding, several major Indian business houses now have at least some exposure to the defence sector. Some of the prominent names include Godrej & Boyce, Bharat Forge, the Kalyani Group, Larsen & Toubro, Mahindra Aerospace and, of course, the Tata Group.
The government has been aggressively pushing indigenisation in the Indian defence sector. The annual union budget of 2022 made a big push for 'Make in India' in the country's defence sector.
Of the Rs 2.33 lakh crore earmarked for defence spending, Rs 1.52 lakh crore were for capital allocation which is meant to cover both new purchases as well as payments for past procurements.
Of this amount, 68% was reserved for procurement from the Indian industry. In Budget 2021, Rs 70,221 crore, or about 63%, of the defence capital allocation was reserved for Indian industry. Meanwhile, 58% of the defence capital allocation was reserved for Indian industry in 2020-21, when such a component was set aside for domestic defence firms for the first time.
In her Budget speech, finance minister Nirmala Sitharaman had said private industry would be encouraged to take up design and development of military platforms and equipment in collaboration with the DRDO and other organisations through a special purpose vehicle (SPV) model. The finance minister added that an independent nodal umbrella body would be set up for meeting wide-ranging testing and certification requirements.
The finance minister also said that a quarter of the research and development (R&D) budget of the Ministry of Defence will be set aside for private players, including start-ups and academia.
But could these efforts really help develop a local defence industry that is as world class and cutting edge as that in the US, Europe and Israel?
Expert opinions remain divided. While experts feel that such a quota will certainly help Indian industry, orders placed under this quota might have sub-orders placed with foreign companies.
Experts also say that it is important to understand what proportion of each defence order is made up of imported sub-components and how much actual value addition is being done by Indian industry.
They say that the key to developing a local MIC is that development and engineering of defence equipment must take place in the country. Apart from this, commercial use of defence technology developed indigenously will be key.
Strategic affairs expert Milind Kulshreshtha says rapid innovations in civilian technologies have outpaced military technologies over the last three decades, especially at the sub-component levels in the electronics and software industries.
"From the earlier times when more spin-offs from the military to the civilian sector were taking place, some reverses are occurring now. The commercial applications in areas like space sciences, cryptography, communications etc. have been drivers of many modern military solutions," he said in an article in The Financial Express.
Moreover, Kulshreshtha stressed on the development of regional defence industrial corridors. "For India, the UP Industrial Defence corridor and Tamil Nadu Defence corridor are to evolve as the hub for private industries, subcontractors, skilled manpower and R&D for manufacturing military systems and technologies," he noted.
Start Investing in 5 mins*
Rs. 20 Flat Per Order | 0% Brokerage
Open Free Demat Account
Account belongs to
By proceeding, you agree to the T&C.