Listing Details
Listing Exchange

BSE, NSE

Listing Date

30-Nov-23

IPO Price Range

₹ 475

Listing Price

₹ 1199.95

Listing Change

140.0 %

Last Traded Price

₹ 1185.7

Current Change

137.1 %
Tata Technologies IPO Details
Open Date

22-Nov-23

Close Date

24-Nov-23

Lot Size

30

IPO Size

₹ 3042.51 Cr

IPO Price Range

₹ 475 to ₹ 500

Min Investment

₹ 14250

Listing Exchange

BSE, NSE

Basis of Allotment

28-Nov-23

Refunds

29-Nov-23

Credit to Demat Account

29-Nov-23

Listing Date

30-Nov-23
Tata Technologies IPO Subscription Status
| Date | QIB | NII | Retail | TOTAL |
| --- | --- | --- | --- | --- |
| 22-Nov-23 | 4.08 | 11.93 | 6.05 | 6.34 |
| 23-Nov-23 | 8.55 | 31.19 | 11.56 | 15.10 |
| 24-Nov-23 | 203.41 | 62.11 | 16.50 | 69.43 |
Tata Technologies IPO Synopsis
Tata Technologies Limited IPO is all set to open from 22nd November to 24th November 2023. The company is engaged in the business of providing engineering services. The IPO includes an Offer for Sale (OFS) of 60,850,278 equity shares worth around ₹3042.51 cr. The share allotment date is 28th November, and the IPO will be listed on 30th November on the stock exchanges. The price band is ₹475 to ₹500 per share and the lot size is 30 shares.    
JM Financial Limited, Citigroup Global Markets India Private Limited, and BofA Securities India Limited are the book-running lead managers for this IPO, while Link Intime India Private Limited is the registrar. 
Objective of the Tata Technologies IPO
The company will not receive any proceeds. The entire Offer Proceeds will be received by the Selling Shareholders.
Tata Technologies IPO Video:
About Tata Technologies
Established in 1994, Tata Technologies Limited offers engineering services globally, which include product development and digital solutions such as turnkey solutions. The company is part of Tata Group and caters to global original equipment manufacturers ("OEMs") and their tier 1 suppliers. Tata Technologies specialises in the domain of the automotive industry and serves allied industries such as aerospace and transportation and construction heavy machinery ("TCHM").
The company ranks first among all India-based ER&D service providers and is among the top two globally, in electrification. As of September 30, 2023, Tata Technologies has a presence in Europe, North America, and Asia Pacific regions via its 19 global delivery centres. 
Peer Comparison
●    KPIT Technologies Limited
●    Tata Elxsi Limited
●    L&T Technology Services Limited
 
For More Information:
Tata Technologies IPO GMP
Webstory on Tata Technologies IPO
Profit and Loss
Balance Sheet
| Particulars (in Rs. Crores) | FY23 | FY22 | FY21 |
| --- | --- | --- | --- |
| Revenue | 4414.17 | 3529.58 | 2380.91 |
| EBITDA | 908.68 | 694.46 | 430.53 |
| PAT | 624.03 | 436.99 | 239.17 |
| Particulars (in Rs. Crores) | FY23 | FY22 | FY21 |
| --- | --- | --- | --- |
| Total Assets | 5201.48 | 4217.99 | 3572.73 |
| Share Capital | 81.13 | 41.80 | 41.80 |
| Total Borrowings | 2212.01 | 1937.83 | 1430.58 |
| Particulars (in Rs. Crores) | FY23 | FY22 | FY21 |
| --- | --- | --- | --- |
| Net cash generated from / (used in) operating activities | 401.37 | -38.68 | 1112.89 |
| Net cash from / (used in) investing activities | -487.42 | 74.20 | -673.57 |
| Net cash flow from / (used in) financing activities | -346.86 | -44.41 | -44.07 |
| Net increase (decrease) in cash and cash equivalents | -432.90 | -8.88 | 395.24 |
Tata Technologies IPO Key Points
Strenghts

1. The company has deep expertise in the automotive industry.
2. It also has differentiated capabilities in new-age automotive trends such as electric vehicles ("EVs").
3. The company has a diversified clientele spread across the globe.
4. Its delivery centres are located globally to ensure client engagement and scalability.
5. It also has a proprietary e-learning platform to tap into the large upskilling and reskilling market.
6. Brand value and recognition are well-established.
7. The management team and board are quite experienced.


Risks

1. The company's major automotive sector and top five clients.
2. Negative cash flow in the past.
3. Exposed to foreign exchange rate fluctuations.
4. The company operates in a very competitive industry.
5. The company claims deductions under special tax holidays for units set up in special economic zones in India. Thus, any changes in that can impact the business.
Tata Technologies
How to apply for IPO?
Login to your 5paisa account and select the issue in the
current IPO section

Enter the number of lots and price at which you wish to
apply for

Enter your UPI ID and click on submit. With this, your
bid will be placed with the exchange

You will receive a mandate notification to block funds in
your UPI app

Approve the mandate request on your UPI and funds
will be blocked
Open Demat Account in 5 minutes
Be a part of the 5paisa community - the first listed discount broker of India
There is some issue, try later
Tata Technologies IPO FAQs
IPO News
Top Stories for you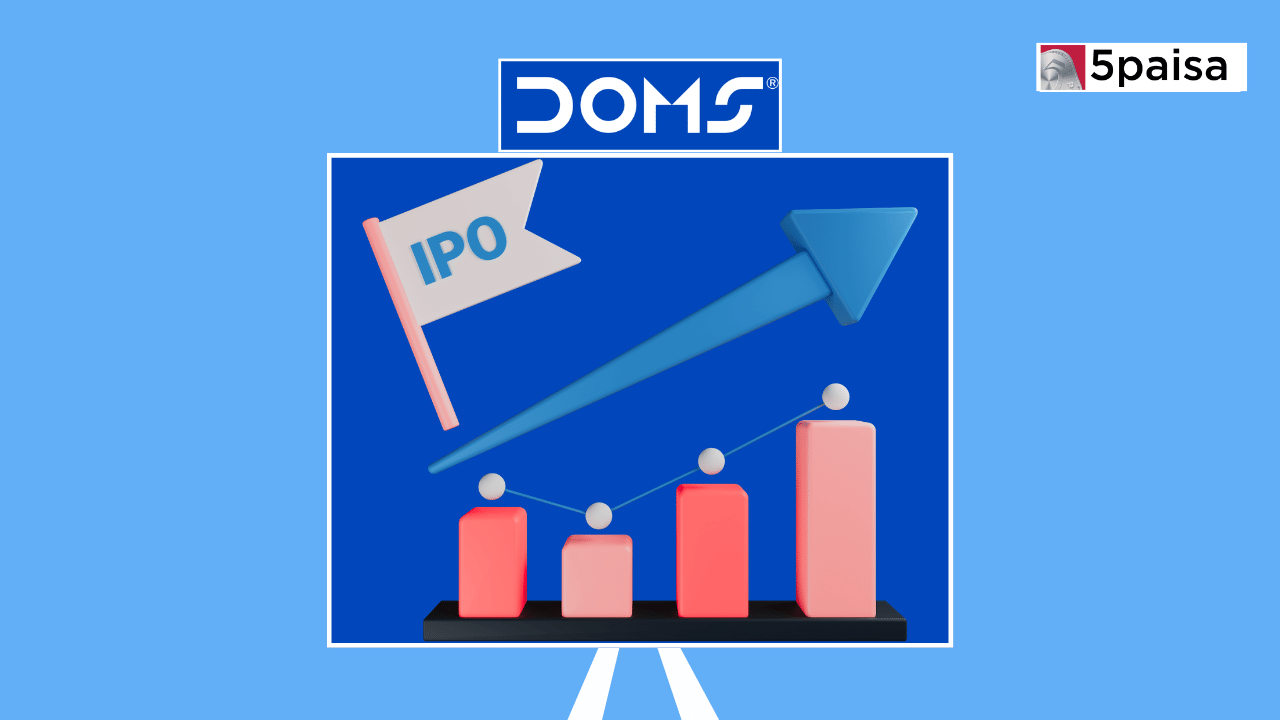 DOMS Industries Ltd was incorporated in the year 2006 as a stationery and art product company. The company is primarily engaged in designing, developing, manufacturing, and selling a wide range of stationery products under the flagship brand, DOMS. DOMS Industries Ltd is the second largest stationery player in India by volumes and ...
IPO Blog
Top Stories for you
Quick take on the IPO of Sheetal Universal Ltd The IPO of Sheetal Universal Ltd opened for subscription on 04th December 2023 and closed for subscription on 06th December 2023. The stock of Sheetal Universal Ltd has a face value of ₹10 per share and it is a fixed price issue with the issuer price already fixed at ₹70 per share. The Sheetal Universal IPO has only a fresh ...
IPO Guide
Top Stories for you
The IPO cycle, also referred to as Initial Public Offering Cycle, allows private companies to go public and offer the company's shares to the general public for the first time. It ...