5 Financial Priorities When You Turn 40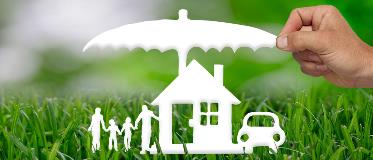 ---

Whether it's your 20's, 30's or your 40's, every decade brings its own set of experiences and expectations. However, it can be said that there is something sweet about your 40's. You are more or less settled in your life, where you have a fair idea of what your future will be like.

This decade also signals the approach of your retirement, and hence, you cannot afford to make any financial mistakes as opposed to your carefree 20's where new things were considered adventurous and worth a try.
 
Following are the five priorities that any 40-something should abide by :

1.Make Sure You Are Insured
There is a big difference between being insured just for namesake and being adequately insured while taking your lifestyle into consideration. Don't delay in buying the right insurance policy[Keywords are added in Bold in the article. Please make sure to add keywords in the article and make them bold from the next time. ] as there is a hike in premium rates as your age progresses. 
Term insurance is a great way of getting a high-risk cover as well as keeping your savings intact. A comprehensive health cover is a must as well in the face of ever-rising healthcare prices. 

2.Get Your Family Involved 
Many don't realise it, but it makes a world of difference when our family members are in sync with our financial goals. Whether it's your parents or spouse, by aligning your financial plan with them, you can save more as opposed to going at it alone. Even a minuscule amount at present can add up to great savings for the future. 

3.Learn Something New
Just because you are in your 40's doesn't mean that you have to settle down completely. Mix up that routine by practising a skill that you've always wanted to master. This also prevents the eventual complacency that comes with getting used to your regular work.
A well-learned skill can translate to a new side venture which will lead to you earning and eventually saving more money for your retirement corpus. 

4.Wipe Off Your Debt
Without you even knowing it, being in debt takes away a huge chunk of your future savings. Thus paying off all your high-interest debt (other than long term home loan) is the first step towards being financially sound. 
Start using portions of your bonuses or even tax refunds to pay off your high-interest credit card bills and other accrued debt, or else you will end up losing a huge chunk of savings in interest payments. 
It also makes sense to start organising your expenses. By now most of your bills should be on auto pay which makes your expenses streamlined and easier to keep track of. It also saves valuable time. 

5.The Retirement Goal
There is no better time than your 40's to seriously start building up your retirement savings. Create a retirement fund and keep a portion of your income dedicated towards its growth. You can also invest in Public Provident Fund and National Pension Schemes by the government for better returns. 
In a nutshell

As the saying goes, 'It's better late than never,' take control and manage your finances well in your 40s so that they take care of you when you need them later. A better plan would be to have an organised approach by  getting a financial planner/portfolio manager to draw up a retirement portfolio for you.
Start Investing in 5 mins*
Rs. 20 Flat Per Order | 0% Brokerage
Open Free Demat Account
Account belongs to
By proceeding, you agree to the T&C.