ChatGPT: Can AI steal our jobs?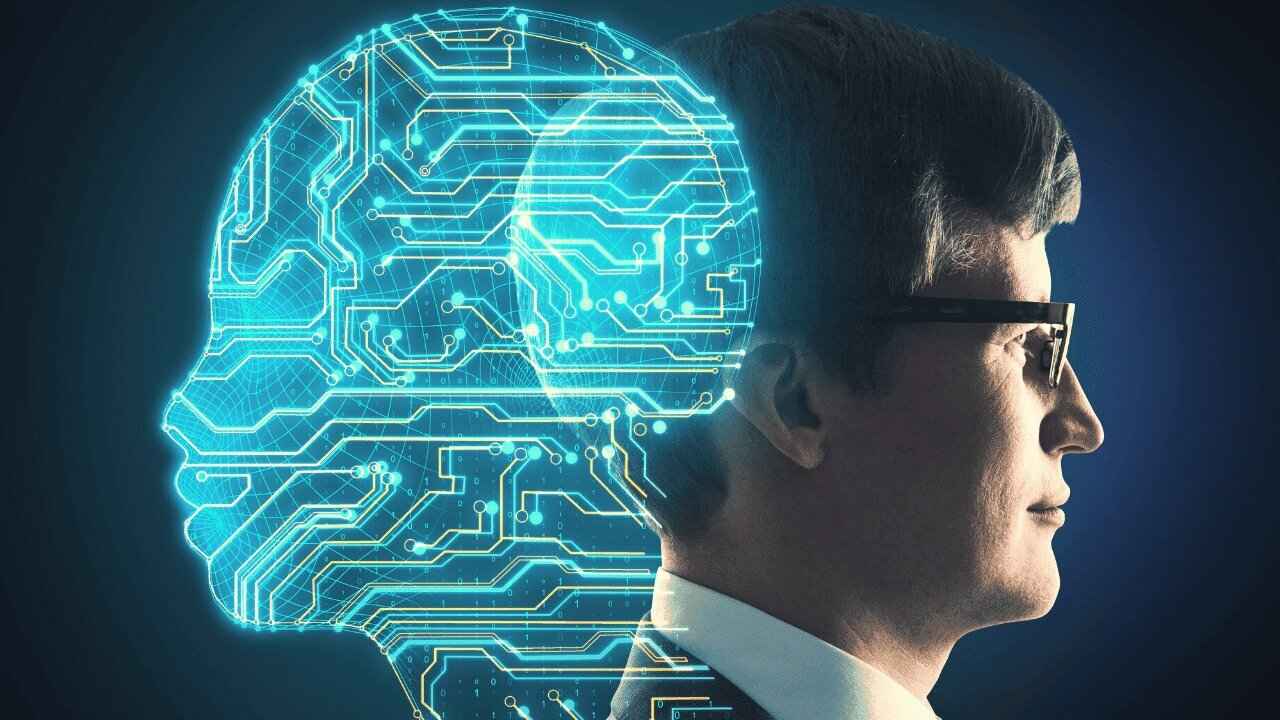 ---

It took Instagram 2.5 months to get 1 million users, for Facebook it was 10 months, for Pinterest it took 20 months, but for ChatGPT it took just 5 days to get 1 million users.
The AI tool has taken the internet by storm and we have to talk about it!

What exactly is ChatGPT?

Imagine a world where you could have a conversation with a machine that understood you perfectly and could respond in a way that was virtually indistinguishable from a human. That's the world of ChatGPT, a revolutionary new language processing tool that uses advanced artificial intelligence algorithms to understand and generate natural language text.
To give you a sense of what ChatGPT is like, let me tell you a story. Imagine you're a busy college student, trying to juggle your studies, a part-time job, and a social life. You're working on a research paper, but you're struggling to find the right words to express your ideas. That's when you decide to try ChatGPT.
You open the app on your phone, and type in your question: "How can I make my research paper more interesting and engaging?" Almost instantly, ChatGPT responds with a thoughtful and well-written answer: "One way to make your research paper more interesting is to use examples and anecdotes to illustrate your points. This can help make your writing more relatable and engaging for your readers. You could also try using more vivid and descriptive language to create a more vivid and immersive experience for your readers."
Hold up, I did not write the above three paragraphs, ChatGPT did. I asked it to explain itself through a story and that's what I got! Amazing, no? 
It can do your homework, write blogs, and even write code for a website. Netizens have used ChatGPT in the most unique ways possible and it hasn't disappointed them. A start-up founder found out, that ChatGPT could answer the most difficult code challenges he assigned to candidates in the interview process. 
A user found out it could ChatGPT could create a weight loss plan for him. First, it determined his total daily energy expenditure then it provided him with calorie targets to lose weight. It also provided him a meal plan, grocery list, and workout plan.
Personal dietician, who?
For years, technologists have claimed that AI will transform business,they will bring vast benefits to both firms and customers. And we are in a time when AI-powered products are moving out of labs and creating value for people. For instance, Delhivery, one of the leading logistics company in India, uses artificial intelligence to determine whether a shipment can be flown based on its description and on-ground movement constraints. Google uses AI to improve its search results.Amazon uses AI to manage its supply chains operations.
Not just it, AI companies have developed products that are helping thousands of resource scarce start-ups build products. For instance, AI software like Jasper and Copyai, can create marketing copies in seconds. Want a social media caption, or a cold email, just put in your requirements and it would generate the content in seconds. 
Then we have, softwares like Dall-e and Midjourney, that can create images on the prompts by the user. For ex, I asked it to create an image of two dinosaurs having a conversation, and here's what I got! You want a Monalisa painting or a logo for your new start-up, it can make it all.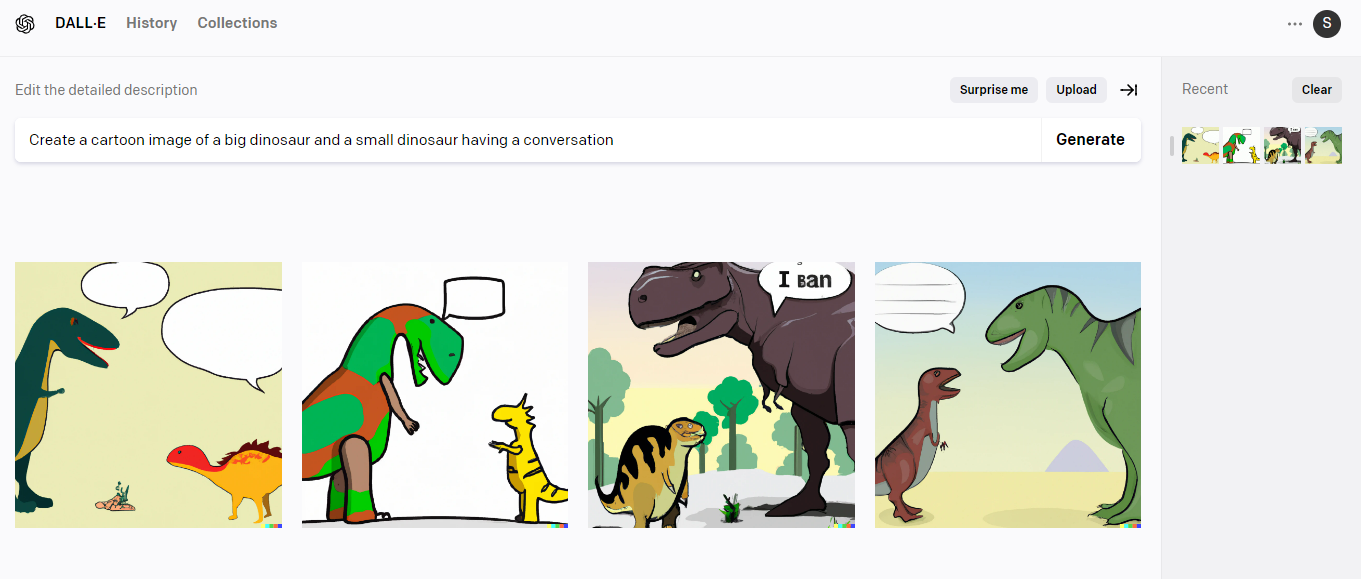 From logistics to copywriting, AI is changing the way we work. That's why even amid a global slowdown, VCs are pouring billions into AI firms. 
According to data by Pitchbook, In 2022, VCs have invested $67bn in firms that specialize in AI.
Microsoft is said to be in talks to increase its stake in Openai, the company that operates ChatGPT and other AI tools. The parent company of Google, Alphabet, plans to invest $200 million in Cohere, a rival to Openai. 
The coming decades would be ruled by AI. Now, coming to the question that is haunting people: Is AI going to steal our jobs?
Not really. In fact, the opposite AI is going to create more jobs than it will take. As PredictLeads, AI firms posted around 7,000 job ads per month for AI and machine-learning experts in the three months to November, ten times what they did in the first quarter of 2020.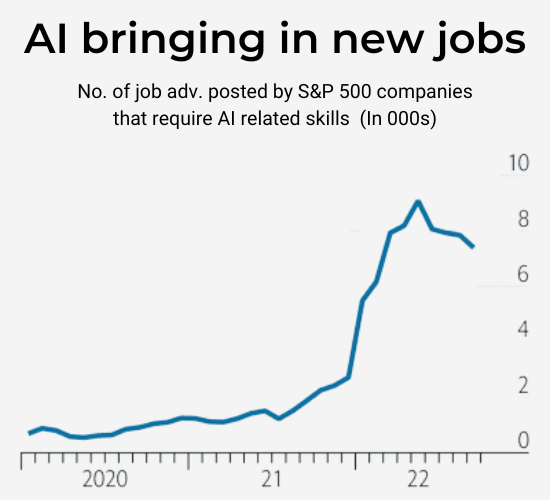 Also, these AI tools cannot replace humans because at times they can be completely incorrect. They can provide completely incorrect information and present it as facts.
For example, When some researchers at Stanford university fed unfinished content related to Muslims in GPT-3, the results were anti-muslim and could have hurt a lot of users. 
Since AI tools rely on algorithms based on data, which can be at times incorrect and biased, they can provide incorrect information.
This may help explain why only 25% of respondents to McKinsey's survey said that artificial intelligence had helped them in increasing their earnings. Companies seeing a large benefit (an increase in earnings of over 20%) are in the low single digits and many of them are tech companies
AI does not have human knowledge or skill but operates on data, therefore they might not take our jobs but yes we may have to reskill ourselves to adapt to the new world of AI.
Start Investing in 5 mins*
Rs. 20 Flat Per Order | 0% Brokerage
Disclaimer
Investment/Trading is subject to market risk, past performance doesn't guarantee future performance. The risk of trading/investment loss in securities markets can be substantial. Also, the above report is compiled from data available on public platforms.
Open Free Demat Account
Account belongs to
By proceeding, you agree to the T&C.