When Google lost $100 billion because of a Tweet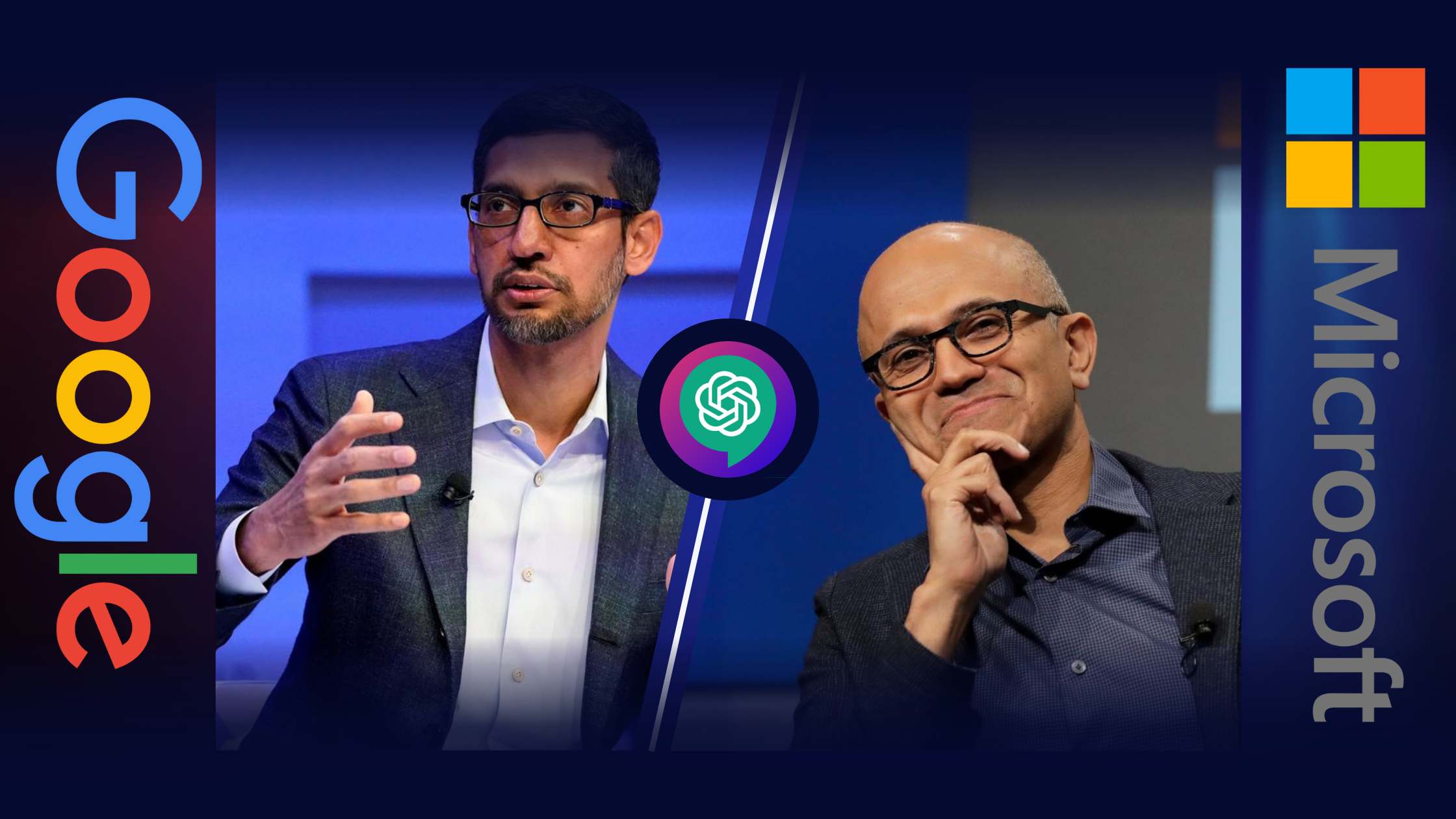 ---


Ever Since OpenAI released its artificial intelligence (AI) chatbot, ChatGPT, to the public in October, we have been told that it will revolutionize content marketing, journalism, and education. 
It has been hailed as one of the most significant innovations of recent times, expected to trigger a paradigm shift that will have a lasting impact on numerous industries, permanently altering their landscapes.
I agree with this belief. It is going to have a huge impact on most industries, and one industry that it going to change completely is Search.
In the start of this month, two consecutive press events were conducted by two companies that rule the Search industry i.e Microsoft and Google.
Any guesses why these events were done? 
Well, these events were conducted by Google and Microsoft to showcase their supremacy in the Artificial intelligence space.
While one event was a blockbuster and amazed everyone, the other event was a sheer embarrassment to the company. 
Let's see what happened in both of these events. I'll start with Microsoft.
Microsoft in its press event unveiled the new and improved Bing search engine, which uses an upgraded version of the same AI technology that makes the chatbot ChatGPT such a hit. Microsoft has been a laggard in the search space, with Bing's popularity nowhere near that of Google. But now it intends to change that with its AI Chatbox integrated search engine.

The latest version of Bing had quite a show-and-tell! Users were given not one, but two ways to view their search results. The conventional method, a list of links, appeared on the left, while a summary of answers popped up on the right. Plus, there was a ChatGPT-like chat box where users could fire off any questions and get instant answers.
Microsoft has showcased Bing's advanced search capabilities by demonstrating a range of example searches, from finding recipes and travel tips to shopping for furniture from Ikea. In an impressive demo, Bing was able to generate a 5-day itinerary for a trip to Mexico City, complete with links to more detailed information.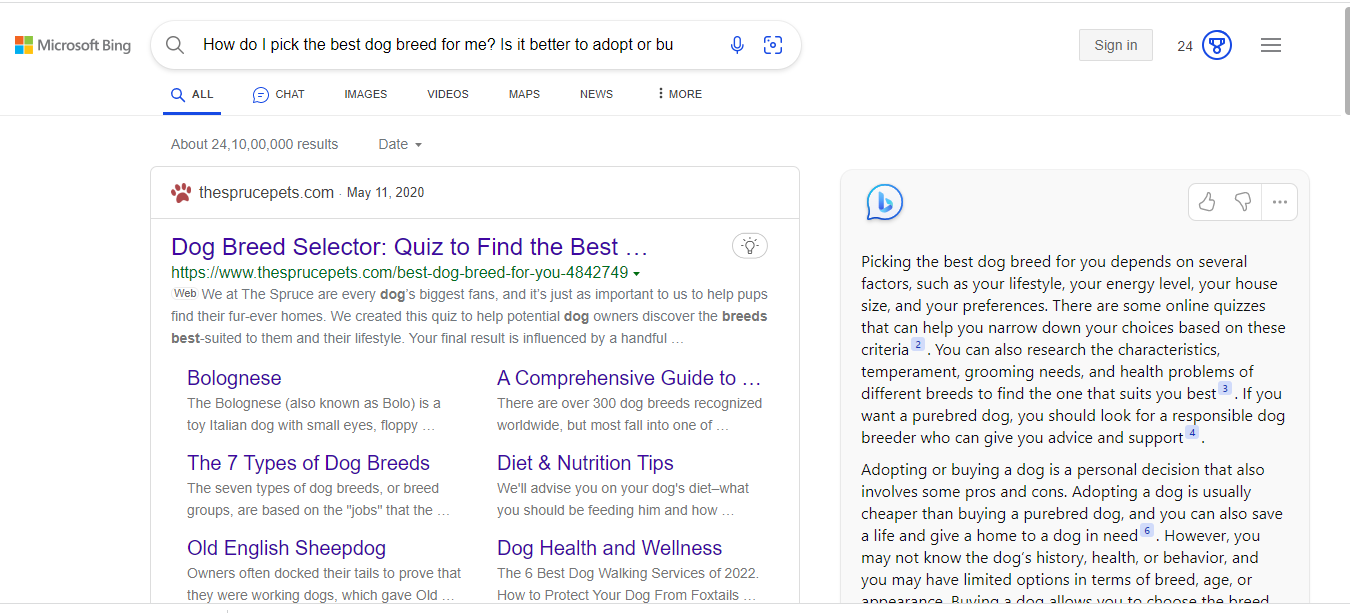 Unlike ChatGPT, Bing's new "Prometheus Model" can retrieve news about recent events and even answer questions about its own launch with articles published in the last hour. These upgrades are powered by an improved version of GPT 3.5, the same AI language model that ChatGPT uses. Microsoft claims that the Prometheus Model is even more powerful than GPT 3.5, providing more accurate and up-to-date search results with annotated answers.

"I hope with our innovation they [Google] will definitely want to come out and show that they can dance. I want people to know that we made them dance," said Satya Nadella, CEO of Microsoft.

In addition, Satya Nadella believes that the company's AI tools will break down Google's competitive advantage. He openly declared that profit margins for search will continue to decrease, and boasted about his ability to make Google react.

But Google wasn't going to sit back and relax. After Microsoft wowed the world with their AI offerings, Google decided to follow suit by previewing their own at an event in Paris during the wee hours of the West Coast. While the majority of the event focused on Google's visual search features, a quick demo was given on Bard. Google also teased a "new generative AI feature" that can summarize information from multiple internet sources and recognize different perspectives, but when it will be available is still a mystery.

Before the event in Paris, Google was hyping up Bard by sharing promotional posts on their social media handles to show off its power. They even posted a cool GIF where Bard answered the question, "What new discoveries from the James Webb Space Telescope can I tell my 9-year-old about?" Bard gave a super informative answer with three bullet points, including an incorrect point that the telescope "took the very first pictures of a planet outside of our own solar system."

After the incident, Alphabet Inc, the parent company of Google, lost $100 billion in market value
However, it's important to note that this small mistake by Bard wasn't the only reason Google shares lost their value. In fact, the primary reason for the dip in value was a concern that Google might be falling behind Microsoft in the AI race.

However, to me, this seems unlikely. For years, Google has been developing AI models and is distinguished from other companies by its extensive collection of data, which includes virtually all information on the internet. In addition, Google has access to massive training sets that have been created through the digitization of millions of books. In terms of technology, Google certainly doesn't lack behind Microsoft.
It's also worth noting that the AI chatbot of ChatGPT, which I am a part of, is based on the Transformer-based GPT-3 language model, which was developed by Google Research and made available for public use in 2017. We can only begin to imagine what it can create with its own data.

Another advantage that Google has over Microsoft is its superior distribution network, which provides an unfair advantage. Despite having similar financial resources, talent, and research access, both companies will continuously compete to release more advanced AI models every six months. The key to success in this race will be distribution. Google has an advantage here due to its widespread usage as a default homepage for search.

So, if Google's tech is better than Microsoft, then why are investors worried? The advantage of using AI-powered search is its ability to present search results in plain language instead of a list of links, which can potentially enhance browsing speed and efficiency. However, search engines like Google make money through advertising, so the integration of these AI chatbots can have a huge impact on its ad revenue. This is why investors are concerned about the impact of this on targeted advertising.

In conclusion, Google has been at the forefront of AI development for years, and its extensive data collection, access to massive training sets, and superior distribution network provide it with an edge over Microsoft. While investors may be concerned about the impact of AI chatbots on Google's ad revenue, it's important to remember that the company has a history of innovation and will likely continue to lead the AI race.
Start Investing in 5 mins*
Rs. 20 Flat Per Order | 0% Brokerage
Disclaimer
Investment/Trading in securities Market is subject to market risk, past performance is not a guarantee of future performance. The risk of loss in trading and investment in Securities markets including Equites and Derivatives can be substantial.
Open Free Demat Account
Mobile No. belongs to
By proceeding, you agree to the T&C.