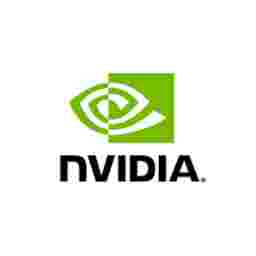 NVIDIA Corp
1554267
As on 30 Nov 2023 03:00 AM
Symbol: NVDA
Exchange: XNAS
NVIDIA Corp Performance
Day Range
Low

$478.635

High

$487.62
Open Price $483.79
Previous Close $478.21
Volume 34883566
NVIDIA Corp Share Price
NVIDIA Corp Technicals
EMA & SMA
Current Price
Bullish Moving Average
___

12
Bearish Moving Average
___

4
Start Investing in US Stocks
NVIDIA Corp Resistance and Support
PIVOT
Resistance
First Resistance
$486.47
Second Resistance
$491.53
Third Resistance
$495.45
| | |
| --- | --- |
| RSI | 56.1 |
| MFI | 51.9 |
| MACD Single Line | 11.27 |
| MACD | 12.7 |
Support
First Support

$477.49

Second Support
$473.57
Third Support
$468.51
Know more about NVIDIA Corp
Computer graphics processors, chipsets, and related multimedia applications are designed and produced by NVIDIA Corp. The Graphics Processor Unit (GPU), Tegra Processor, and All Other parts comprise its operational framework. Within the GPU area are product brands such as GRID for cloud-based visual computing, Tesla and DGX for AI data scientists and big data researchers, and GeForce for gamers and designers. For supercomputing applications such as game consoles, mobile entertainment devices, and driverless automobiles, the Tegra Processor section combines GPUs and multi-core CPUs to create a whole computer on a single chip.
All other costs include stock-based pay, corporate support and infrastructure, acquisition-related expenses, settlement fees from legal actions, and additional non-recurring costs.
NVIDIA is a good choice for investors looking for a company with a strong track record of growth and a bright future. Nvidia's stock price has been on a roller coaster ride in recent years. The stock reached an all-time high of $502.66 in November 2021.
Frequently Asked Questions
What is the NVIDIA Corp share price in India today?
NVIDIA Corp share price is $481.4 as on 29 Nov 2023 09:30
What is the 52-Weeks High and Low Range of NVIDIA Corp
As on 29 Nov 2023 09:30, the 52-week high range for NVIDIA Corp share is $505.48, while the low range is $138.84 for NVIDIA Corp.
What are the historical returns of NVIDIA Corp
The historical returns if you invest in NVIDIA Corp shares will be $481.4.
How can I purchase NVIDIA Corp shares in India?
5paisa has collaborated with Vested to give its customers Zero Commission investing in US markets. Simply follow the steps given on this link.
Can fractional shares of NVIDIA Corp shares be purchased?
Yes, with 5paisa you can purchase NVIDIA Corp fractional shares or any other US company shares.
What are the documents required to start investing in NVIDIA Corp stocks?
To invest in NVIDIA Corp NVDA you will need an image of your PAN card, and proof of address (Aadhar card or latest bank statement). The whole process is paperless and can be completed in minutes.